The Loop
9 songs you can proudly crank on July 4th (but only on July 4th)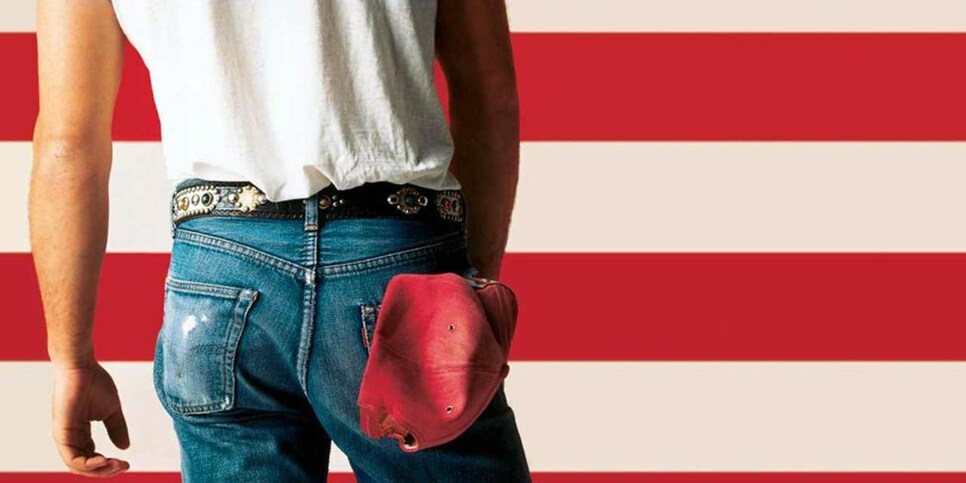 Few things unite Americans anymore, but there remains one thing we can agree on: ROCK (and, with some exceptions, roll, depending on whether rolling is funded by taxpayer dollars and/or qualifies as a pre-existing condition). To that end, here's a playlist designed to be enjoyed together, by all 'Mericans, on one glorious day in July, for exactly 24 hours until we throw most of it back into a pile of hot garbage.
(Safety Note: Please remember is not possible to enjoy Toby Keith, Lee Greenwood or Darryl Worley on July 4, or any other dates. If you must play a national anthem, please choose Whitney Houston or Beyonce. Listen responsibly. Thank you.)
Hulk Hogan's "Real American" Entrance Music: Interesting fact: To prepare for this video, Hulk Hogan secretly took guitar lessons for eight solid months, obsessing over the instrument's history and craft in a Los Angeles studio with Rick Derringer, and by that we mean no he didn't and somehow a man with 24-inch pythons looks like your eight-year-old nephew playing along to "I Love You Always Forever" on a Fisher-Price guitar. Whatever, at least he did it in front of Mount Rushmore. Playing this at your July 4 BBQ will make at least one of your more drunken guests leave the room and then walk back in dramatically.
KISS, "Rockin' in the U.S.A.": KISS is terrible and will always be terrible, and I once bailed on a KISS concert after 25 minutes because my friend and I decided we felt like Steak N' Shake. To recap: KISS is less appealing than Steak N' Shake. This song is 2:35 of metal nonsense produced by adult men in kittycat face paint, but it'll work on Tuesday, AND ONLY ON TUESDAY. Conversely, you can enjoy a Triple Steakburger every day of the year.
The First Part of "Carmina Burana": Sure, it's classical, a genre that's roughly 1/5,000,000th as popular as Luke Bryan. Sure, it was written by a composer from someplace called "Germany." And yes, technically it has absolutely zero to do with America. But TURN THIS BAD BOY UP LOUD and tell me you don't want to start lighting rocket fuses and/or firing a T-shirt gun into the crowd at Luke Bryan.
David Lee Roth's version of "California Girls": This is Dave's most wrigglingly majestic solo moment — and this is a man who posed as a nude face-painted cannibal on the back of his own album.
John Fogerty, "Centerfield": Fogerty has a guitar made out of a baseball bat, for God's sake, it could only be more American if it shot out pie and pornography and KFC Double Down Sandwiches.
Blues Traveler, "Hook": Not patriotic in the least. I just really wish more people were OK with me liking this song.
The Kid Rock One That Samples Metallica's "Sad But True": Also, Metallica's "Sad But True!" Tell me that murderously stomping riff doesn't make you want to drive right back 1954 and drop-kick some Russians into a nuclear waste facility. I want do that right now but I don't know any Russians, so I'm just gonna punch this wall.
John Mellencamp, "Jack and Diane": I mean, yeah, this is the exact kind of evocative, iconic, glamour glow-filtered story people love because it never actually happened to them in real life, but this song HOLDS UP. Also Mellencamp, being an appealing jackass, has taken to performing acoustic versions of it in concert so as to refocus attention on the light morbidity of the lyrics and not have to do the handclaps. Runner-up: "R.O.C.K. in the U.S.A.," obviously. Dang, Mellencamp was fire in the '80s.
This Absurd Ten-Minute Studio Version of "Born in the U.S.A.": The worst part about "Born in the U.S.A." is how it ends after a mere four minutes and 39 seconds, which is why this version — complete with five more minutes of the E Street Band losing its collective shit after the original fade-out — is your only July 4 option. It's pure America, mythologically big, designed to produce a maximum perception of power and darker and more troubled than its image.