News
The 7 (or so) players with the most to gain from the shortened PGA Tour season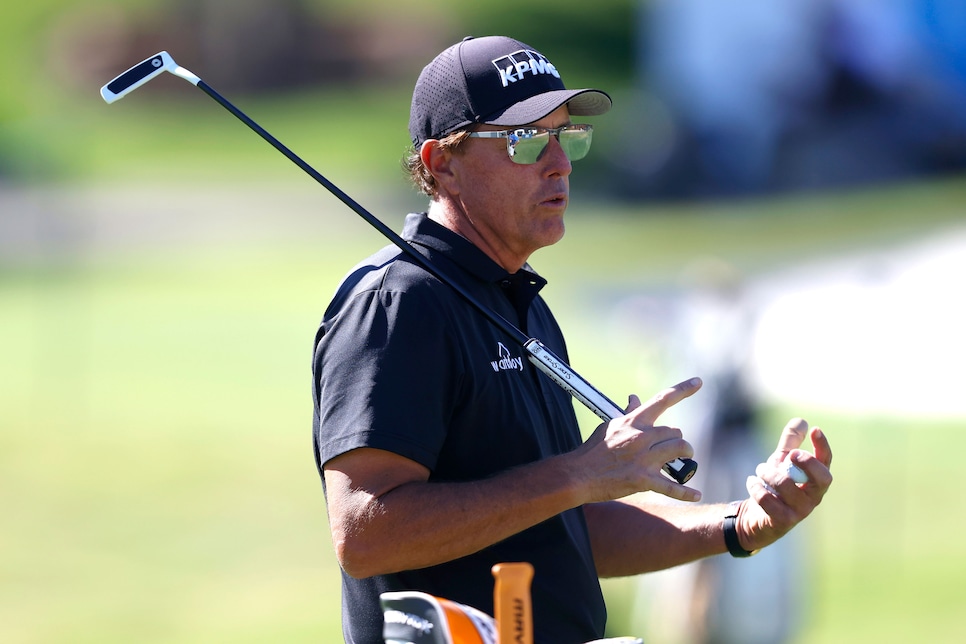 Short seasons make for strange results. Consider, if you will, the New York Knicks. It may be hard to remember an era when the Knicks were actually decent, but the 1990s was such a time. After Michael Jordan and the Bulls won their sixth title of the decade in 1998, a lockout shortened the following season to 50 games. The Knicks—who had reached the finals in 1994 but where on the wane with aging stars in Patrick Ewing and Larry Johnson—eked their way into the playoffs as the No. 8 seed. It should have been the start of their long decline, but instead they caught some kind of magic wave that took them all the way to the 1999 NBA Finals. An 8-seed had never made the finals before, and it hasn't happened since, but something strange was in the air that year.
The same could be said of the 1994-'95 lockout-shortened NHL season, when the New Jersey Devils made, and won, their first Stanley Cup, not just defeating but sweeping the heavily favored Red Wings in the finals.
And if weird mojo can happen there, it can happen in golf. We still don't know the shape of what's to come with the rest of the PGA Tour season—COVID-19 will have something to say about that—but we know that like the Knicks and the Devils, the chaos and unpredictability will present opportunities galore, to players of all caliber.
Here now is a speculative look at exactly who might seize that chance, treat chaos like a ladder and reach new heights in 2020.
I wrote extensively about the young trio of stars, Hovland, Collin Morikawa and Matthew Wolff exactly one day before the season ended, and though Morikawa was the focus of the piece, Hovland was the one who stayed in my mind. There's something about him that you can't describe in terms of pure golf. It's a presence, an aura, an innate sense of calm and self-assurance. Of course, his game is pretty great too. Like Morikawa and Wolff, Hovland is also a PGA Tour winner. Unlike them, he's not from the U.S. but rather Norway, and thus his journey to capturing the hearts and minds of American golf fans is a little steeper. The resumed season presents a pretty great chance to do just that … not to mention the fact that with a good run through the summer and could mean making the European Ryder Cup team.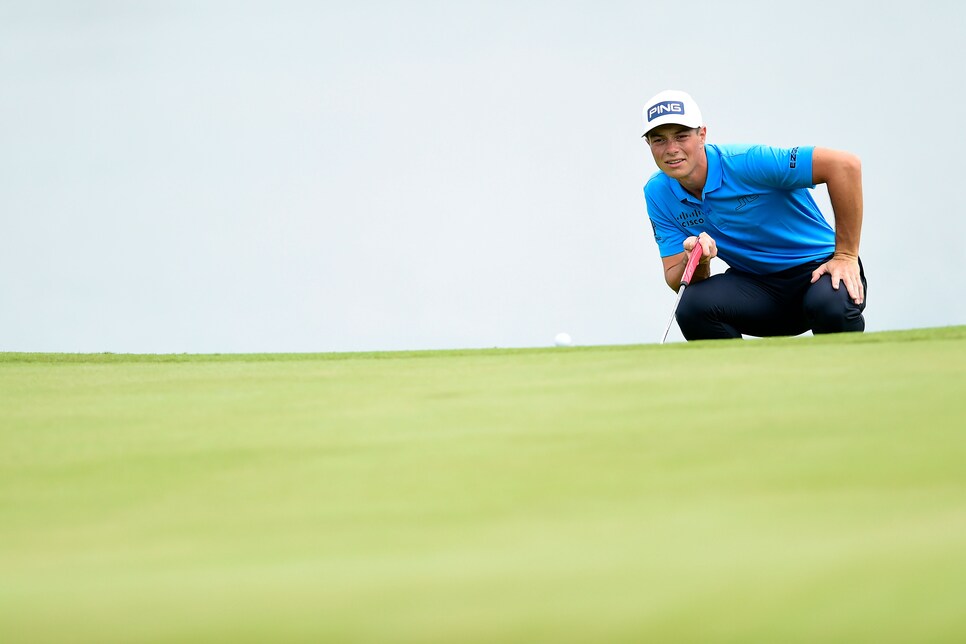 If not for the pandemic, the U.S. Open would have been held next week and with it Mickelson would have received his annual birthday tribute on June 16 from the adoring crowds. Winged Foot might be on hold until September, but Lefty's birthday isn't, and it's a nice round number: 50. Mickelson has fallen out of the top 50 in the World Ranking, and it's been almost four years since he earned a top-10 finish at a major. At the same time, nobody in their right minds would say he's over the hill. He won Pebble Beach a year ago, he's got some momentum—spiritual, anyway—from a surprisingly entertaining exhibition with Tiger, and it feels like if he's going to make history, it'll be in the mad sprint of the 2020 season. I don't know if it's his last chance, but it's certainly his best chance.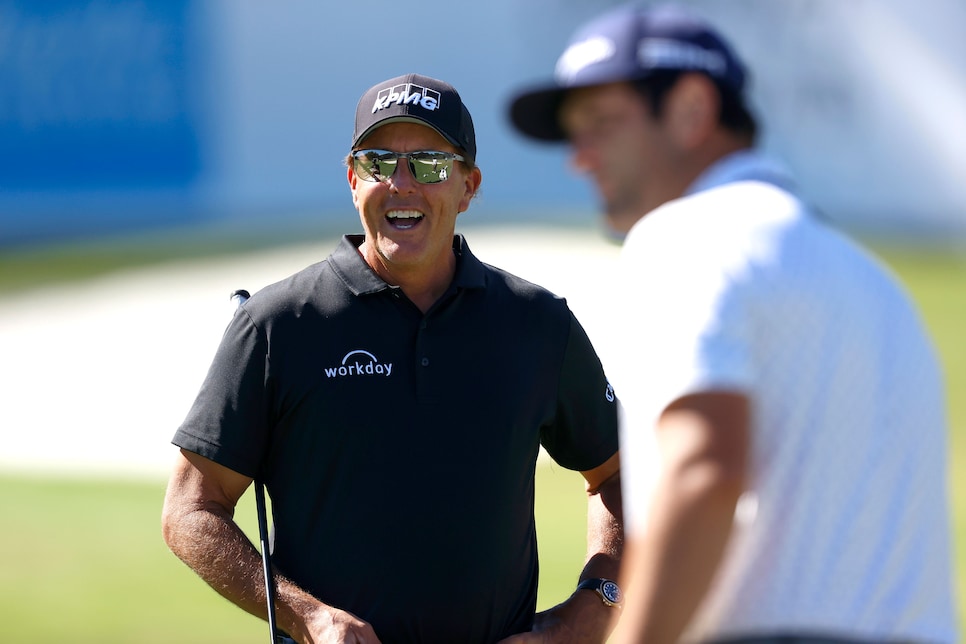 I've written about Todd's journey back to prominence from the depths of the sport, and how he's somehow pulled it off it twice, and if there's any player who's breathing an enormous sight of relief that the season wasn't canceled outright, it's him. His incredible fall run has him ranked fifth in the FedEx Cup standings, and he has a terrific chance to make just the second Tour Championship of his career. We've figured out before that playing well in the fall can matter an awful lot toward your overall performance come the Playoffs, and Todd may have done enough already, but he'll be looking to do a lot more than just back his way into the top 30. There's no reason he can't finish very high in the rankings, and nobody is better suited than Todd to know that when an opportunity presents itself, you'd better grab it—it can all go away in a blink.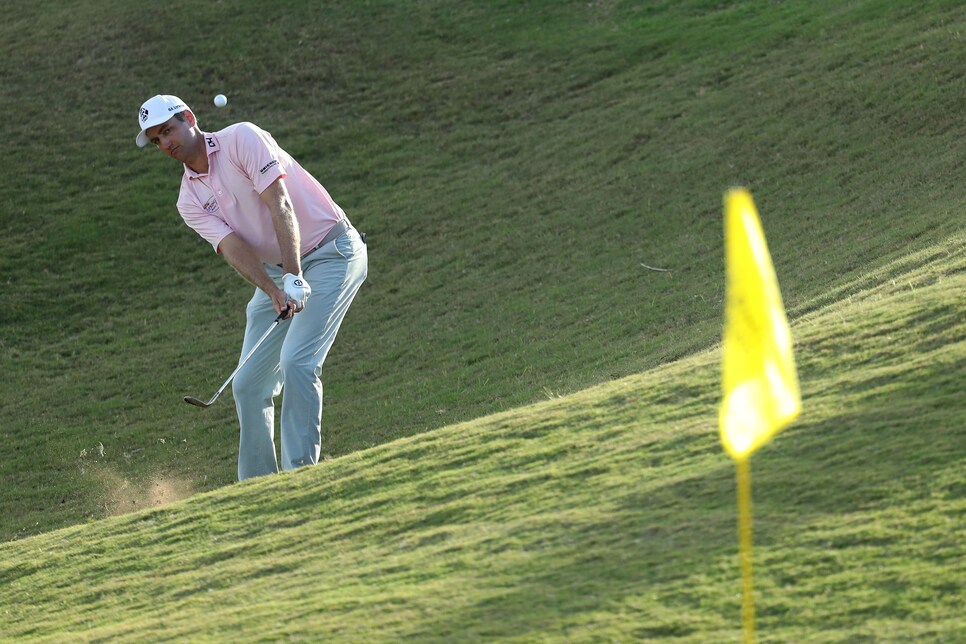 Like it or not, 90 percent of all Rory discussion from now until he wins a green jacket will center on … whether he can win a green jacket. With the Masters in November this year, though, the build-up won't be nearly as dramatic as past seasons. American eyes will fall squarely where they always fall in November, which is on football, and even golf will have come through a frenzied stretch that may or may not include the Ryder Cup. If there's ever a time to fly under the radar at the Masters … well, forget that. There's never a time when that will happen. But the suffocating pressure that has become an annual tradition (unlike any other) should be lessened by circumstance for Rory in 2020.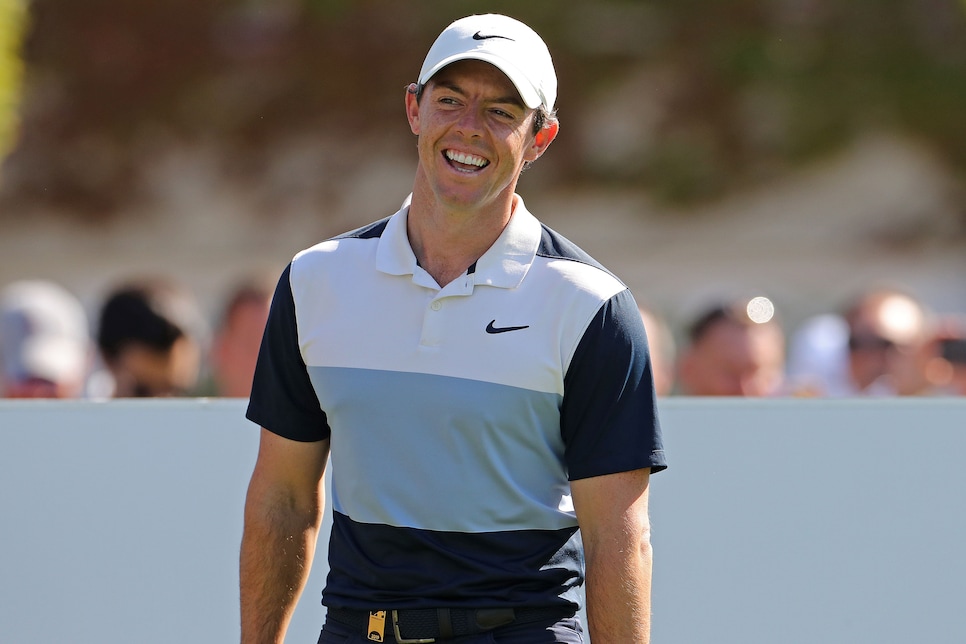 Im comes from a long line of players who adopt what I call the "iron horse" method. Like Lou Gehrig, or Cal Ripken, guys like Im seem to play every single week. To look at the 2019 FedEx Cup standings is almost comical, in that J.T. Poston led all players in the top 50 with 29 tournaments played … except for Im, ranked No. 19, who played 35. Hold on, let me write that one out to put it in all-caps: THIRTY-FIVE. In 2020, he's taking it to the next level, and he's not just playing week in and week out; he's first in the standings. After a strong Presidents Cup showing, he has the chance to continue boosting his profile. There's also this: With the delay of the 2020 Olympics, Im needs to stay hot to ensure that he'll have a chance to earn a medal and avoid compulsory two-year military service in his native South Korea.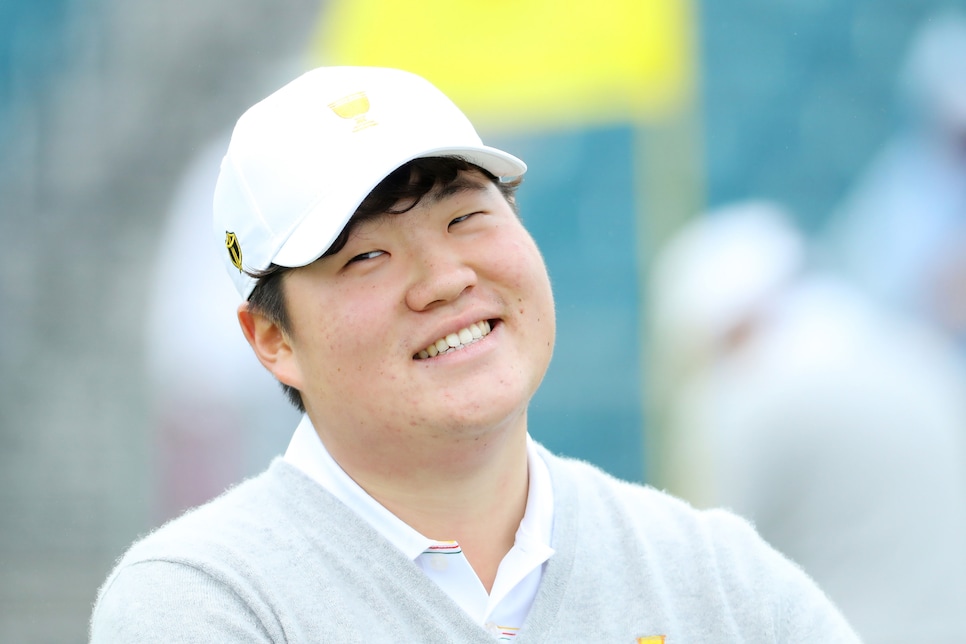 Warren Little/Getty Images
When you have 15 majors, and you're tied with Sam Snead for most PGA Tour wins, and your able to play golf despite multiple back surgeries, every event is a golden opportunity. But there's a little something extra for Tiger as the season resumes: if The Match is any indication, the time off has done him some good, and older players with a history of injuries can always benefit from a lighter schedule. Because of the delays and re-scheduling, the run through the 2020 majors isn't quite as tightly packed, and not quite as arduous. He can chill out on his yacht, pick his spots and maybe take the relaxed path to history.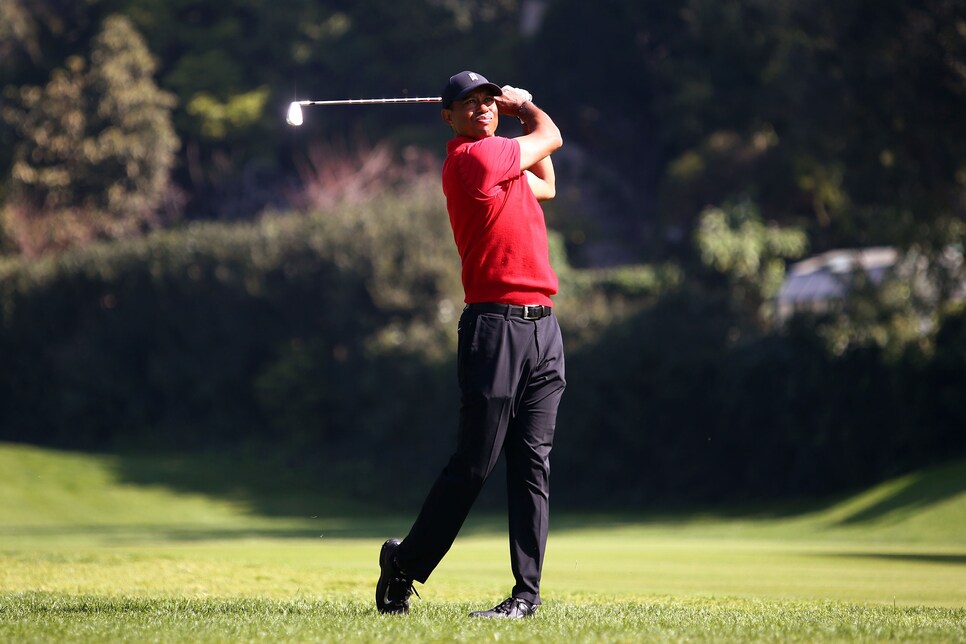 Tim Bradbury/Getty Images
As every golfer on earth has already said, the Ryder Cup should not be held without fans. And yet it looks like it could happen, anyway. Whistling Straits isn't quite a links course, but it's narrow and windy and already favorable to the Europeans. To give them the away course of their dreams, and then take away the fans? Padraig Harrington couldn't have dreamed that up in his wildest fantasies. This is a important Ryder Cup, mostly for the Americans. If they can't hold serve at home, it will render the "task force" a more gimmick than solution to the U.S. Ryder Cup problem and make it hard for anyone to argue that Europe isn't just the flat-out better team. Any advantage they concede to the Europeans in the run-up is bad news.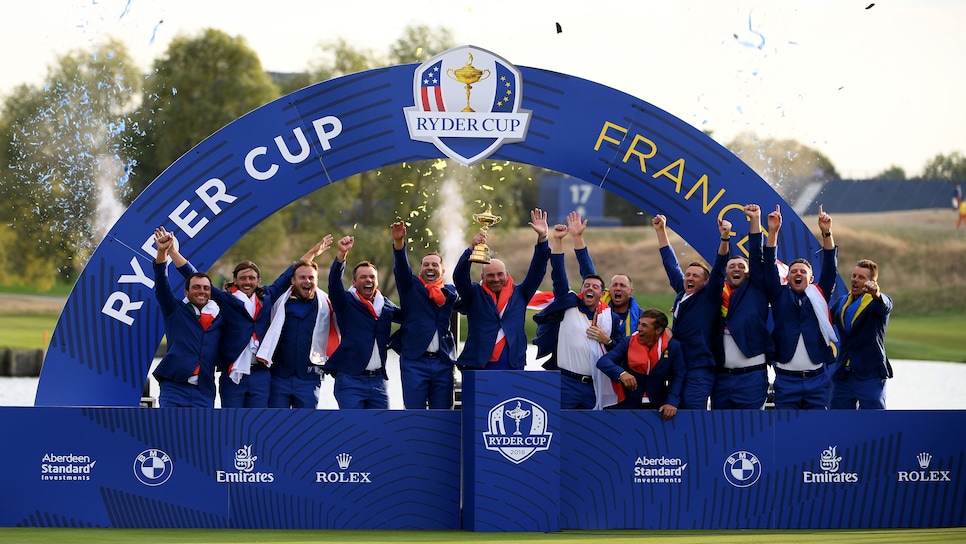 Ross Kinnaird/Getty Images