The Loop
6 obscure milestones that can/will happen at this year's British Open
HOYLAKE, England -- Everybody remembers the browned-out fairways from Royal Liverpool in 2006. Fewer recall how the the leader board was shaded in a decidedly-different hue: red. In the first round eight years ago, 67 golfers shot sub-par scores, a major-championship record. A total of 555 birdies were made (also a major record). Just one player then ranked in the top 10 in the world failed to break par. By the end of the tournament 47 players had under-par 72 hole scores.
Of course, such scoring marks are fairly straightforward bits of history that players might challenge come Thursday at Hoylake. A scan through the British Open media guide, however, revealed some other, more unusual milestones to keep an eye out for this week.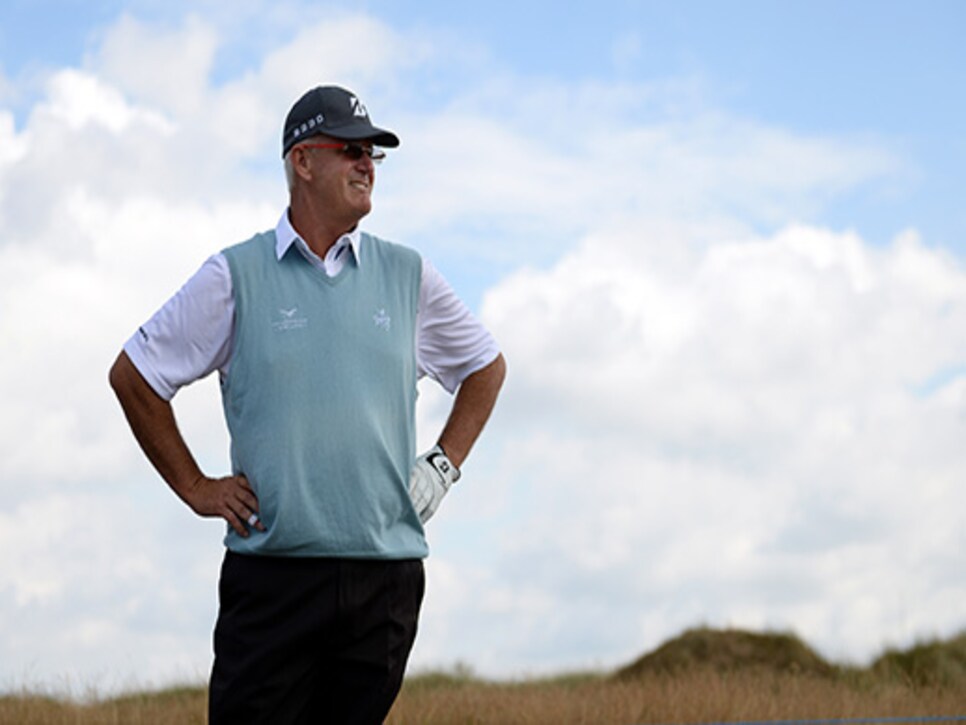 -- If Ernie Els or Nick Faldo can finish under par this week, it will mark the 15th time either of them has done that in the Open. That would break the Open mark of 14 that the two, along with Jack Nicklaus, currently hold.
-- If Lee Westwood can win this week, in his 20th Open appearance, he will break the record shared by Darren Clarke and Phil Mickelson for the most starts before finally winning the claret jug (19).
-- This year marks the 50th anniversary of the first time that caddies wore bibs in the Open Championship. Interestingly, the bibs didn't have the Open logo on them until 1979.
-- If the cut comes at one-under-par 143 or lower, Royal Liverpool will be the only Open venue where the cut will have been in red figures in two different years. In 2006, the cut was at one under.
-- The fluctuation Rory McIlroy has had between his scoring in the first and second rounds has been well documented, and something he himself acknowledges he needs to improve upon. He'll have a challenge, however, if he wants to break the Open record for the greatest variation in scores between two rounds. In 1966, Robin Davenport shot an opening 94 at Muirfield only to bounce back with a second-round 72, a 22-stroke improvement. The worst slide in Open history is 20 strokes, held jointly by R.G. French (71-91 in the second and third rounds at Royal St. George's in 1938) and Colin Montgomerie (64-84 in the second and third rounds at Muirfield in 2002).