The Loop
6 golf things that Peyton Manning can do to get over his Super Bowl loss
With his legacy likely taking a hit and his NFL postseason record dropping to 11-12, it's fair to say Peyton Manning didn't have the best time at the Super Bowl on Sunday.
But lucky for him, Manning is an avid golfer, and if golf can help Bruce Jenner get over his divorce, it can surely help Manning ease those post-Super Bowl blues. Because we never like to see any golfer sad, we decided to put together a list of golfy things that can help lift Manning's spirits: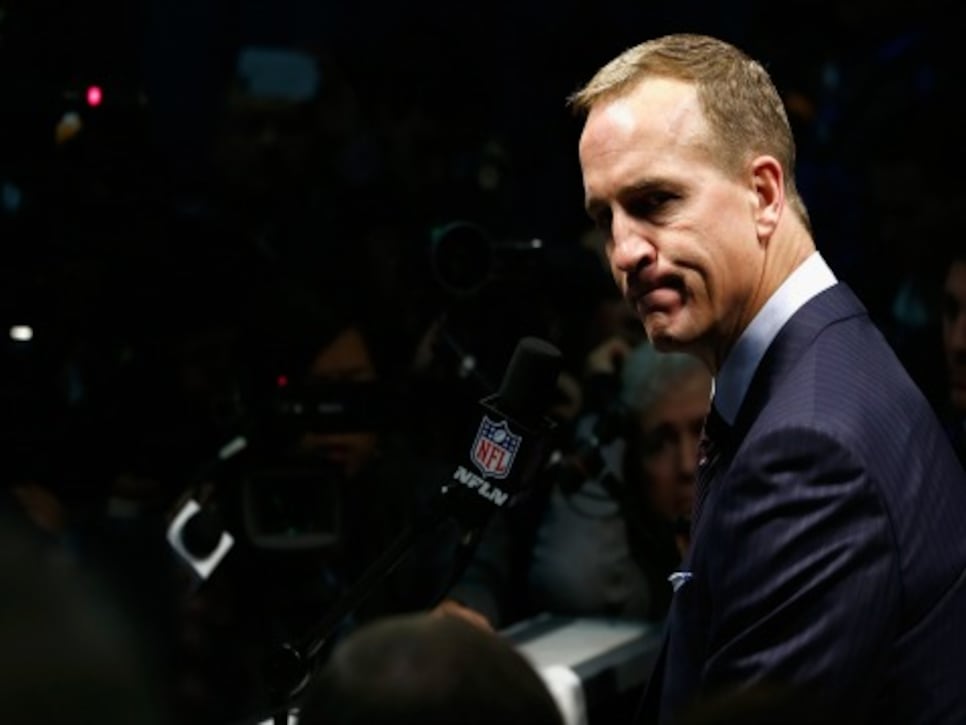 Take a buddies trip to Bandon Dunes
__It's really beautiful -- something our editors can attest to -- and its old school links setup makes it feel like you're stepping back into the past (perhaps even to a time before the stupid Super Bowl even existed). The one downside? It's in Oregon, which might be too close to Washington for Manning's liking.
__For just $3,500, Peyton Manning can substitute wallowing in a golf cart for feeling like a fearless pioneer. Golf's latest form of transportation involves surfing around at the speed of a regular golf cart, and was a hit at the 2014 PGA Show.
Play a pro-am again with Tiger
The two are friends, and there's photographic evidence that Tiger makes Manning smile. It's almost definitely too late for the pair to enter the AT&T Pebble Beach National Pro-Am, but there are plenty of other opportunities for the two to join forces.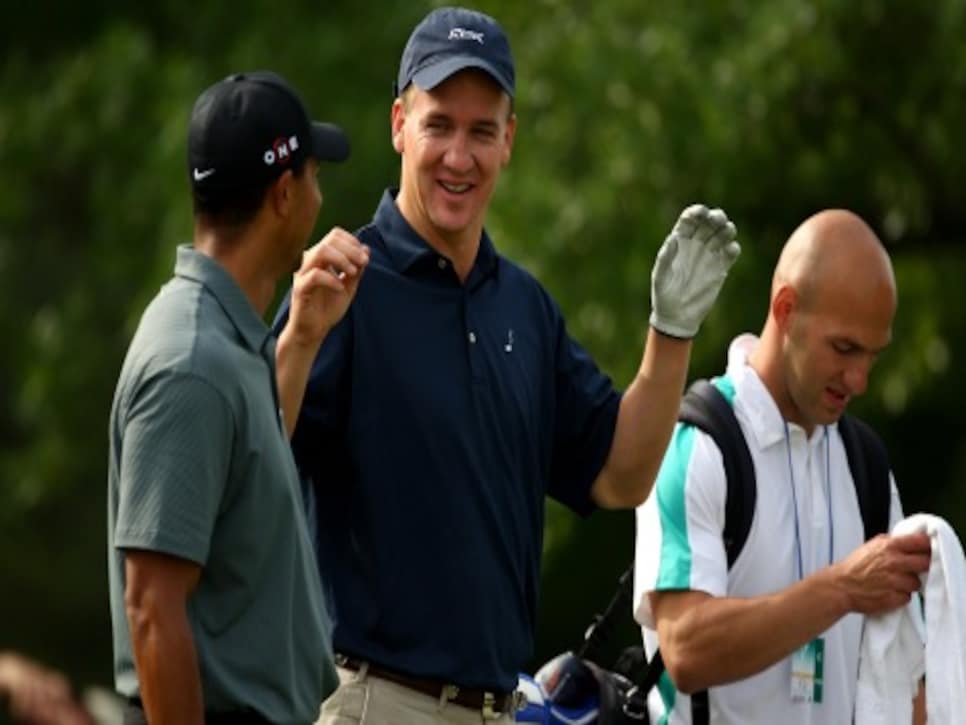 Get a golf lesson from a robot
Yea, it's actually a real thing. It'll help Manning play better golf, and a cold, heartless robot is guaranteed not to ask about the You-Know-What Bowl.