Instruction
America's Fifty Greatest Teachers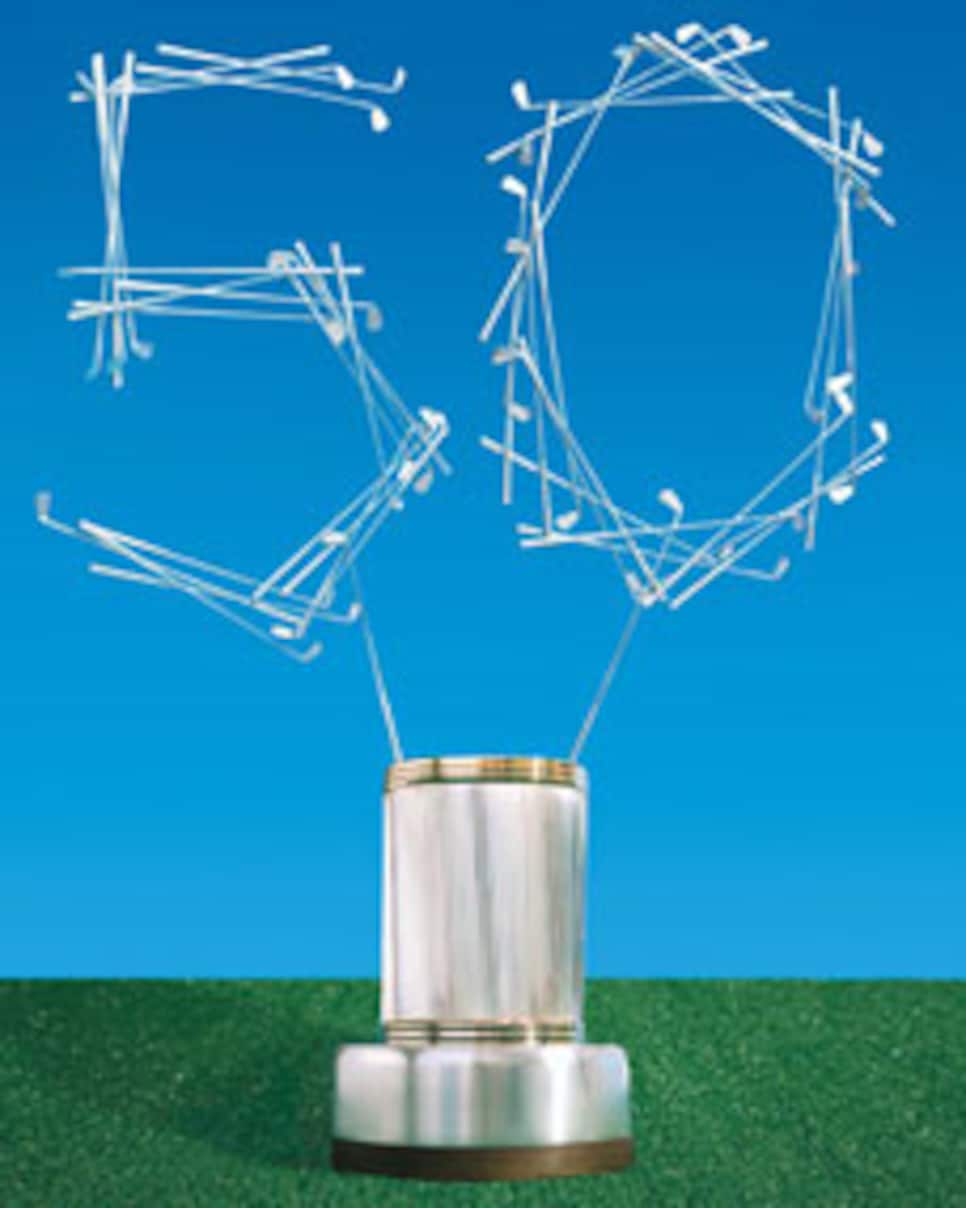 The news that Phil Mickelson picked Butch Harmon to continue his quest to track down Tiger Woods as the best player in the world didn't come as a surprise to the country's best instructors. As a group, they graded Harmon No. 1 for the fourth straight time in Golf Digest's biennial survey of America's 50 Greatest Teachers. David Leadbetter was second, and Hank Haney moved up to third on the strength of his work with Woods. Jim McLean and Jim Flick round out the top five in the game's only peer ranking.
We welcome six new faces to the 50 Greatest this year. The most spectacular debut is by tour short-game specialist Stan Utley, who broke into the top 10 in just his third year as a full-time teacher, at No. 9. He is joined by Paul Marchand (No. 44), Dana Rader (T45), Todd Sones (T45), Don Hurter (47) and Bill Moretti (50). Sadly, we say goodbye to Dick Harmon, the No. 30 teacher in our last poll. The popular Houston pro passed away last February, doing what he loved—working on the practice tee.
Since our first survey in 1999, Golf Digest has used peer voting on the state and national level to build our Best Teachers lists. For the 2007-'08 edition, we enlisted the help of noted coaching and teaching expert Dr. Paul Schempp of the University of Georgia to compile a list of 64 finalists for the 50 Greatest you'll see on page 111. That group of 50—and the more than 600 Best Teachers in Your State in the pocket guide next to page 111—are the best of the best. They were selected by the nearly 1,000 teachers from all 50 states who filled out our online ballot.
On the following pages, you'll be introduced to the top-10 teachers as never before, with tips and profiles that reveal why their peers have rated them so highly. You'll also be able to compare rankings from the two groups most qualified to judge golf instruction: the teachers themselves and PGA and Champions tour players, who have their choice when it comes to expert advice. Their answers might surprise you. In addition, you'll find our list of the Top 20 Under 40—young teachers you'll be hearing and reading more about in months to come.