The Loop
5 things to talk about with your buddies on the course this weekend
From sports to TV to politics (OK, so mostly the first two), we offer five hot topics that are sure to liven up your round of golf:
1. Adrian Peterson: Another week, another controversy/crime involving an NFL star. This time, Adrian Peterson -- one of football's all-time great running backs -- was indicted on child abuse charges. And just like that, his prolific career with the Minnesota Vikings is probably over. Good.
2. The Ryder Cup: It's almost here! Next week, 12 of the best American golfers will take on 12 of the best European golfers at Gleneagles Golf Club in Scotland. Although, by the way the event has been built up, you'd think America was sending over a bunch of 12-handicappers. Yes, the U.S. will be a decided underdog, but let's not forget what happened in 2008. The U.S. actually won one of these things. And it did it with guys like Boo Weekley, J.B. Holmes, Chad Campbell and Ben Curtis.
3. Anthony Kim: Speaking of U.S. Ryder Cup glory, this guy was a big star at Valhalla in 2008. Now we don't know when he'll return to competitive golf, although we're told he might be better off -- at least, financially -- if he doesn't. Alan Shipnuck's Sports Illustrated story highlighted a hefty insurance policy Kim could cash in on if the injuries he's sustained are determined to be career ending. Most people retire to play more golf. Kim might do the opposite. What a conundrum!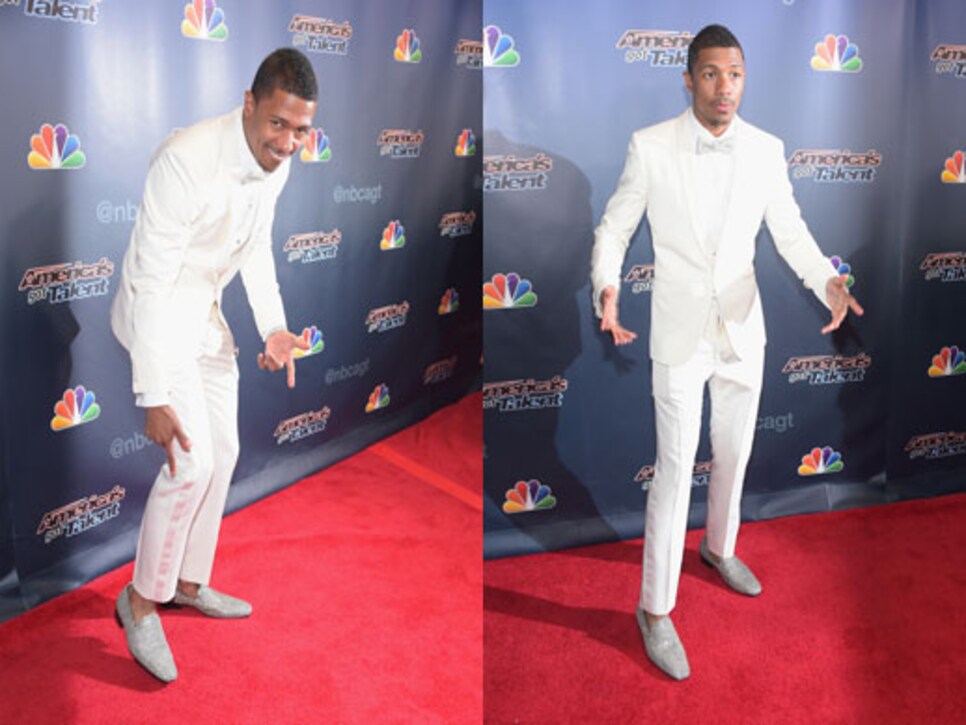 4. America's Got Talent: I've never watched this popular show (maybe Tom Watson could have found another captain's pick on it), but I managed to hear two pieces of news from it. 1.) co-host Nick Cannon wore diamond-covered shoes in the finale that reportedly cost $2 million. Sensible! And 2.), Mat Franco, a magician, was named the winner for his array of tricks. I bring this up because it reminds me of Will Arnett's character in "Arrested Development," GOB Bluth, who was constantly looking for respect for his tricks, sorry, "ILLUSIONS."
5. Billy Horschel: Perhaps, Horschel will play in $2 million pants the next time we see him after collecting his FedEx Cup windfall of $13.5 million in the span of three weeks. And two days after his win at the Tour Championship, his wife gave birth to their first child, a daughter named Skylar. Has anyone ever had a better week in golf history? Billy, hold onto the money and save it to hire GOB Bluth as a magician for Skylar's third birthday party.