The Loop
5 things to talk about with your buddies on the course this weekend
From sports to TV to politics (OK, so mostly the first two), we offer five hot topics that are sure to liven up your round of golf:
1. NCAA Playoffs: At least, we don't have to worry about Jack Nicklaus having to choose between rooting for his alma mater or his family (like that was actually a tough choice) anymore. Jack's Buckeyes upset Alabama in the Sugar Bowl, while Florida State and Jack's grandson, Nick O'Leary, got blown out by Oregon on the first day in college football playoff history. Wow, what a novel concept to have a playoff to determine the natural champion! Well, better late than never. Heisman Trophy winner Marcus Mariota and the Ducks will be a heavy favorite over Ohio State in the title game on Jan. 12. He's also the country's favorite college football player after putting an end to the Jameis Winston era at FSU.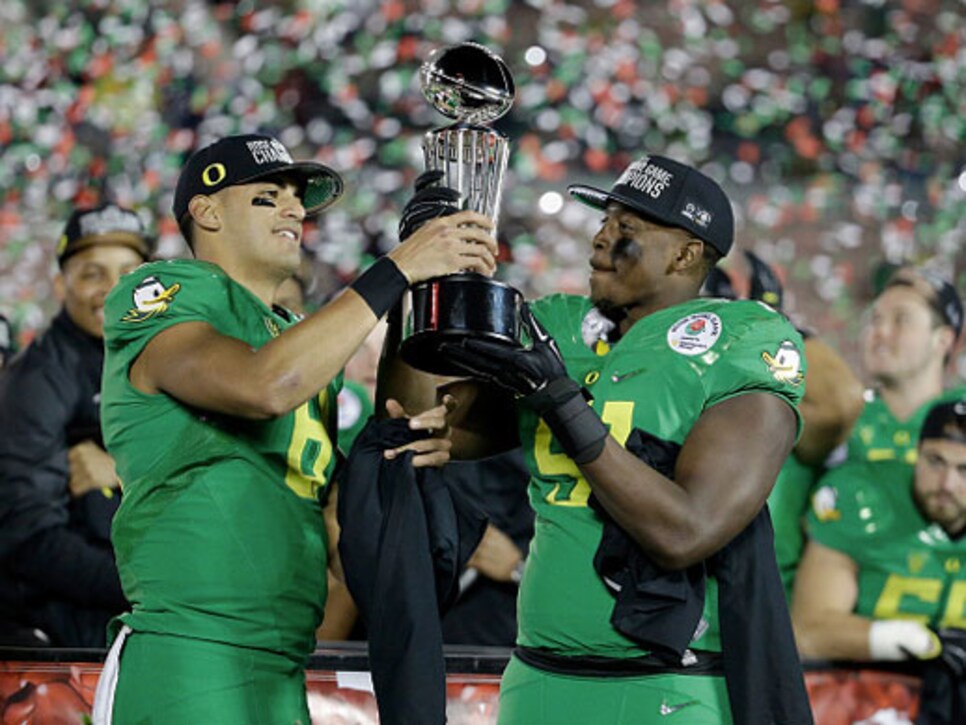 2. NFL Playoffs: Pro football's postseason is well established and wonderful -- even if it means the end of the NFL RedZone Channel. The featured game of Wildcard weekend features the detestable Dallas Cowboys (Yes, I'm a Giants fan, but is any non-Cowboys fan rooting for Jerry Jones?) hosting the equally detestable Detroit Lions and Ndamukong Suh, who has a nasty habit of stomping on other players. Maybe you'll think of him in a different light, though, when you check out this wonderfully random photo of Suh, Warren Buffett and Kathy Ireland putting indoor: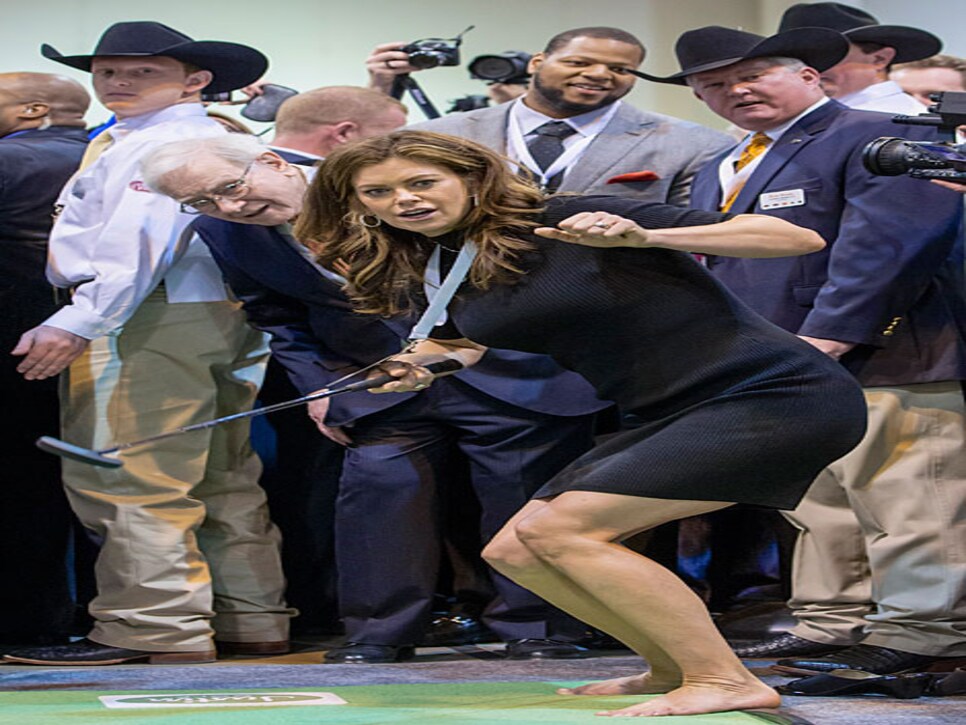 Nope, he's still pretty tough to root for.
3. AP Male Athlete of the Year: Another end of the season award, another snub for Rory McIlroy, who finished tied for third with Derek Jeter. Baseball still rates a lot higher with the voters than golf. At least, winner Madison Bumgarner, also SI's Sportsman of the Year, and runner-up Clayton Kershaw also had historic seasons (regular season in the case of Kershaw). But Jeter? The guy basically spent the entire season making ceremonial appearances and collecting retirement gifts.
4. AP Female Athlete of the Year: Mo'ne Davis was a fantastic story over the summer, but was this 13-year-old Little League star really the female athlete of the year? The voters could have gone with one of the usual suspects like Serena Williams, but what about Lydia Ko? Just four years older than Davis, one could argue Ko is the best in the WORLD at what she does. We're officially launching our campaign for her in 2015.
5. "90 Day Fiance": You know what's the funny thing about being forced by your fiancee to watch certain TV programs? Sometimes, you wind up really enjoying them. Such was the case with TLC's "90 Day Fiancee," which tracks a group of people in the U.S. on K-1 visas -- meaning they have 90 days to get married or they have to return to their home countries. This show was fascinating, especially the one couple in which the man, Mohammed, was clearly just going through with the marriage to get his Green Card. OK, so my first New Year's resolution might be to cut back on the reality TV. . .