The Loop
5 things to talk about with your buddies on the course this weekend
From sports to TV to politics (OK, so mostly the first two), we offer five hot topics that are sure to liven up your round of golf:
1. LeBron James: LEBRON! LEBRON! DECISION! MIAMI! CLEVELAND?! CLEVELAND! LEBRON! DECISION! LEBRON! CLEVELAND!!! Or, something like that.
2. World Cup: We've reached the championship game, people! Germany vs. Messi, um, I mean, Argentina. Actually, this is about as good a final matchup FIFA could have hoped for. I just hope it isn't a scoreless game that comes down to penalty kicks like Argentina's last game. It would be like if the World Series was decided by a home run derby or an NBA Finals came down to a three-point contest. Just awful. Oh, and don't forget about the third-place game. Those two teams must be really motivated for that one! Speaking of which. . .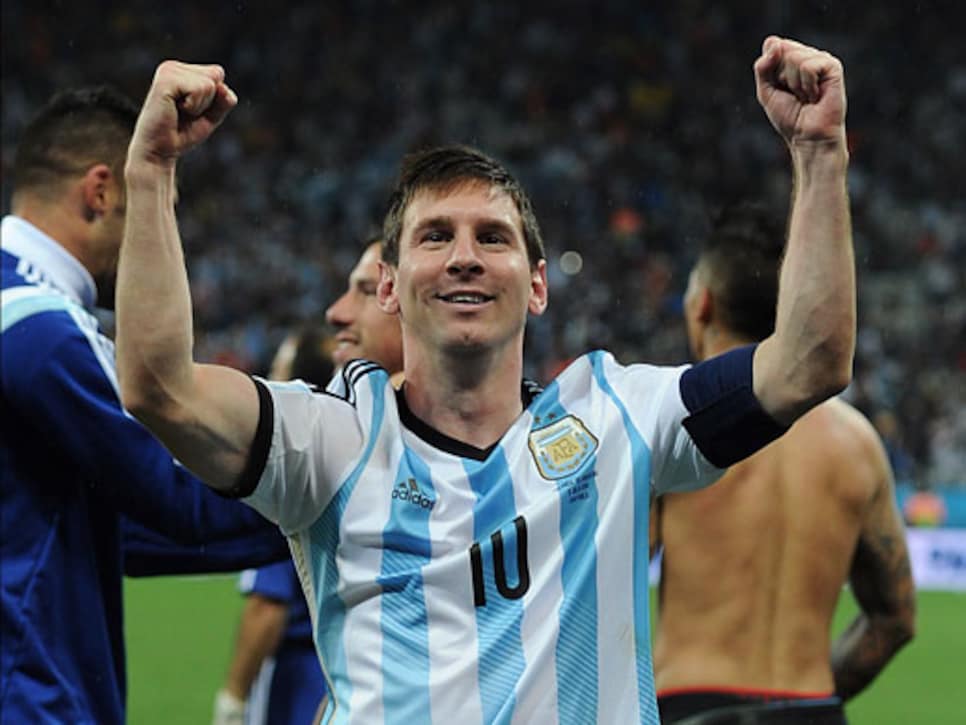 3. Brazil: What the. . . ? Even as a non-soccer fan, I know Brazil is supposed to be great at soccer. Heck, Nate Silver's site gave the host country a 45 percent chance to win the World Cup before it started. That's basically like taking the field against one team! Imagine what the odds were of the host team getting beat 7-1 (and it was even worse than the score) in the semifinal? I don't care how good Germany is. That's embarrassing.
4. Emmy Nominations: The list is out and it's pretty much as expected. As one of the many who became obsessed with HBO's "True Detective," I was particularly excited to see it get nominated for best drama (obviously), Matthew golf nut Matthew McConaughey get nominated for best actor (OBVIOUSLY), and Woody Harrelson getting some love in that category as well. Of course, McConaughey is going to win, but what a group of nominees when you throw in Bryan Cranston, Kevin Spacey, Jeff Daniels, and Jon Hamm. There might be more depth in TV acting these days than there is in pro golf.
5. British Open: Or the Open Championship. Please don't be one of those people who get hung up on what it's called and just focus on the fact that one of golf's biggest events is next week. Tiger Woods returns to the site of the tournament where he broke down and cried, but there's a lot more of a chance that he'll simply break down this time. And what about Rory McIlroy? Will he ever put it all together? And more importantly, will he have a new model girlfriend following him in the gallery? Yep, there's plenty to discuss.