The Loop
5 things to talk about on the course: Kentucky's dominance, "The Last Man on Earth," and a Brad-Jen stinker
From sports to TV to politics (OK, so mostly the first two), we offer five hot topics that are sure to liven up your round of golf:
1. March Madness: By the end of this weekend, the Final Four will be set. In other words, we'll know the other three teams that will have a chance to get blown out by Kentucky. The Wildcats destroyed West Virginia 78-39 on Thursday night after a freshman Mountaineer guaranteed a win. Stupid freshman. Actually, Notre Dame, after its own thrashing of Wichita State, could give Kentucky a good game in the Elite 8 on Saturday night. Don't laugh. Saturday's other game, Wisconsin vs. Arizona should be great too. The only bad part about Arizona getting there is the fact they eliminated Xavier and everyman/Uber driver Matt Stainbrook in the process: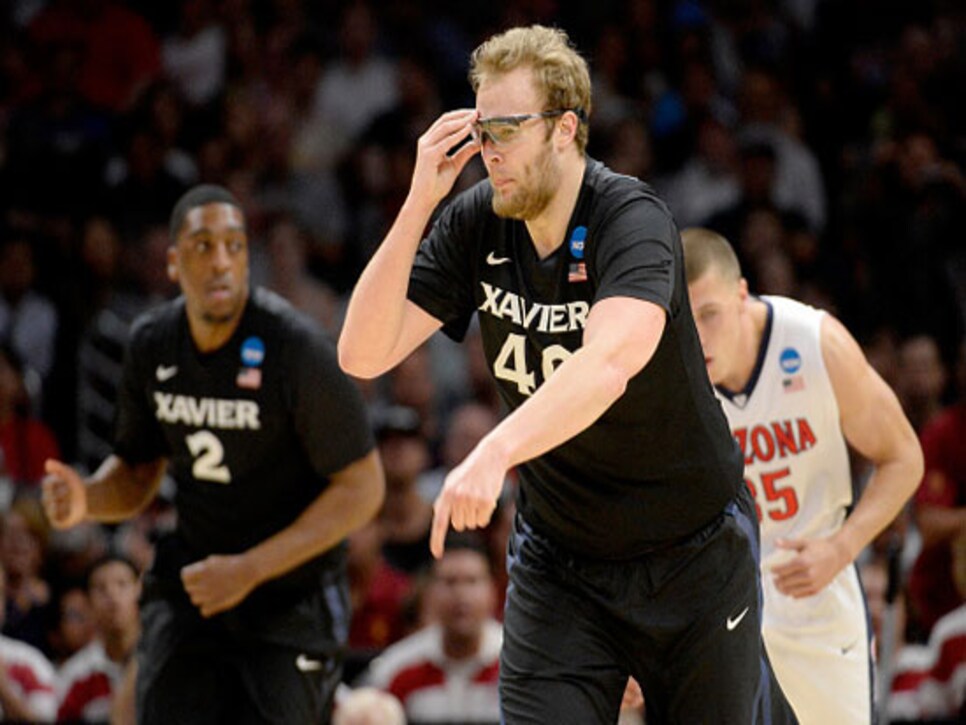 We'll miss watching you play, Matt, but we're confident you and your old-school game will be dominating YMCA pick-up games for decades to come.
2. Fantasy baseball: MLB Opening Day is fast approaching, meaning fantasy baseball drafts are happening all across the country. My league's auction draft is on Saturday and I'm actually in decent shape entering the season for once with Clayton Kershaw and Troy Tulowitzki coming back as keepers. Anyone have any good sleeper suggestions? I've done less preparation than John Calipari does before a typical Kentucky game. Please help.
3. Aaron Baddeley: In case you missed it (sadly, all the cameras did), the 34-year-old Aussie made the craziest birdie ever on the 17th hole in Thursday's first round of the Valero Texas Open. How can we say that with such certainty? Well, have you ever heard about a player taking an unplayable after a wild drive, trudging back to the tee on a par 4 and then holing his third shot from 332 yards? Didn't think so. Baddeley said all he did differently for the second time was choke down on his driver and hit a straight ball. Yep, it's that easy!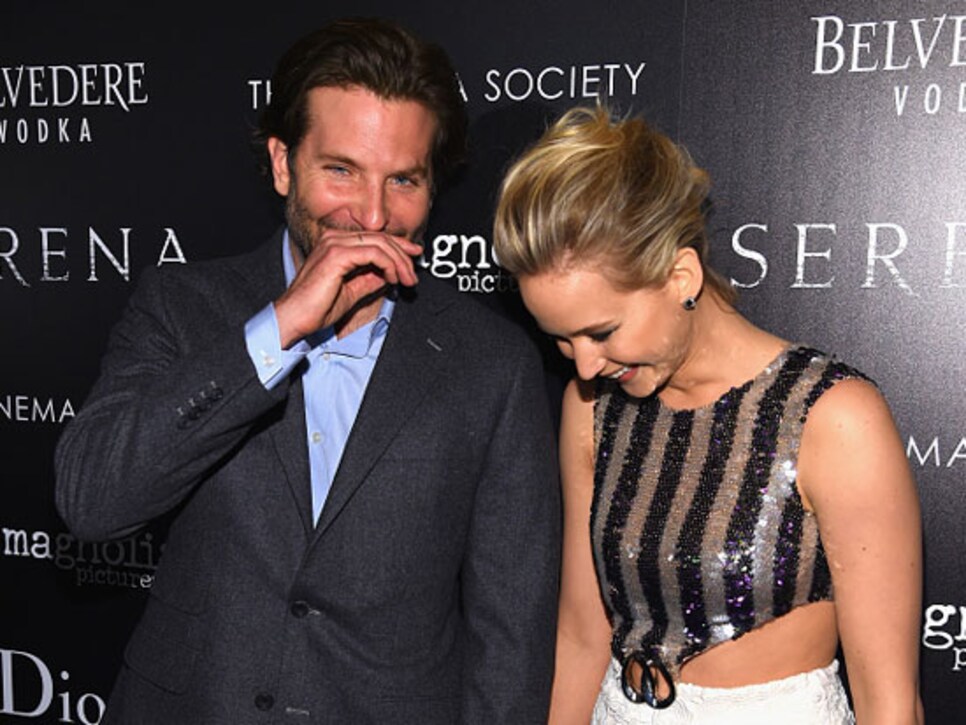 "It doesn't matter what the critics are saying, we're still getting paid!"
4. "Serena": Jennifer Lawrence stars in this Serena Williams biopic that comes out in theaters this weekend. Kidding. J-Law is a great actress, but she's not that great. No, the movie also stars Bradley Cooper and it's set in North Carolina during the Great Depression. But despite the star power, apparently, there's not the same magic that we saw with these two in "Silver Linings Playbook." In fact, these reviews (New York Times, Time Magazine, Daily Beast, etc.) are some of the worst I can remember reading. Sounds like something I'd only watch if it were the last movie on Earth. That reminds me. . .
5. "The Last Man on Earth": After not being thrilled by the premise of this new Fox sitcom, I finally gave it a chance and I'm all in. First of all, Will Forte is fantastic. I've also always really liked him because I'm 95 percent sure I played a dawn-patrol round with him by chance years ago after he'd come straight from a Saturday Nigh Live post-show party. And if it wasn't him, I don't want to know because I don't want to ruin the story. Speaking of potentially ruining the story. . . SPOILER ALERT: If you notice, the title doesn't say anything about women. 2ND SPOILER ALERT: The title might also not be 100 percent true. Sorry, but I tell you these things to get you to watch because the title might scare you off. Now go support my golf buddy!