The Loop
5 things to talk about with your buddies on the course this weekend
From sports to TV to politics (OK, so mostly the first two), we offer five hot topics that are sure to liven up your round of golf:
2. Mo'ne Davis: What a phenomenon this 13-year-old girl has become. She became the first girl to throw a shutout in the Little League World Series and her success landed her on the cover of Sports Illustrated. Nearly five million people tuned in to watch her next start! It didn't go very well, but it doesn't diminish what this incredible girl has done this summer. Show me the Mo'ne!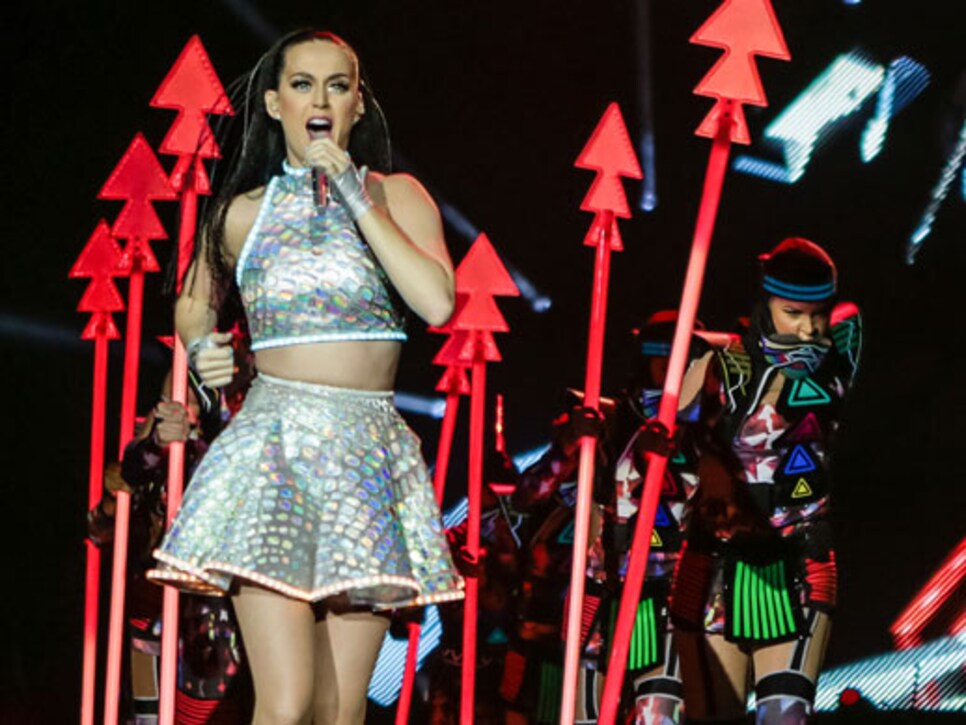 3. FedEx Cup Playoffs: Speaking of being shown the money, you guys realize that the golfer who comes out on top of this four-week bonanza gets a $10 MILLION bonus, right? Think about that the next time you're shaking over a four-footer to halve your $2 Nassau.
4. Johnny Manziel: We are still about two weeks from the NFL's regular season kicking off, but football -- in particular, Johnny Football -- has already taken over the sports news. It seems like there's more Manziel coverage on a typical ESPN SportsCenter than there are highlights of all 30 MLB teams combined. When he flipped the bird at an opposing team's sideline in a preseason game, it became the week's top story. And he's only been named the Cleveland Browns' BACKUP quarterback! Don't worry, though, you can buy "Johnny Clipboard" shirts now to help get your Johnny Football fix. Enough about this guy already! (OK, so those shirts are pretty awesome.)
5. Popstars paying to play: The NFL is so powerful, it's reportedly narrowed its choices of prospective Super Bowl halftime show acts to Coldplay, Rihanna, and Katy Perry -- and it's asking them to pay for the honor of performing. To be fair, we can think of a few songs Rihanna should pay us to listen to. Sorry, but I'm Team Katy all the way! I mean, (deeper voice) Team Coldplay! Yeah, Team Coldplay. . .