The Loop
5 things to talk about with your buddies on the course this weekend
From sports to TV to politics (OK, so mostly the first two), we offer five hot topics that are sure to liven up your round of golf:
1. NFL Playoffs: Sadly, Wildcard Weekend's biggest story was a blown penalty call that helped America's (least favorite) team top the Detroit Lions. The Cowboys should have an even tougher test this Sunday when they travel to Lambeau Field to take on the Packers. Green Bay, can you please beat this guy?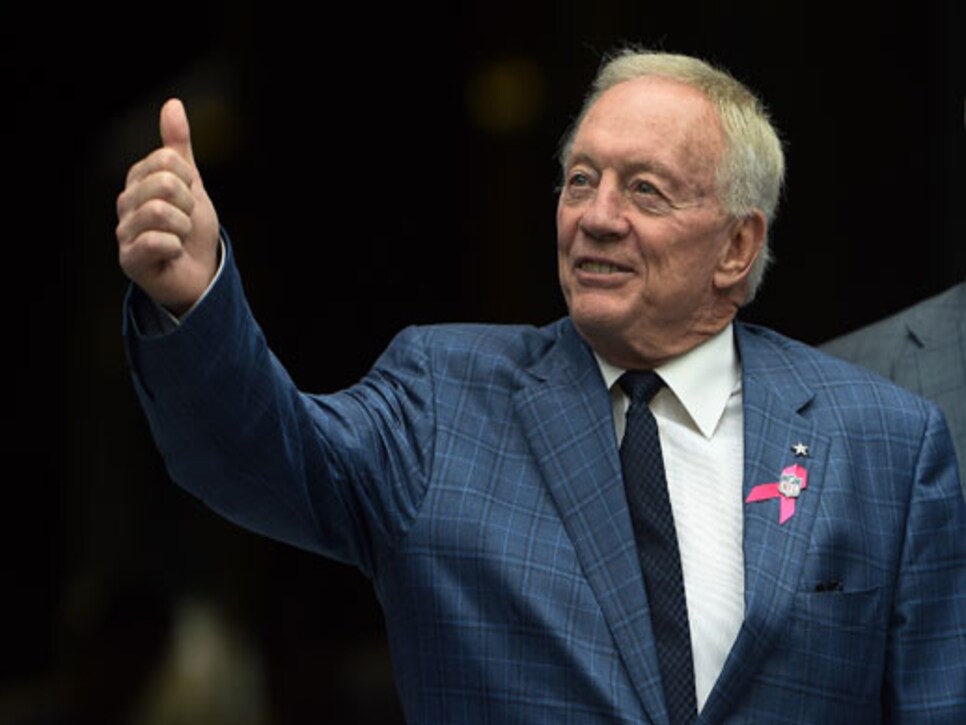 If that game's not enough, Sunday will also feature the Broncos and Peyton Manning going up against his former team, the Colts, and the guy who replaced him in Indianapolis, Andrew Luck. Saturday's appetizer games of Patriots-Ravens and Seahawks-Panthers aren't bad either. This is one weekend where you wouldn't mind being snowed in.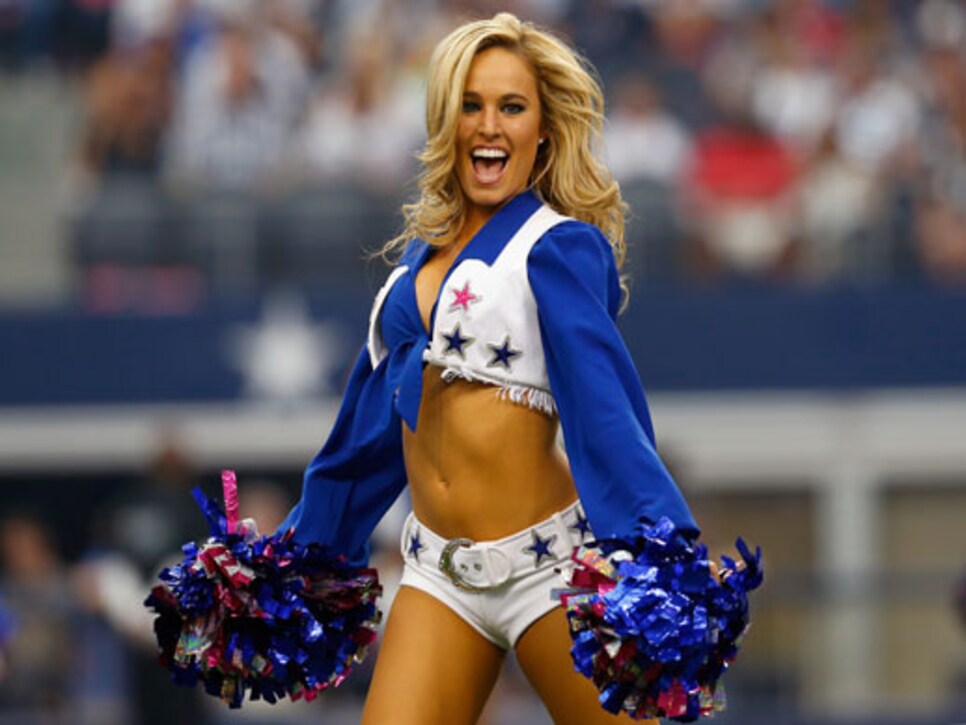 2. College Football Championship Game: On paper, a matchup pitting the Heisman-Trophy-winning quarterback versus a third-string play-caller seems absurd. Apparently, it's not if that third-stringer is being coached by Urban Meyer. Cardale Jones, who is only leading the Ohio State offense because the two guys ahead of him are injured, leads the Buckeyes against the Oregon Ducks and Marcus Mariota Monday night in the national title game. And lead it he has. In Jones' first two starts, Ohio State has scored 101 combined points against two great defenses in upset wins over Wisconsin and Alabama. Oregon's strength lies in its fast-paced offense. In other words, if you're a fan of seeing points scored, you may want to tune in.
3. PGA Tour returns: They're back! Well, at least some of them. The 2014-15 PGA Tour season resumes (again) in Hawaii at the Hyundai Tournament of Champions and there are SO MANY questions to be answered. Is Tiger really healthy? Will Rory remain the undisputed No. 1? Can close-call Rickie actually win a major? Can Jordan win an event that actually counts as a PGA Tour event? OK, so none of those questions can be answered this week, but the event is still worth watching -- even if it's just to see what nice weather looks like.
4. The Golden Globes: The past year has been a golden one for both movies and TV, and this Sunday is the start of 2015's award season to start honoring the best. I haven't seen "Selma" or "Boyhood" yet, but "The Imitation Game" seems worthy of taking best drama. On the TV side, there's not as much drama with HBO's "True Detective" being nominated in the "mini-series or TV movie" category. At least, us Matthew McConaughey fans won't have to go through another heartbreaking loss.
5. The New York Knicks: Speaking of heartbreaking, my favorite basketball team has become the laughingstock of the NBA. After a recent trade to get golf fanatic J.R. Smith (and his contract) off the team and with Carmelo Anthony sitting out with an injured knee, the Knicks are sporting one of the worst lineups I can remember. Some guy named Langston Galloway was their best player in a blowout loss on Friday that was the team's 14th straight defeat. With a 5-33 record, it's time to enter full tank mode. Thankfully, this year's first-round selection is the only valuable draft pick former team president/franchise wrecking ball Isiah Thomas didn't give away.