The Loop
5 things to talk about with your buddies on the course this weekend
From sports to TV to politics (OK, so mostly the first two), we offer five hot topics that are sure to liven up your round of golf this weekend:
1. Tiger Woods: Something tells us Woods hitting his first competitive shot in four months into someone's back yard wasn't quite what people clamoring "he's back!" had in mind. Woods was dreadful in an opening 77 that was four shots worse than anyone else. And it was pretty easy to see where he spotted the field those four shots. Woods chunked -- and we mean chunked -- FOUR chip/pitch shots during the round. No matter the excuse (rust, new wedges, new coach, etc.), it was still stunning. You're probably thinking "I could do better than that!" You're right.
2. Golden State Warriors: The NBA's most fun team to watch (Well, except maybe for the "Lob City" Clippers) is also currently the NBA's best team. An 11-game winning streak has the Warriors with a 16-2 record entering Friday. Stephen Curry is the headliner, but this team is deep. First-year head coach Steve Kerr chose Golden State over the New York Knicks (4-16). Good choice.
3. Anthony Davis: To be honest, I haven't really watched him play since his Kentucky days (to be fair, the New Orleans Pelicans haven't exactly been living on national TV). Wow, has he -- and his eyebrows -- filled out. Wow, is he a total beast. Davis is averaging 25 points and 11.5 rebounds on 57-percent shooting. Oh yeah, the power forward is also leading the league in blocks AND steals. What does he have in common with LeBron, Kevin Durant, Chris Paul and Curry? He's one of the five best players in the league.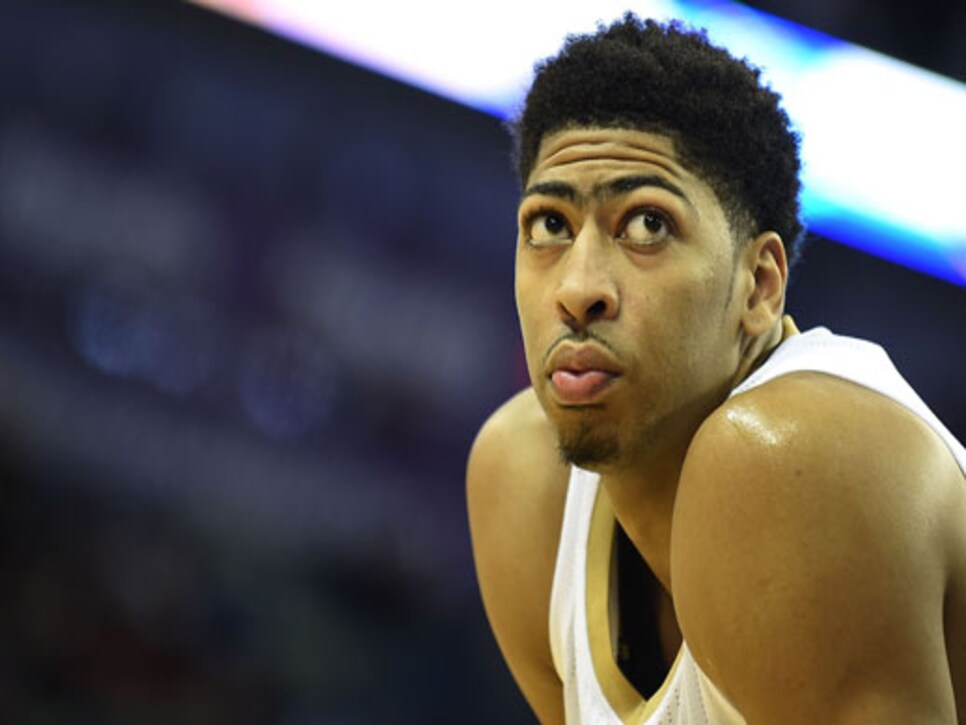 4. "The Shawshank Redemption": Speaking of bests, it was 20 years ago (that's scary) that I first watched this movie and proclaimed it "the best movie ever." Being 12, I probably said stuff like that a lot at the time, but you know what? I've never said that since. Not once. Last week I decided to watch this classic from start to finish for the first time in years in honor of its 20th anniversary. Yep, it's still the best.
5. The Coca-Cola "guinea pig": Even more scary to someone who has made soda a big part of his daily diet since childhood was this experiment done by George Prior. After drinking 10 cans of regular Coca-Cola (and cherry Coke -- mmm, cherry Coke) per day for 30 days, Prior gained 23 pounds (from 168 to 191), went up 7 percent in body fat (from 9 to 16) and generally felt terrible. Fortunately, I switched over to Coke Zero about four years ago, ditching all that toxic sugar for pure artificial sweeteners like aspartame and acesulfame potassium. I know, I'm quite the health nut these days.