Equipment
5 great pairs of sunglasses for golf that will look sharp on any face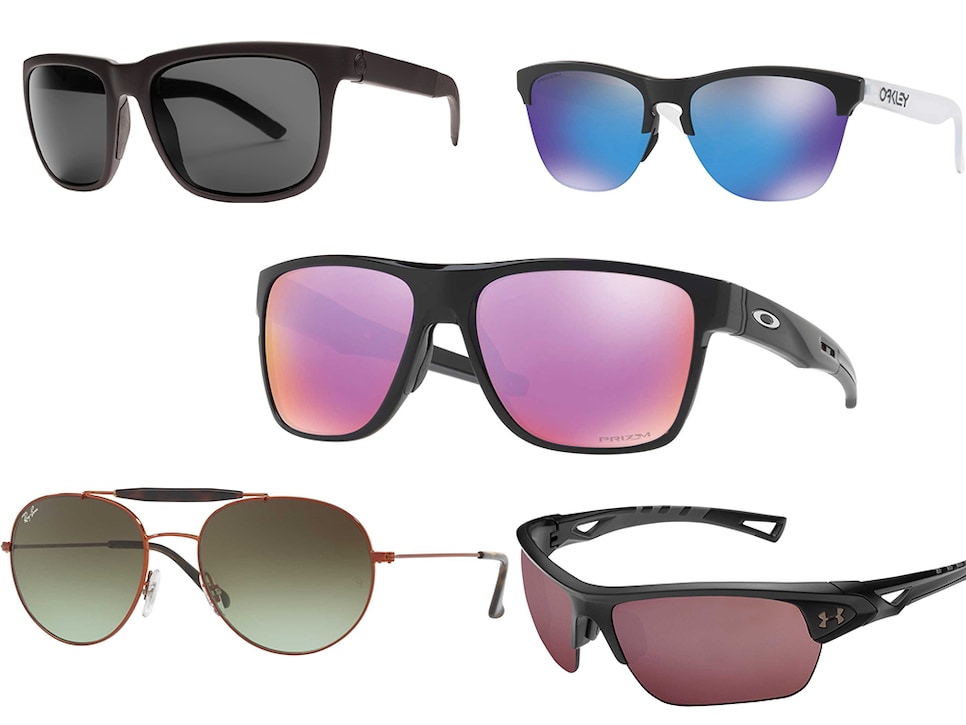 Celebrate National Sunglasses Day (June 27th) properly in a stylish pair of sunnies. Selecting the right pair of golf sunglasses is about shape, coverage and lens technology, so pay attention. First you want to figure out your face shape—round, square, oblong, diamond, triangular or oval. Oval faces are the easiest to pair with, since the face is longer than the width, most frames will match. If your face is round, select a frame that is wider than your cheekbones. Thin, rounded frames will soften the jawline on square faces with sharp jawlines. Oblong faces with longer foreheads are suited for more narrow styles. Diamond shapes—small jawline, pointed chin, with the widest point of the face hitting at the cheekbones—warrant thinner, top-heavy vintage frames. Faces with larger jawlines and a smaller forehead is categorized as triangular and that shape is essentially made for aviators.
Now that you have your face shape down, select a pair that won't get in the way of your golf game. Practice a few swings when trying on glasses to make sure the frame wraps your face without obstructing your view or sliding down your nose. Some glasses wrap around the face to prevent glare from coming into your vision from behind, you'll notice the difference in the backswing on sunny days. Pay extra mind to the fit at the bridge of the nose and side of face to ears. It should feel snug, without any irritation or pinching sensations.
As for the lens, select a pair that blocks UV light without sacrificing clarity. Though most gravitate to polarized glasses, that isn't always the best choice. Polarized glasses are meant to reduce the glare when you are on water, since reading greens is all about interpreting glare (sheen of grass), you might suffer on the greens. When searching for good golf sunglasses, look for lenses that enhance contrast and provide a clear view against green grass, while also blocking harmful rays (UVA/UVB). Most top sunglass brands in golf will offer this in golf-specific sunglasses, but it is always good to double check.
Once you have the fit, feel and lens right, have some fun with your selection. Play with different colors and styles. The recommendations per face shape is just that, a recommendation, so don't be afraid to try something new. With a little bit of research, you can find a pair of aviators that will flatter an oblong face or vintage frames that suit a square face.
Check out some of these sunnies that will enhance any outfit, protect your eyes and maybe even help your game out a little.
RELATED: Best Eyewear for Golf
*All products featured on Golf Digest are independently selected by our editors. However, when you buy something through our retail links, we may earn an affiliate commission.*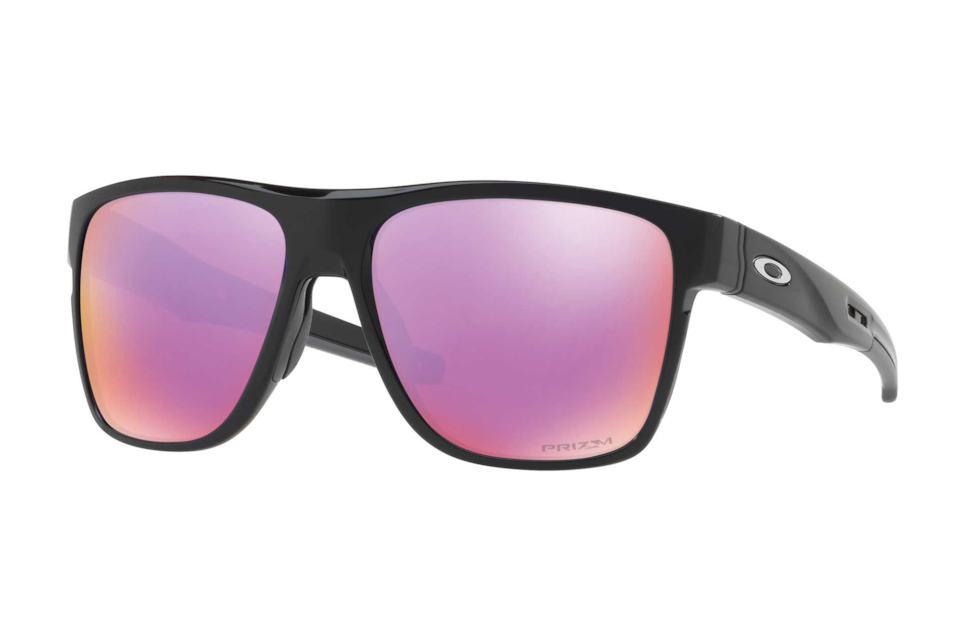 Oakley eyewear is great for golf. The company has put in the effort make some of the clearest lenses designed specifically for golf, that's why it was selected for Golf Digest's Editors' Choice. The Prizm lens technology helps you spot the ball better and identify contrasts on the course. The Crossrange Frame ($150) is flattering on almost any face because it is both rounded and rectangular. These frames wrap slightly around the face and have a bridge designed for comfort.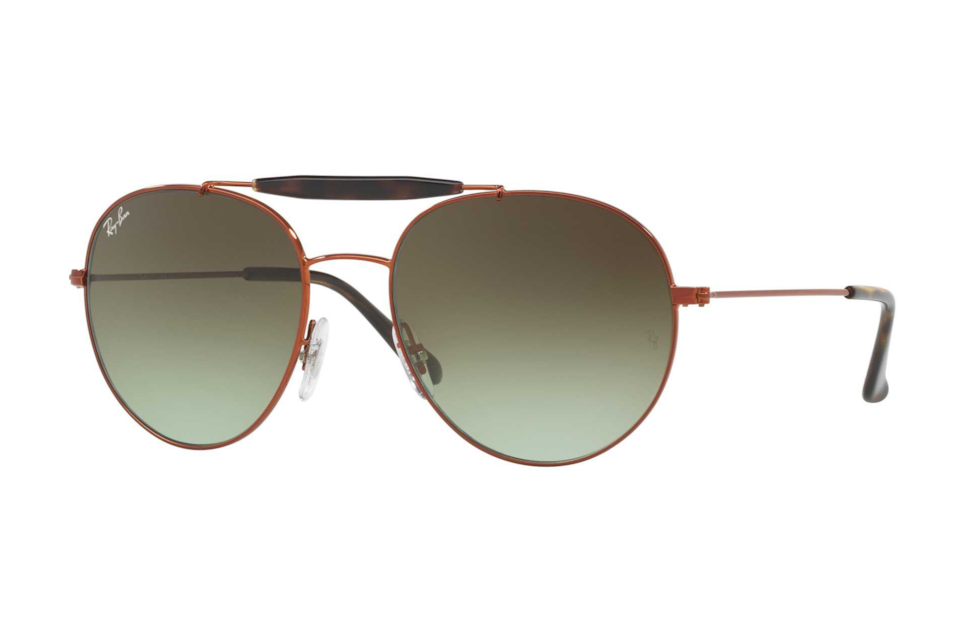 These rounded sunnies ($190) have a retro double brow bar that is really unique. The gradient lens color is on-trend and the thin metal frames are extremely lightweight. While these aren't your traditional golf glasses, they're made to be durable and the light construction makes them easy to wear during a round.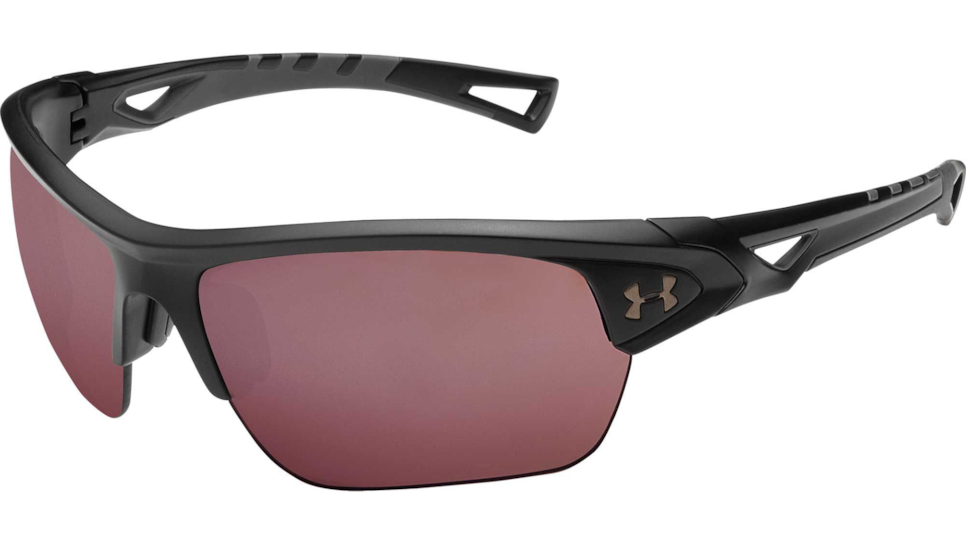 These traditional sport glasses ($125) aren't the most stylish off the course, but they'll perform so well on the course, it's worth it. The nose pad and temples mold to your face for a fit, customized feel. It's infused with rubber so they won't slip down and the lens blocks 100 percent of UVA, UVB and UVC rays. The lens is designed for golf to provide excellent contrast and a distortion-free view.
These modern sunglasses ($136) will broaden and flatter the jawline on diamond, oval and triangular faces, while the wide rounded frame will look great on oblong, round and square faces, too. Essentially, these glasses are build for any face. The semi-rimless frame will allow for a full field of vision when looking down at the ball during your swing and the color combinations of the lens and frame are ultra-stylish.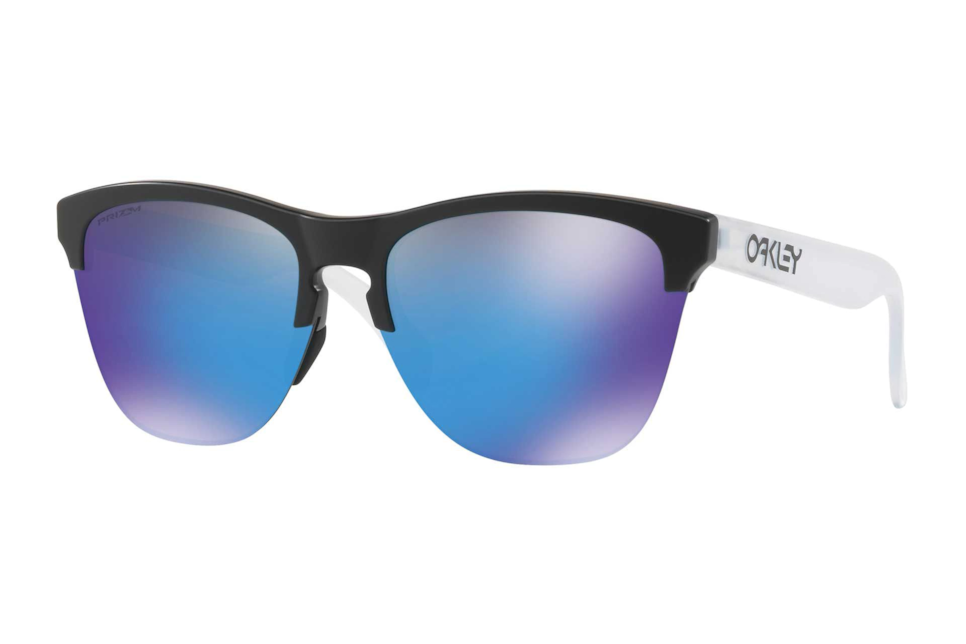 Electric Eyewear is another Golf Digest Editors' Choice favorite. These guys know how to make protective eyewear that looks great. The Knoxville ($160) has Melanin-infused lenses that really protect your eyes with superior clarity. Silicone nose grips keep the frames in place with a comfortable fit, and the lenses are scratch-resistant just in case they fly off your golf cart.