The Loop
36 in San Diego: Maderas And Coronado
Another day of reporting (and tweeting) on golf in San Diego. I started at Maderas, a Robert Muir Graves and a Johnny Miller design, that opened in 1999. Here's a shot of the 18th hole (580-yards) from the tee and the approach: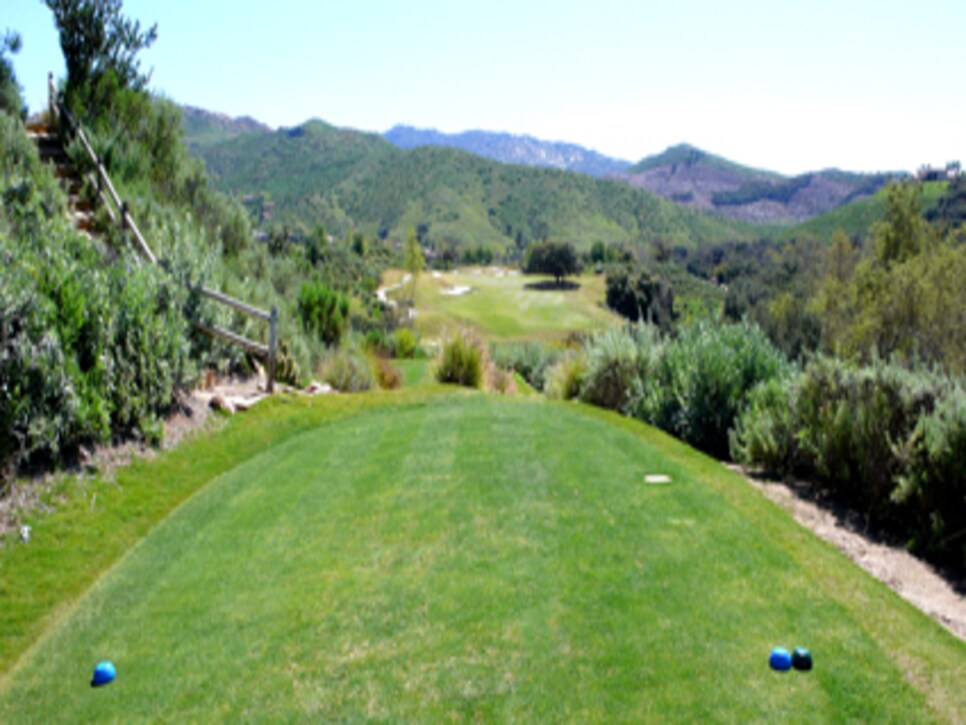 After the round I had a brief conversation with the Director of Golf at Maderas, Mike Lissebeck, about the fact that they didn't overseed this year. He told me management got together and decided it wasn't the right thing to do from a business or environmental perspective. He says they felt pressure to keep the course green to impress vacationers from the Northeast. In a down economy, with fewer people coming across country, combined with a desire to conserve water and money, Lissebeck predicts Maderas will never overseed again.
Times, they are a-changing.
After Maderas I raced to Coronado, about 35 minutes down the freeway. A few weeks ago I blogged Coronado is the best value course in the country. For $30 during the week you get fair and fun conditions at the base of the Coronado Bridge and alongside the San Diego Bay. Last year Coronado, which opened in 1959, did 102,000 rounds. The most they've done in a year is 112,000 rounds. As you might imagine getting a tee time can be difficult and pace of play can be an issue. I paid an extra $15 for an advanced tee time and I finished in five hours on a warm and windy Wednesday afternoon. Here's a shot of the 18th hole (493-yards), which borders the bay and gives a distracting view of the big blue bridge, especially at sunset.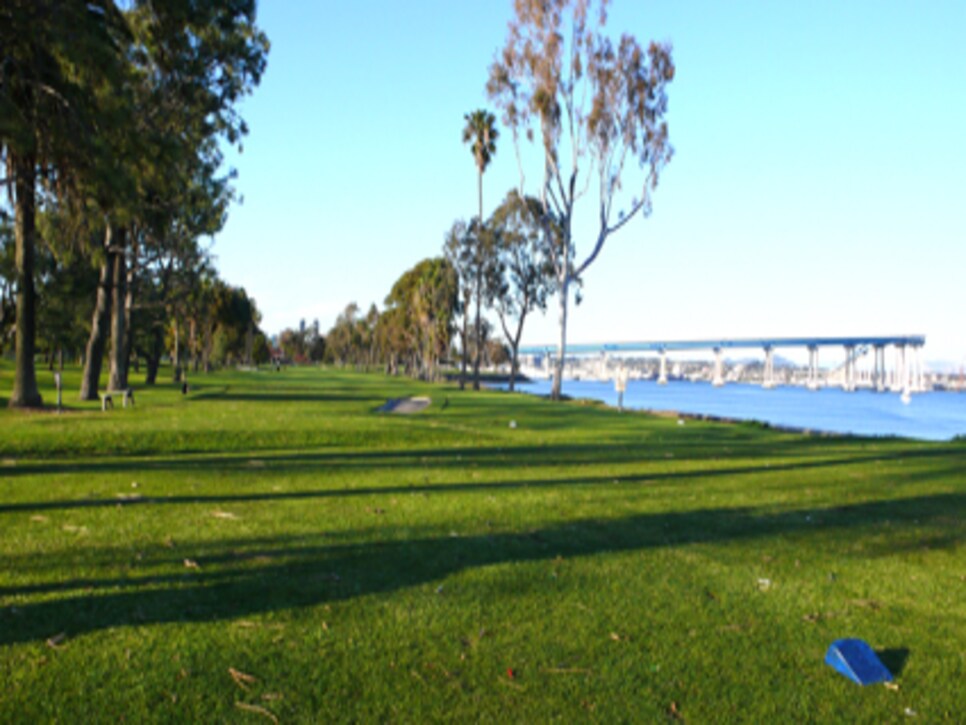 Look for the full story about my stay in San Diego in an upcoming issue of Golf Digest.