Golf's most inspiring acts of kindness in 2020
In a year of unprecedented challenges, many in golf followed Arnold Palmer's example, responding with creativity, compassion and generosity.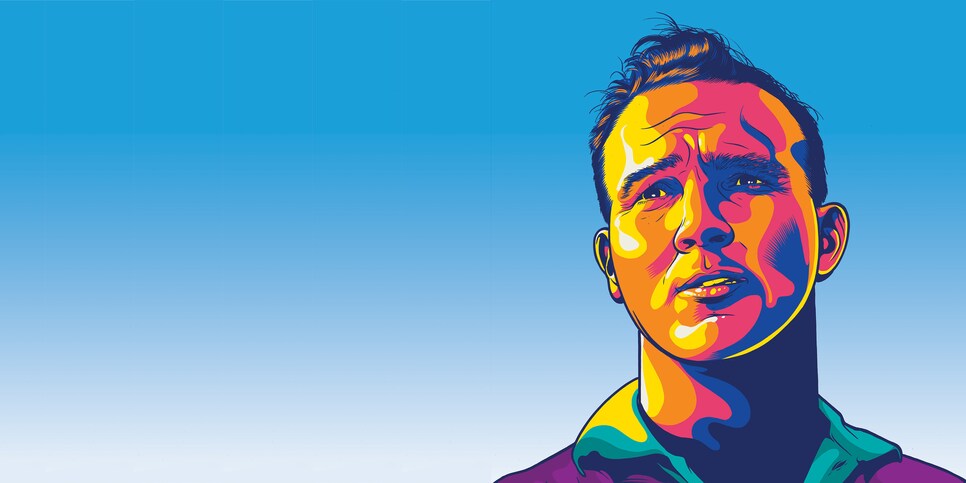 Rob Goulet was housebound and unhappy. There is literally nothing I can do, thought Goulet, who manages Ernie Els' business interests in the United States. This was back in mid-March. His kids were home from school, the PGA Tour was shutting down, the Els for Autism fundraiser had just been canceled. "I'm looking at 30 days or more of doing nothing."
Then Goulet happened to catch a morning news segment about a New Jersey golf club, Spring Brook Country Club, whose members were doing the opposite of nothing. They were hard at work delivering food and other supplies to health-care workers at the nearby Morristown Medical Center, which was overwhelmed with coronavirus patients.
Click. A light bulb switched on. Goulet picked up his phone and called Spring Brook general manager David Bachman, whom he'd never met. "Have you thought about taking this nationwide?" he asked.
Today, thanks to the efforts of Goulet, Bachman and many others, that idea has grown into ClubsHelp—a network of 400-plus clubs that have agreed to pitch in to address local needs. "These clubs have more than 250,000 members," Goulet says. "With that kind of reach, we can get pretty much whatever we want."
Hearing that emergency workers were working long hours and needed energy, they teamed with the founder of Clif Bars, Gary Erickson, to deliver more than seven million free snack bars to hospitals, first responders and food banks. Did anyone have a massage table that nurses could use between shifts? Done. Paper bags to store face masks between uses in ERs? Delivered.
Golfers all around the world have stepped up to help out people in need this year, and their contributions extend beyond the pandemic. They range from individuals who found creative ways to keep club employees from getting laid off to those who pitched in during hurricanes and other natural disasters to those who raised their voices in support of racial equality and justice.
Golf Digest has recognized Golfers Who Give Back every year since 2011. We call them the Arnie Awards, in honor of Arnold Palmer, and past winners include the likes of Phil Mickelson, Jordan Spieth, Darius Rucker, Toby Keith, Kelly Slater and Steve Young. In 2020, because of challenges and the countless people who confronted them, we decided to do something different: to celebrate in golf doing extraordinary things. In their acts of kindness, charity and courage, we recognize the spirit of Arnold Palmer through this year's winners: Arnie's Army
We've highlighted many of them on these pages. Some, like Steph Curry, Peyton Manning, Bubba Watson and Cameron Champ, are familiar names. Others are lesser known. But what they all share is a passion for doing the right thing.
In a year when the need for cash was intense, golfers consistently came up with big sums. Brooks Koepka donated $100,000 to COVID relief in Palm Beach County. Tony Finau gave $100,000 to a group making personal protective equipment and also paid for bags of food for 500 Utah students and their families throughout the pandemic. South Korean golfer So Yeon Ryu donated her entire winnings from the Korean Women's Open—roughly $200,000—to COVID relief. Augusta National Golf Club came up with $2 million to fund research and aid. The PGA of America raised nearly $8 million and distributed it to 5,200 industry members affected by the pandemic. The PGA's contribution was funded in part by its executives voluntarily reducing their salaries.
One other commodity that was often in short supply this year: reliable information. People like Cedrick Smith, a Houston doctor who attended Hampton University on a golf scholarship, filled that void as best they could. Outside the clinic where he works, Smith serves as a resource for people of color. He has reached out via Facebook to let people know he's there when advice or a second opinion is needed.
"I cannot tell you the number of people I hear from, usually with real simple questions," he says. "A lot of times we can avoid the emergency room, or some simple measure thwarts a medical problem. Sometimes it's just saying, 'Try this, and I'll check back with you in the morning.' For the person reaching out, it's the comfort of knowing there's somebody you trust, you went to school with, or maybe know just from Facebook. I'm very aware of the challenges faced by people with black or brown skin."
Smith recalls a woman who attended an informational session he held on Zoom. "A week later her brother was on a ventilator in Arizona," he says. "She was told he had two days to live. I told her, 'Do not give up on him. Here's what you're going to do.' I walked her through a campaign to market her brother to the doctor. I told her things to ask about: a rotating bed and antibody plasma treatments. A month later, her brother is off the ventilator. He's doing well."
Even armed with the best advice, there has been so much uncertainty and fear. For Dale Moegling and Barbara Reining, members of the Country Club of North Carolina, that represented an opportunity. They modified their club's Neighbor to Neighbor program—created a few years ago to help out during hurricane season—into a coronavirus-relief project. Along with a dozen others, they delivered food, drove elderly residents to appointments and ran errands as needed. They also worked with the club to create a small market where members and staff could buy essentials that were scarce at local groceries.
At New Jersey's Royce Brook Golf Club, chef Mark Barrows made 25 meals three times a week for area seniors who couldn't leave their homes because of the pandemic. The program was supposed to last 30 days but wound up running for two and half months. The club paid for the food. "It turned out to be one of the most fulfilling things in my career," says Barrows, who has worked for Royce Brook since 2004 and was briefly laid off when the virus first struck. "After about the second week, I received an envelope with 25 handwritten notes from them, all telling their stories—widows, widowers, couples, all unable to get out. Some of them said getting our meals was the highlight of their day."
Worried that they'd remain shuttered for months and would need to lay off most if not all their employees, many clubs passed around a hat. New Jersey's Riverton Country Club sent out a note asking members to help keep employees' families afloat until the club was operational again. "Within a week we had $40,000," says Tom Kearns, the club's president. "It was ridiculous how fast they responded. But we have a very caring membership. They feel the staff is kind of their family and they wanted to make sure they were being taken care of."
At the Columbine Country Club in Colorado, members Garret Baum, Eric Eddy, RC Myles and Tyler Terch helped raise more than $70,000 in their newly formed Employee Assistance Fund. The money went to help more than 55 current and former staffers—from childcare costs to rent to medical bills to covering some legal expenses for an employee going through the immigration system. "These people are just such a big part of our family," Eddy says. "It's a great feeling to be able to help them out."
That feeling of being helpful motivated Akbar Chisti, too. The founder of Seamus Golf, a manufacturer of headcovers and other accessories, turned his company into a maskmaking factory early in the pandemic. Even though Chisti's main business was getting hammered as golf shops shut down and people canceled their golf outings, "I didn't go into masks with the goal of making a bunch of money," he says. "It seemed more like it was a 'need response.' "
Chisti figures Oregon based Seamus broke even on the roughly 20,000 masks it made and shipped this spring. "But the result was not just staying afloat during that period," he says. "We were really pleased because our customers were so happy. They had something they could wear when they went out."
Like Chisti, Bill Welter morphed his business into something new as the virus spread. His Journeyman Distillery, which features a 30,000-square-foot homage to the Himalayas putting course in St. Andrews, began producing hand sanitizer in its stills. In the early days, Welter gave the product away to front-line health-care workers and locals who'd come into his Three Oaks, Mich., store.
Soon he began selling it, allowing Journeyman to rehire some of the 150 employees it had to let go. On Saturdays, the company donated 40 percent of all sales to a fund for employees who'd been laid off, raising more than $25,000. The company also provided free meals to former employees once a week. Journeyman's efforts "gave us maybe just the slightest glimpse of what it's like to work in the healthcare industry and make a meaningful impact on people's lives," Welter says. "It's something we're proud to be a part of. It was heart-warming."
Wendell Haskins is proud of the stand he took this year, though the former PGA of America executive would not describe it as heart-warming. In June, PGA President Suzy Whaley and CEO Seth Waugh published statements supporting racial justice and equality. Haskins, who is Black and who left the PGA in 2017, responded with a sharply critical letter sharing his negative experiences within the organization and proposing 11 corrective measures.
Haskins' letter, which he shared online, has had some positive effects. Waugh reached out to him and arranged a Zoom meeting, where they talked over Haskins' experiences and his proposals. The PGA of America has since stripped the name Horton Smith from its annual award for outstanding contributions to education; he was a racist. Haskins, who now runs the Professional Collegiate League of basketball, reports that some of his former Black colleagues at the PGA of America have gotten raises, promotions or both.
Although he's optimistic about the future of Blacks in golf, Haskins is also realistic. "I've seen firsthand when golf has an initiative and wants to accomplish it," Haskins says. "When the USA hadn't won the Ryder Cup for a few years, they put together a Ryder Cup task force. They went to Jack Nicklaus' house and strategized. Former captains. Leaders in the golf industry. Players. And then they came back and won. That's what happens when people are super-serious in golf.
"If diversity and inclusion is that important, there should be a meeting of the minds. The platitudes of 'Yeah, we're committed,' that pales in comparison."
Cole Smith, executive director of the Advocates Pro Golf Association Tour, doesn't dispute that, but he's confident the participation of Blacks in golf can and will get a boost from his organization. Founded in 2010, the APGA Tour's mission is to bring diversity to golf through running professional tournaments, player development and mentoring.
This year the PGA Tour, one of its sponsors, lifted the APGA's visibility by combining an Advocates event with the Saturday round of the PGA Tour's Farmers Insurance Open.
Meanwhile, entrepreneurs Andy Walker and Tarek DeLavallade are reviving the United Golfers Association, founded in 1925 as an alternative to the all-white PGA. Their goal is to create a state-of-the-art developmental golf academy in Florida while supporting local programs that bring in more Black golfers.
The response to their ideas has been "overwhelming," DeLavallade says. He has been in talks with diversity and inclusion teams at the USGA and the PGA Tour, whose commissioner, Jay Monahan, has committed $100 million to racial and social-justice causes during the next 10 years. "Right now, we feel hopeful that our message will get to the right people to make sure the legacy of the UGA continues," DeLavallade says.
Feeling hopeful is a welcome relief in a time of so much doubt and worry. Although hurricanes and wildfires generated most of the headlines, residents in Cedar Rapids, Iowa, battled their own natural disaster in August: a freakish "derecho" storm that tore through the area with sustained winds of 100 miles per hour and up. Nearly every home in the surrounding county had some damage, and many went without electricity for two weeks, says Pat Cobb, chairman of the Zach Johnson Foundation.
The foundation partnered with Operation BBQ Relief to deliver almost 50,000 meals over eight days to people in need. It also collected $100,000 from a donor and, within a week, shared it with people in desperate need—those without roofs, without refrigeration, without food. "We were really proud of that response," he says.
The storm also laid waste to Elmcrest Country Club, the Cedar Rapids course Johnson grew up playing. Some 400 trees fell, strewn across all 18 holes. The club never put out a call for help—"We didn't have any power," says general manager Larry Gladson—but members and others from nearby courses drifted over to help in the cleanup anyway. They put in more than 750 volunteer hours, and the course was open within 35 days. "We probably would've been shut for two months without them," Gladson says. "That's the way Iowans are—they help each other."
For all the big checks and grand gestures, often it's the quieter, under-the-radar contributions like these that linger in our memories. Consider Nathan Dryer, an 18-year-old First Tee coach who was diagnosed with Hodgkin's lymphoma two years ago. He was referred to the Make-A-Wish Foundation near his home in northern Michigan, which qualified him for a grant. But instead of going on a dream trip or meeting a favorite celebrity, Dryer, who is now cancer free, this summer chose to make a $5,000 donation to The First Tee.
"That program does so many things," says Dryer, who went through The First Tee program a few years ago. "It's not just teaching kids how to play golf. It's helping them build confidence and self-esteem and giving them life lessons. I wanted to make sure that will never end."
And how did it feel to make his donation? "It felt really good," he says. "It made me realize how much power I can have as individual, and how one action can have a big snowball effect and make such a difference in so many other people's lives."
Additional reporting by

LISA FURLONG

and

DAVID SHEDLOSKI
SUSAN MCGAHAN: FEEDING THE HUNGRY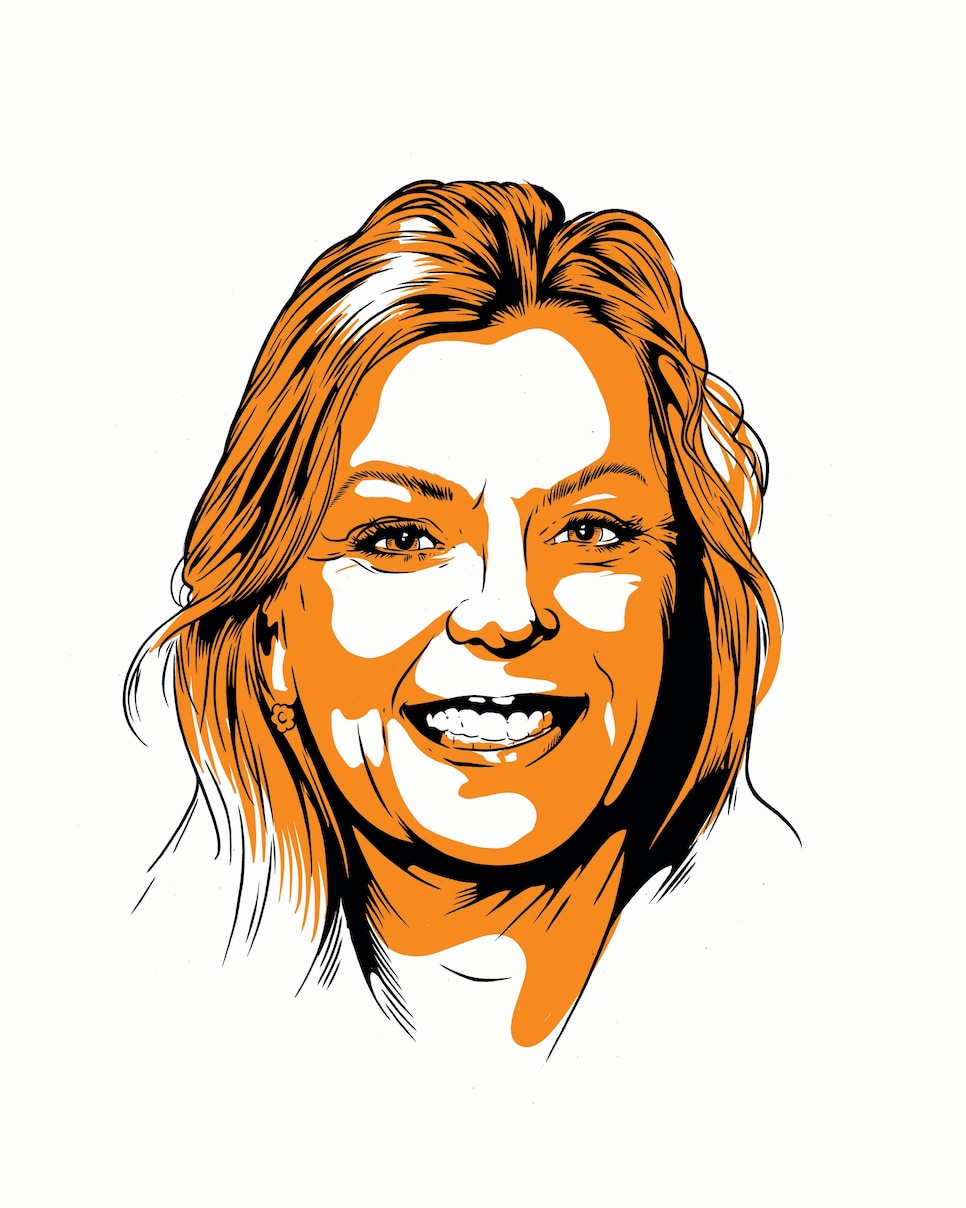 Susan McGahan's idea was simple. She would buy $500 worth of sandwiches from her golf club's kitchen and donate them to the local hospital staff, which was then in the throes of the coronavirus outbreak. I can't sew, I can't make masks, but I'm going to get emergency workers some food, she recalls thinking.

McGahan, an AT&T lawyer in New Jersey, quickly learned you can't just roll up to an emergency room during a pandemic and leave a bunch of sandwiches, hoping they'll get eaten. So she used her connections to find a hospital staffer who could help coordinate the effort, then started delivering the food each morning in her family's SUV.

The deliveries were a hit with the hungry, weary emergency workers. To keep them coming, McGahan reached out to fellow members at Spring Brook Country Club and asked them to contribute, too. Which they eagerly did. Next thing McGahan knew, she was helping direct all manner of deliveries to Morristown Medical Center and beyond: water, sports drinks, snack bars, masks and other PPE.

Spring Brook's charitable efforts caught the eye of sports-business manager Bob Goulet, who suggested taking McGahan's approach and spreading it out to clubs nationwide. This became ClubsHelp, a network of more than 400 clubs that have agreed to help solve problems in their areas.

"I'm proud to say this was my tiny little grassroots movement," says McGahan, who joined the club with her husband and three kids in 2008. "I had no idea what it would become."
JIMMY DUNNE: OPENING THE DOORS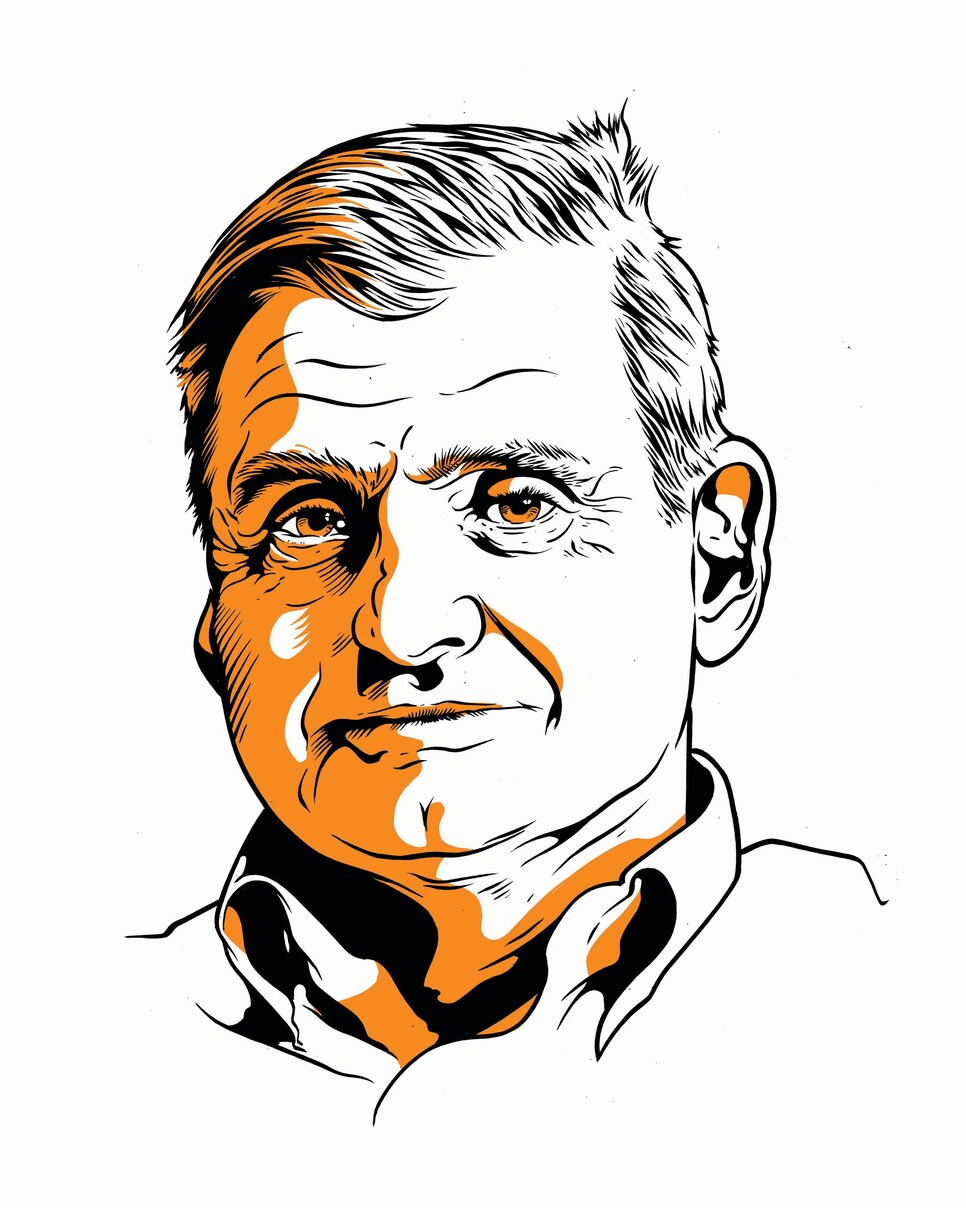 Jimmy Dunne's parents always told him, "There's a special place in hell for somebody who sits on a fence during a crisis," as Dunne puts it. Dunne has never sat on a fence. After September 11, a day he lost 66 fellow Sandler O'Neill employees to terrorism, he rebuilt the company and started a college scholarship fund for children of the investment firm's deceased partners and employees.

Not surprisingly, he took action during a global pandemic, too. Dunne, president of the normally media-shy Seminole Golf Club, teamed up with Arnie's longtime pal Tim Neher to lead the club in hosting the TaylorMade Driving Relief skins event in May. The event raised $5.5 million for COVID-19 relief, $1.1 million of which came from viewer donations.

"Early on, I had said on a board call that I felt we weren't doing enough," Dunne says. "We were doing what we could for local communities, did a lot for the [Seminole] caddies, did other things. I thought we could do more, and I wanted to do more, and the board wanted to do more. When the opportunity presented itself, Tim Neher and I took it immediately."
LAURYN NGUYEN: CRANKING OUT MASKS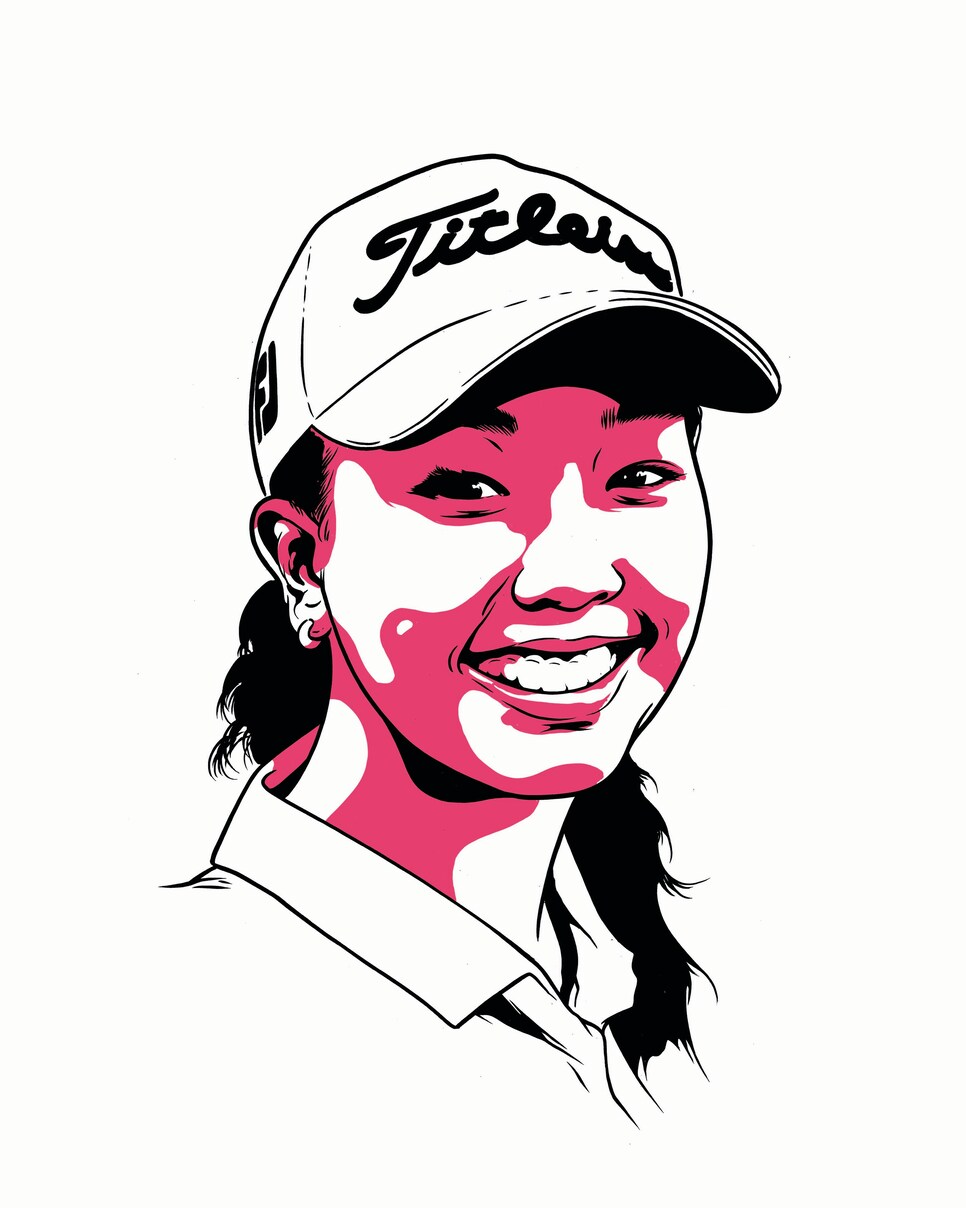 Lauryn Nguyen learned to be grateful at a young age. Born in Seattle, she heard the stories of her parents, who escaped Vietnam during the war. Her mother and grandmother were rescued by the U.S. Coast Guard from a fishing raft. Her father lived in a refugee camp in Indonesia for several months. "It's just absolutely amazing to me," Lauryn says. Anna Nguyen is now a civil engineer and husband Daniel is a manager at Microsoft. They have a comfortable life, and when COVID struck, Lauryn—a 17-year-old two-time Washington State Junior Girls champion—and her family were compelled to act. They enlisted Lauryn's retired seamstress grandmother, Neo, to make masks, and at one point she was cranking out 100 a day. They raised more than $33,000 for 18 charities, including the Washington Junior Golf Association and The First Tee of Seattle. Lauryn and her golf friends also organized a tourney that earned another $24,000. Now it's the people in Lauryn's community who are feeling grateful.
BUBBA WATSON: REPLACING PRO-AMS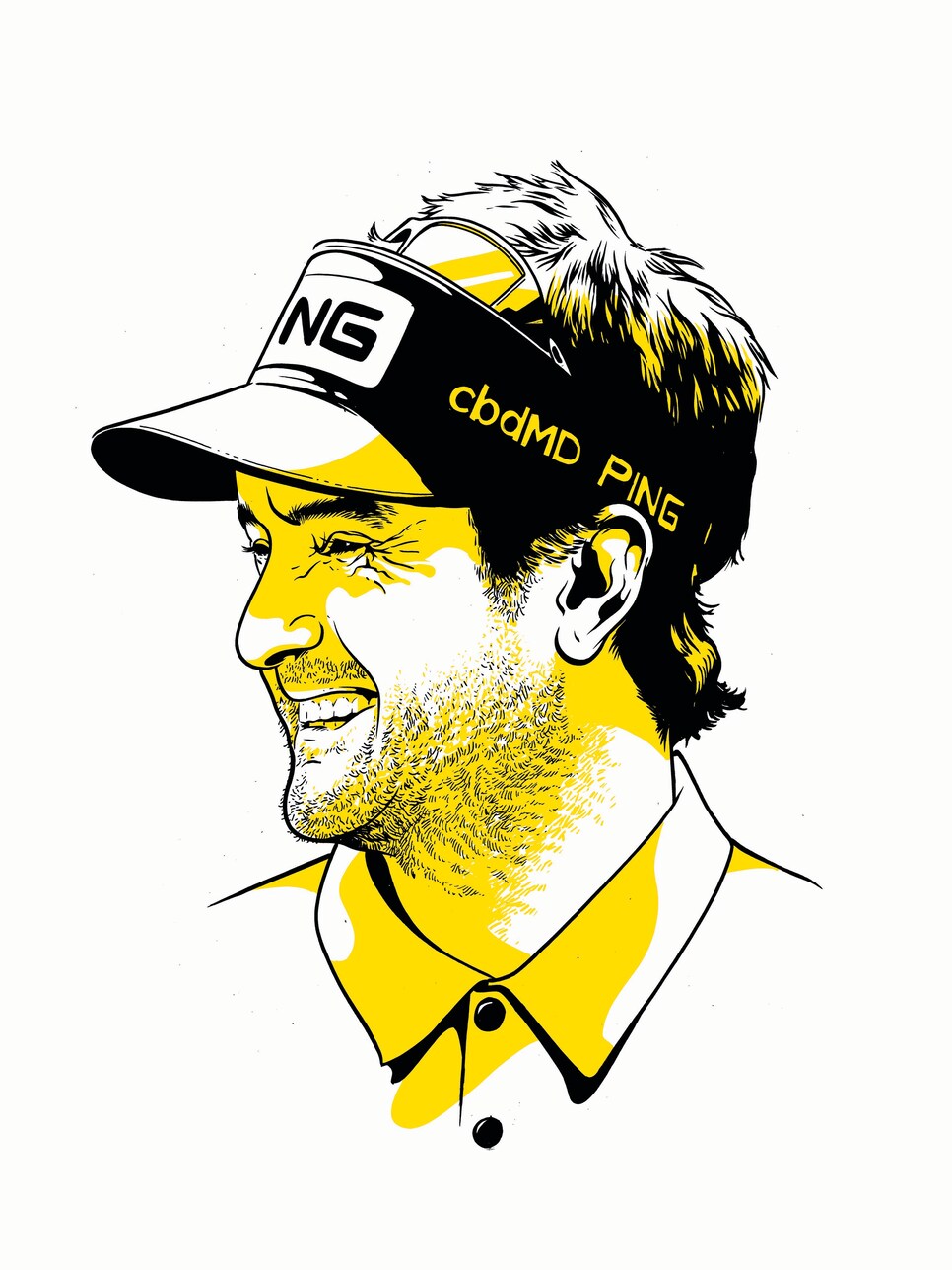 Bubba Watson has made a PGA Tour career out of improvising, his creative shotmaking having won him 12 tour titles. It was natural, then, for the two-time Masters champ to think differently when seeing a void shortly after the tour's return to golf from the three-month COVID-19 hiatus. With health/safety concerns forcing tournaments to go on without fans and Wednesday pro-ams being too risky, Watson pitched tour commissioner Jay Monahan and other officials the idea of an exhibition match among tour pros as an alternative to raise charity dollars. At the Rocket Mortgage Classic in July, Watson teamed with Harold Varner III in a friendly-but-spirited competition against Jason Day and Wesley Bryan. "It was a dream come true that they let me do it," Watson said, helping bring in more than $1 million for the tournament's digital-divide initiative (kicking in $25,000 himself). The televised nine-hole match was a hit, causing other tour events to adopt the model for their pre-tournament schedules—and raising millions more for their local charities.
AMBER HARDEMAN: LEVELING THE PLAYING FIELD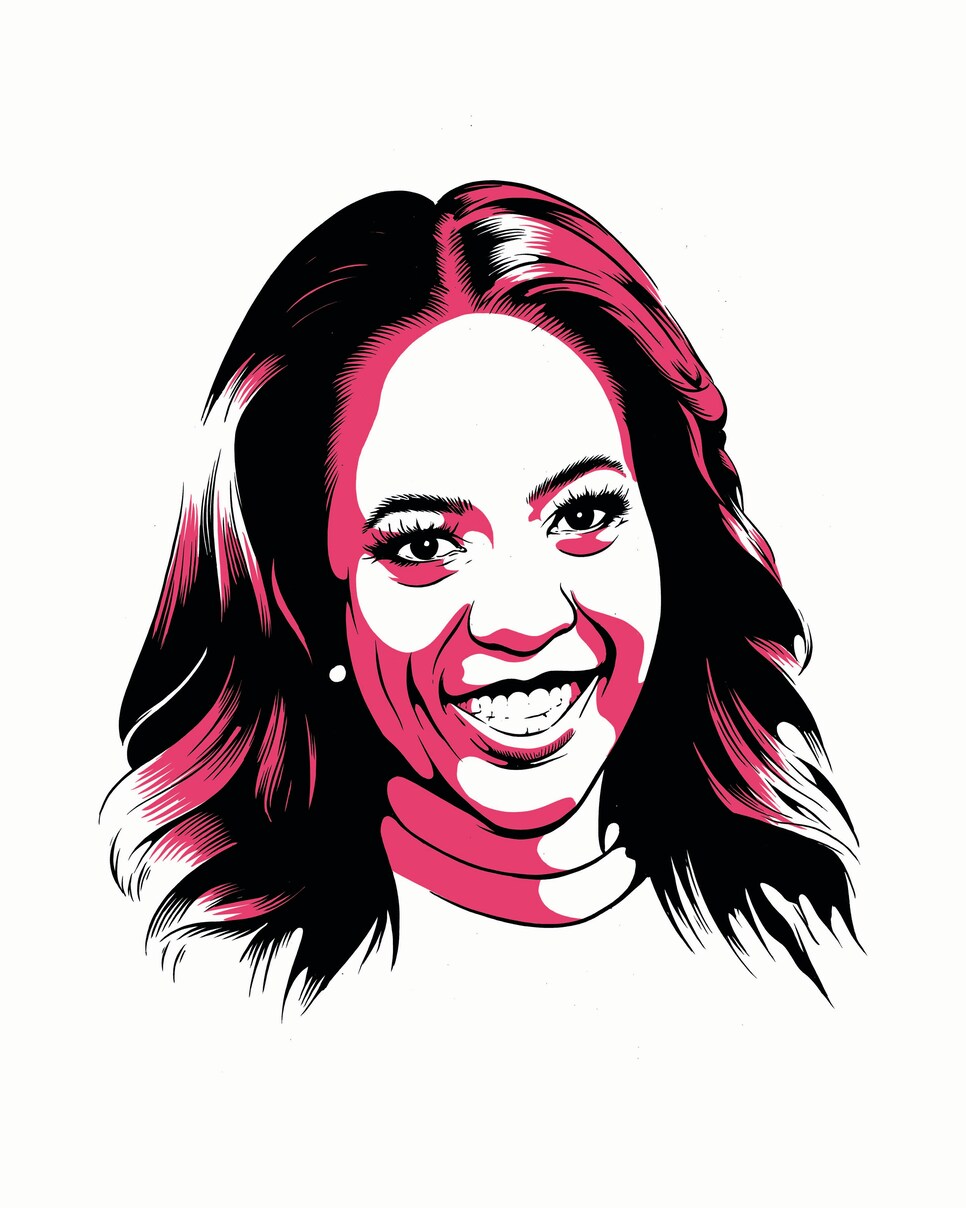 Golf has a way of revealing character, and we like to think the game is reciprocally strengthened when attracting individuals of integrity and passion. Dr. Amber Hardeman didn't immediately love golf at age 9, but it eventually won her over as she discovered, through The First Tee of Dallas, how the game promotes leadership, camaraderie and mentoring.

Hardeman uses these attributes as a resident physician in Internal Medicine-Pediatrics at Tulane School of Medicine, working with patients in hospitals and intensive-care units throughout New Orleans, including those suffering from COVID-19. Hardeman, 29, hopes to make a difference combating tragic disparities in healthcare outcomes for people with income, cultural or educational disadvantages by developing more personal connections. It comes down to a willingness to learn, she says, "accepting people where they are in their lives" while "understanding how to get simple messages across" about treatments.

Though golf has taken a back seat to her job, it is still very much a part of her (she helped revive a defunct First Tee program in Birmingham, Ala., while earning a master's degree). Because golf's expectations of honesty and the rules of the game don't discriminate, it can serve as a model for health equity. "Golf is a level playing field," she says, "regardless of how much money or status someone has." It also helps her stay sharp. "Medicine is an incredibly taxing field—you have to keep your head in the game no matter what's thrown your way." That mental discipline, in turn, makes a difference in the lives of her patients.

CAMERON CHAMP: MAKING A GESTURE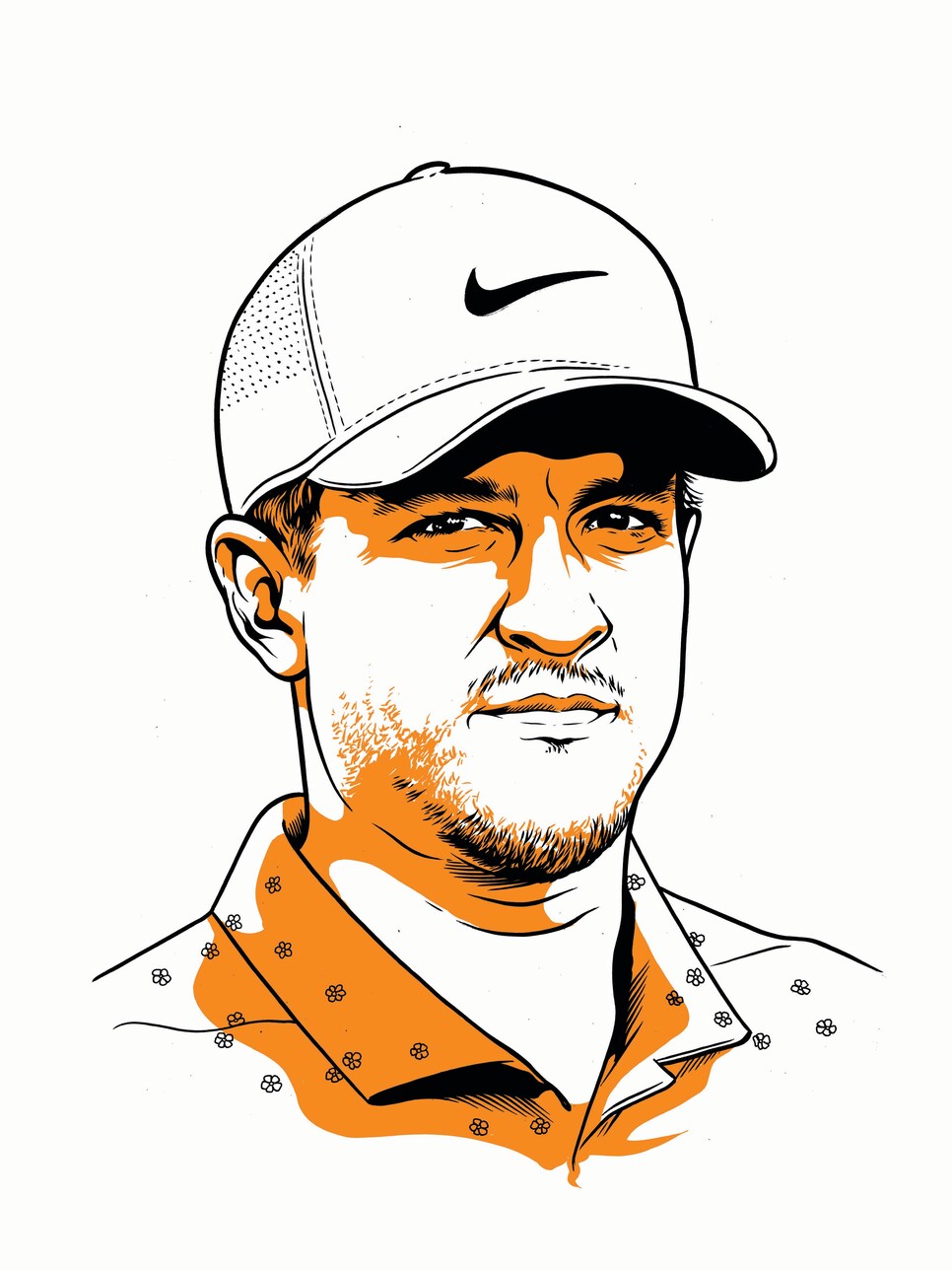 During a week when the sports world stopped, the PGA Tour played on. The Milwaukee Bucks had protested a playoff game in the wake of a police shooting of a Black man in Kenosha, Wis., and the rest of the NBA followed, as did athletes from MLB, MLS, WNBA and WTA. Although the tour's BMW Championship decided to forge ahead, Cam Champ, one of just four players with Black heritage, decided his voice needed to be heard.

"It's just spreading awareness and sticking by what I believe in and what I believe needs to be changed," Champ says. "I've seen a bunch of other athletes speak out about it. It's a situation where people don't want to talk about it, which I get, but at the same time it's reality. It's what we live in."

Which is why the 25-year-old wore two different colored shoes, one black and one white, at Olympia Fields, with "BLM"—the initials for Black Lives Matter—inscribed on the midsole. Though the gesture was small, it was the first time in 2020 that a player on the PGA Tour openly supported the social-justice movement on his apparel. "People ignore it for so long, and then it gets to a point where it just blows up," Champ says. "This is just the tip of the iceberg. Change needs to happen. I feel like it's going in the right direction, but again, with all the stuff that's going on, it has to end."
ARTHUR BLANK: GIVING KIDS A CHANCE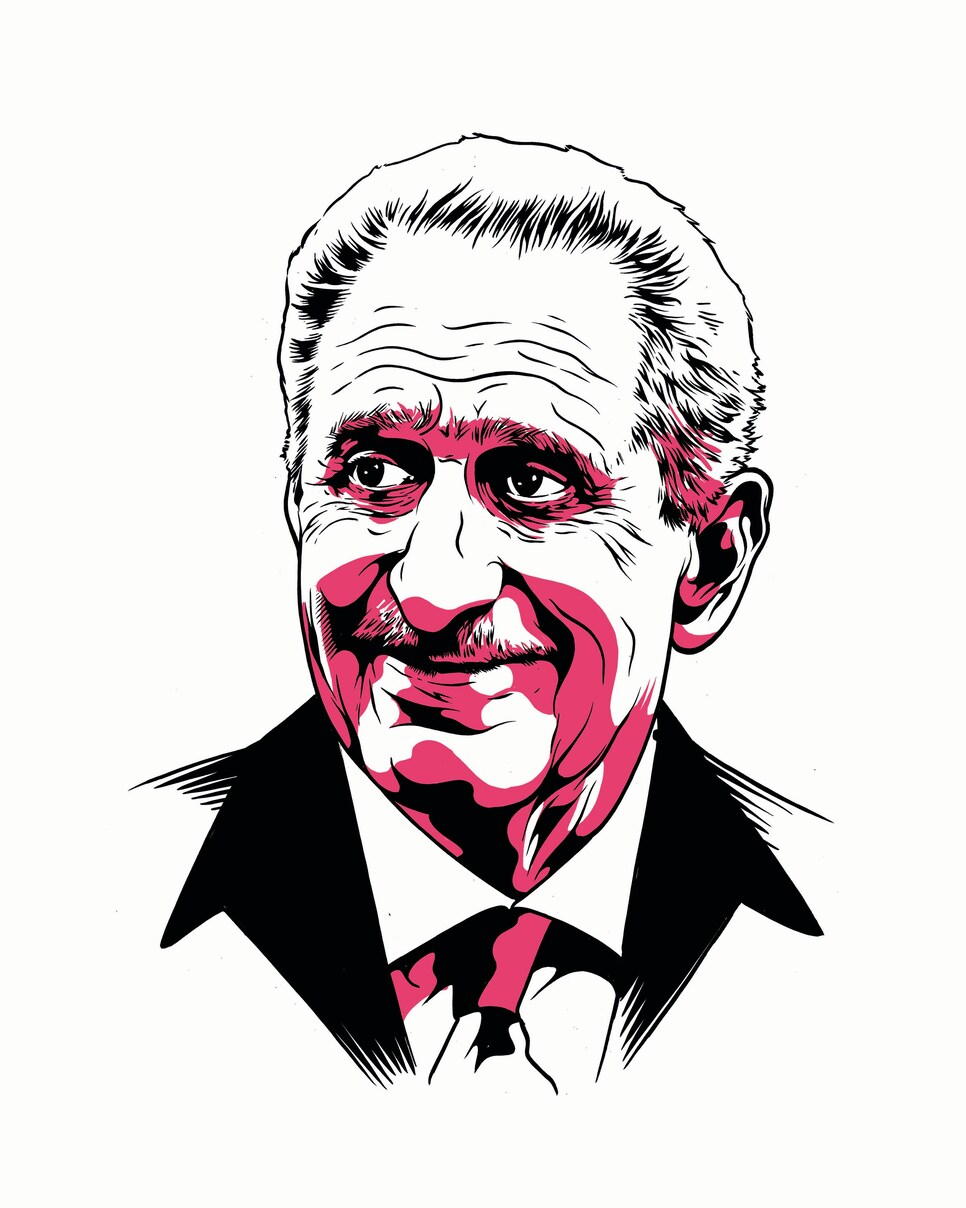 Getting clubs in the hands of kids at a young age is important, but it's equally important to keep them engaged through their teens. That can be a difficult task. Arthur Blank, co-founder of Home Depot and owner of the Atlanta Falcons, created a $9.5 million grant with PGA Tour Superstore to help expand and improve The First Tee's offerings for teenage golfers. The investment isn't just in The First Tee's teen curriculum, it will also fund an annual summit in which 40 teens selected from The First Tee's 150 chapters will meet in Montana for a week to develop leadership skills. For those not selected for the summit, there will be local leadership programs offered at PGA Tour Superstore locations. A total of 1,300 First Tee teens will get the opportunity to participate.

With more teen curriculum and opportunities, the hope is for more teens to engage with the game and benefit from the values it teaches. Whether it's identity, self-confidence or knowing how to make the most of their lives, Blank says, "I think this is a perfect answer to a lot of the issues that these young people are looking for."

GENE PARENTE: COMING TO THE RESCUE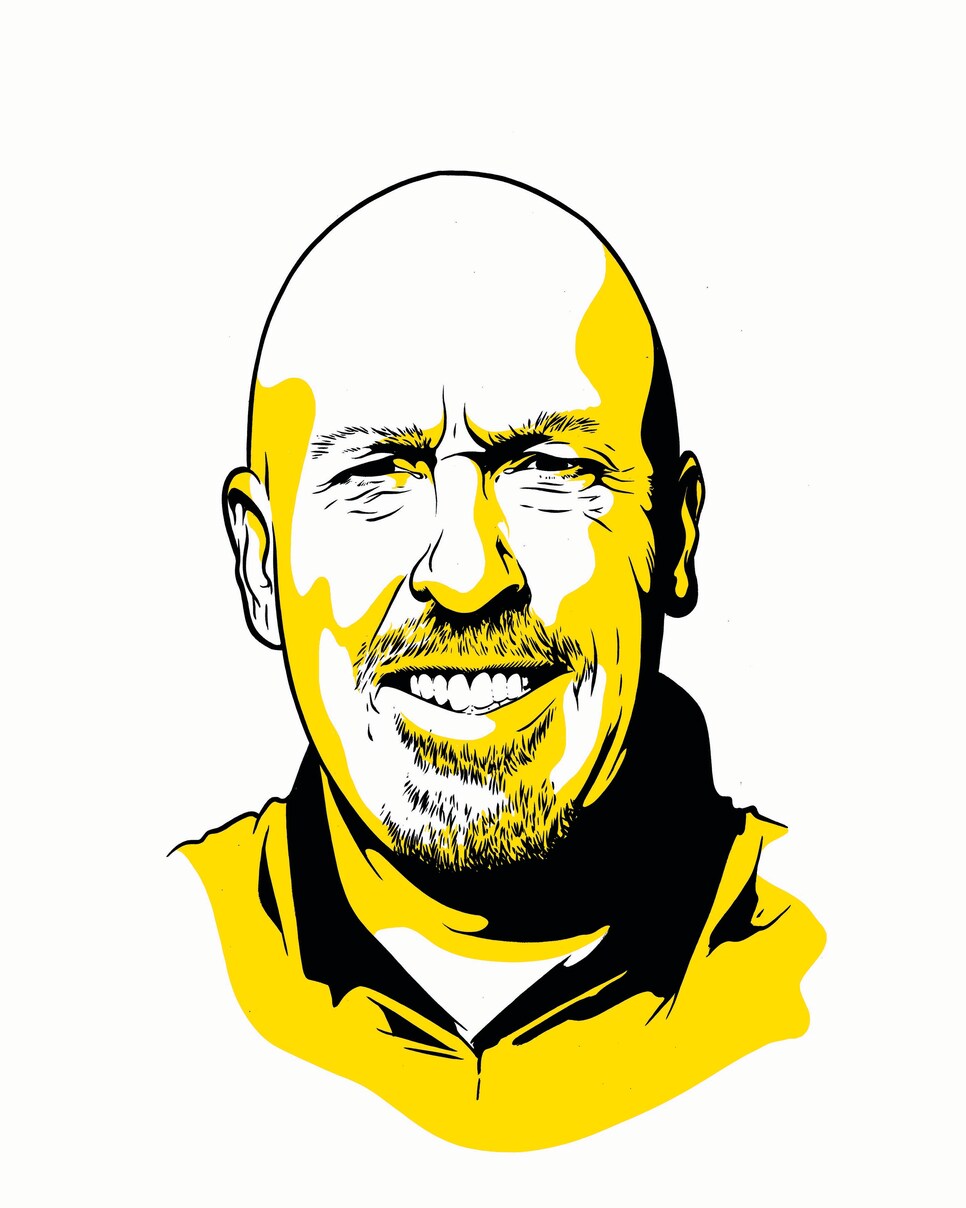 "Men who are 54 years old should not get into fist-fights and wrestling matches on airplanes," Gene Parente says. But when a crazed passenger stormed the cockpit door on a Korea Airlines fight in late September, Parente, a leading independent equipment tester and designer of swing robots, sensed that just watching what happened next wasn't an option.

Parente freely admits he didn't so much volunteer for the job as he was volunteered for it by a trio of terrified and undersize flight attendants. "When he's yanking on the cockpit door, I'm thinking Uh oh, this is bad."

When all was said and done, and he was sitting on top of the subdued assailant, Parente realized that though his reaction might have been instinctive, no one else made a move, not even the three younger, stronger gentlemen sitting in the same mostly empty business-class section. (Parente was on the return flight from having one of his swing robots go head-to-head with Hall of Famer Se Ri Pak in a made-for-Korean-TV golf competition.) "The truth is, I didn't even think. I suppose it's good that everyone didn't jump up, or we'd all have devolved into a bunch of Klingons. I was just trying to deescalate the situation, and then it got aggressive. But if you ever want to feel like the biggest fraud in the world, try being called a hero over and over and over again. That ain't me."
STEPH CURRY + PEYTON MANNING: SUPPORTING THE CAUSE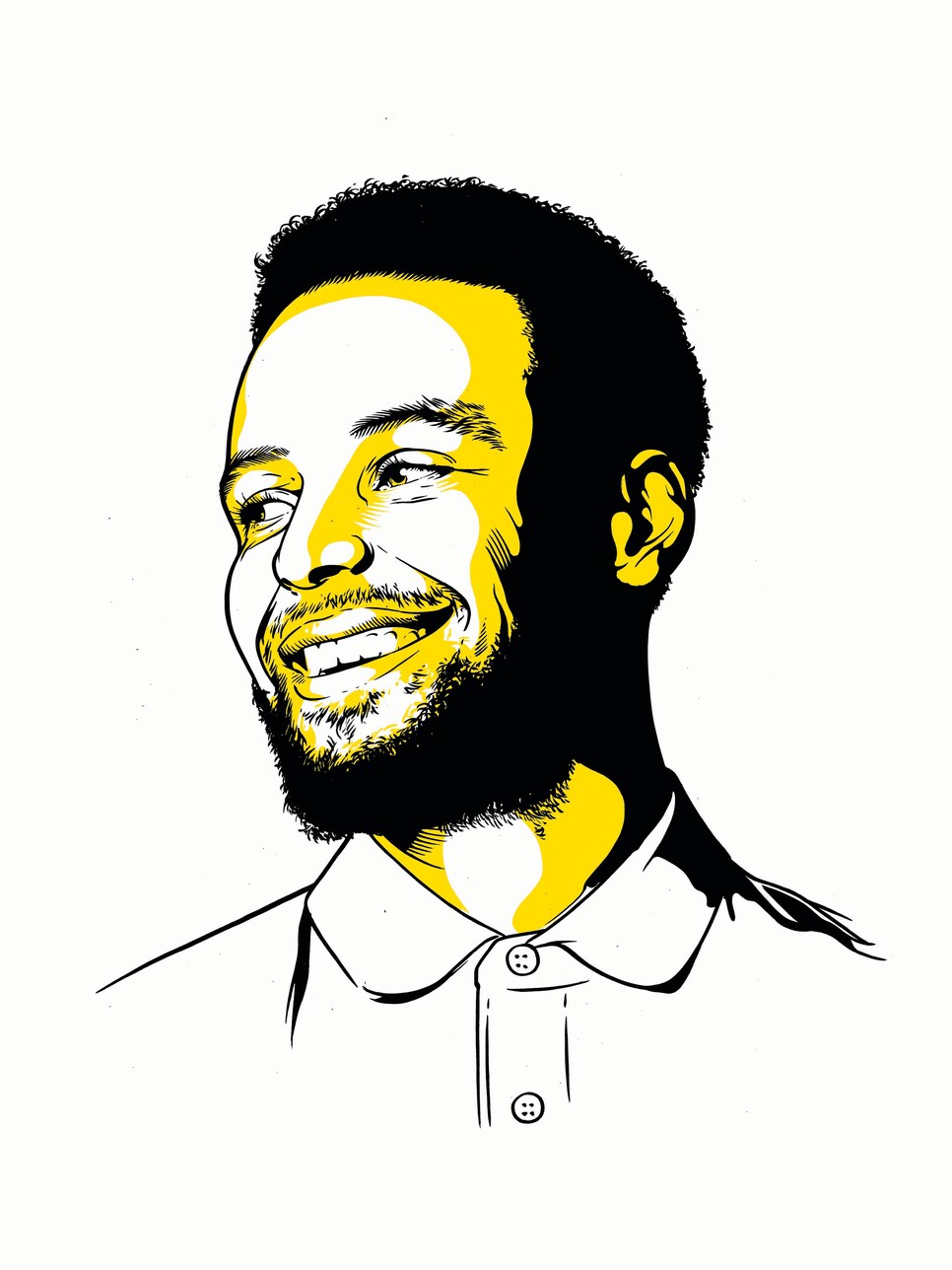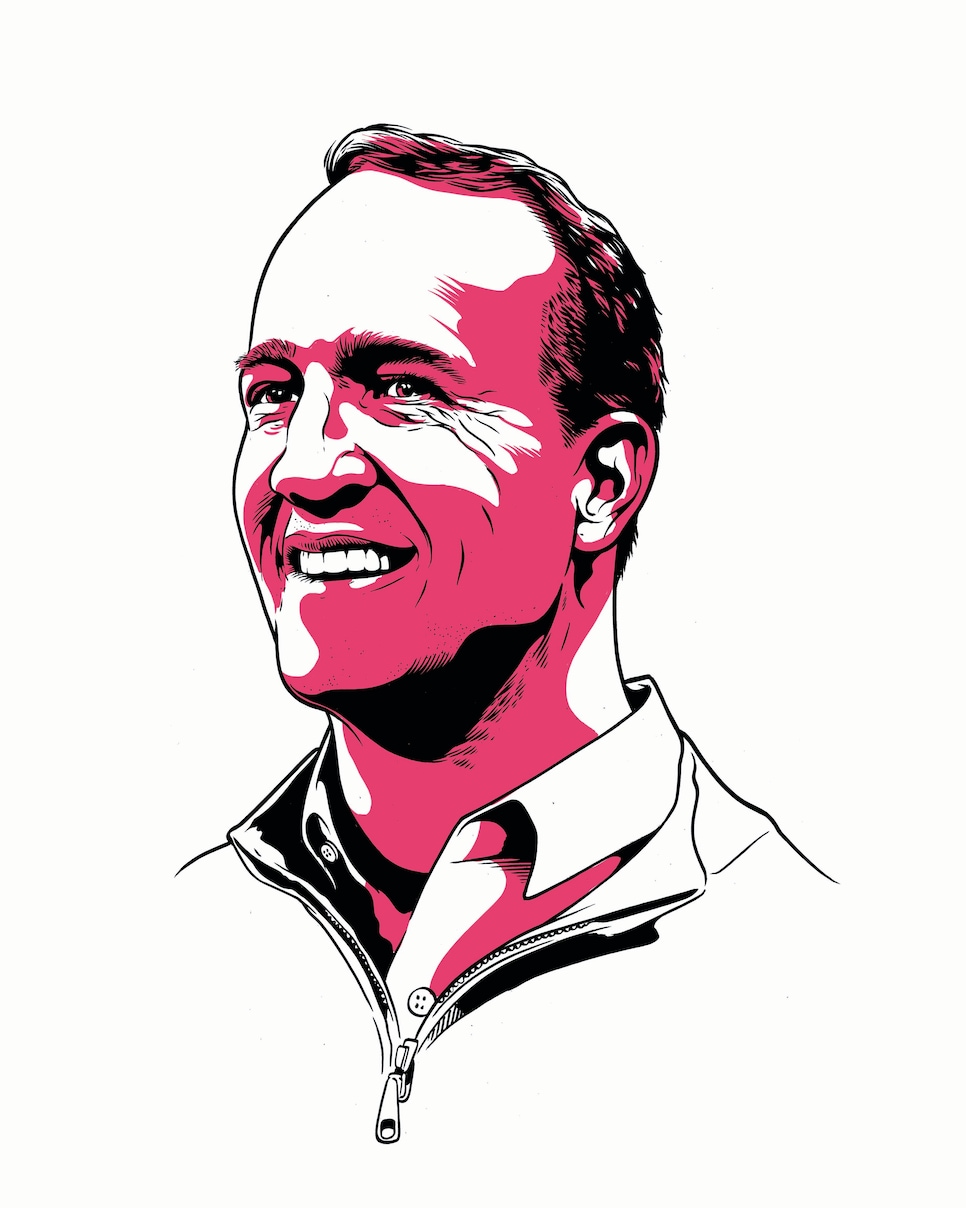 Two of the most famous golfer-athletes, Peyton Manning and Steph Curry, have been two of the most active supporters of Historically Black Colleges and Universities lately.

In September, Manning's Peyback Foundation endowed six scholarships to four HBCUs in Tennessee and his home state of Louisiana. Last year, Curry announced a seven-figure donation to Howard University to fund the relaunch of its golf program, the first time in more than 40 years that the school will have a team. "This is going to go way beyond the game of golf, way beyond Howard," Curry said. "No matter where you come from or what socioeconomic background you had, we all were that kid once upon a time that was just excited about finding out who they were as a person through athletics."

Manning and Curry are fervent golfers and philanthropists. Curry, an NBA star, was a 2015 recipient of Golf Digest's Golfers Who Give Back honor. Former NFL quarterback Manning, an Arnie Award winner in 2016, teamed with Tiger Woods against Mickelson and Tom Brady in the second edition of "The Match" in May. The four players raised $20 million for COVID-19 relief.