Gifts for Golfers
Gifts for Golfers: Last-minute gift ideas that we'd love to receive
*All products featured on Golf Digest are independently selected by our editors. However, when you buy something through our retail links, we may earn an affiliate commission.*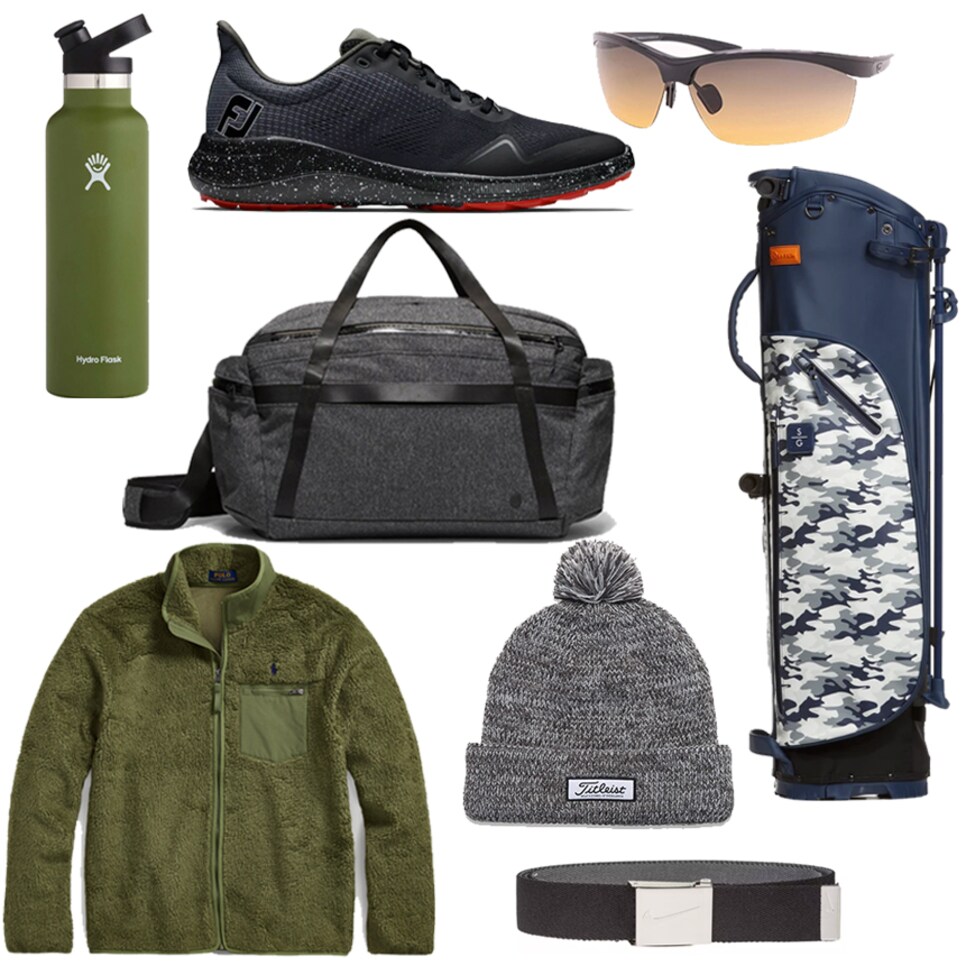 The holiday season always flies by faster than expected. There's just over a week of shopping time left before the holidays are upon us, but there is still time to pick up some last-minute gifts for golfers on your list.
RELATED: Best Holiday Gifts For Golfers 2021
Keep in mind that next week will be the busiest time of the holiday mailing season, with 2.3 billion pieces of mail expected to be delivered. To help you prepare for this, the UPS and other main shipping companies have released their holiday deadlines. The last day for UPS 3-Day Select is Tuesday, Dec. 21 and the last day for 2nd Day Air is Wednesday, Dec. 22. Next Day Air is available until Thursday, Dec. 23rd, but it will cost you. FedEx's last day for Express Saver shipments to be delivered by Christmas is Dec. 21. If you're Amazon-heavy, you can order with standard shipping up until the 19th. It all depends on the products, but Prime members have until Dec. 23 for free two-day shipping.
Now that those dates are firmly in the mind of the most procrastinating of procrastinators, here are our favorite ideas that you can still buy and wrap before the holidays.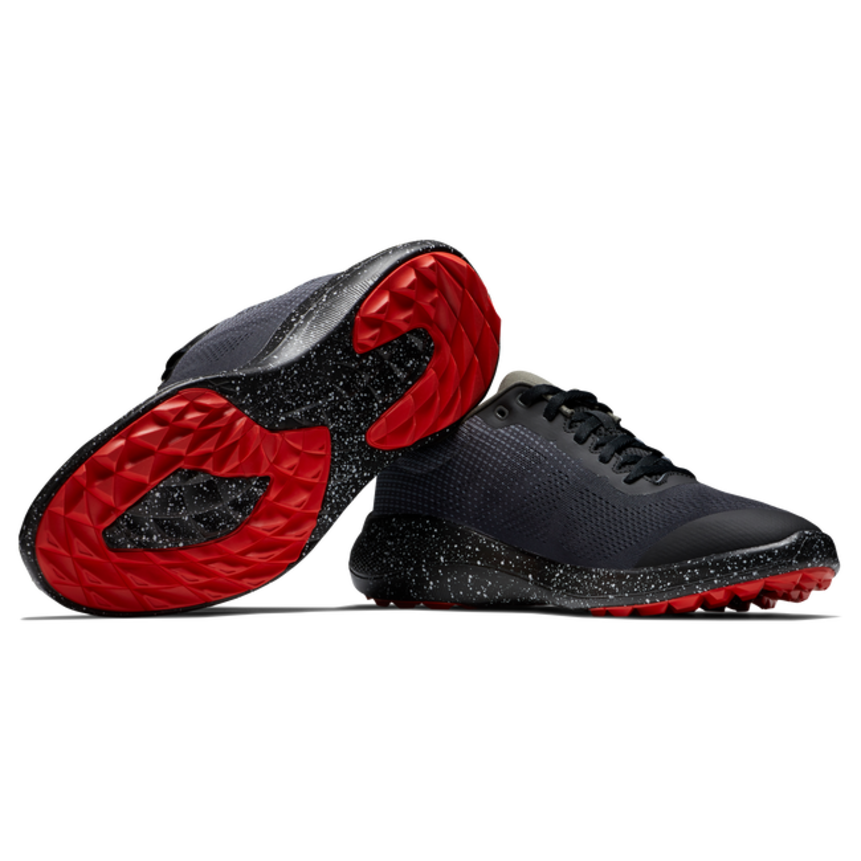 The shipping deadline for custom products, like MyJoys, has passed, but expedited shopping will get regular items delivered before Christmas. A pair of FootJoy Flex golf shoes is a gift any golfer will love and this limited edition design is one they likely haven't seen before.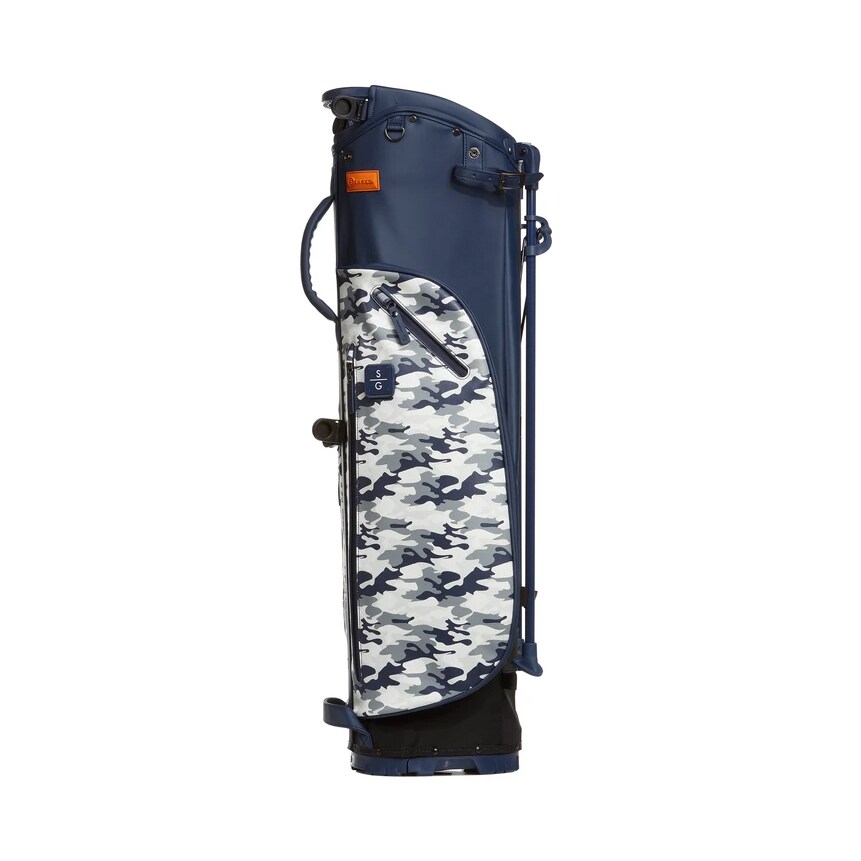 Stitch Golf's overnight shipping option will arrive in time for Christmas. The express 2-day delivery option cutoff is December 17. The SL2 Golf Bag from Stitch is one of those gifts that will make them feel like a kid on Christmas morning opening it up. It's a luxe bag made with durable, water-resistant leather and an ultra-lightweight construction.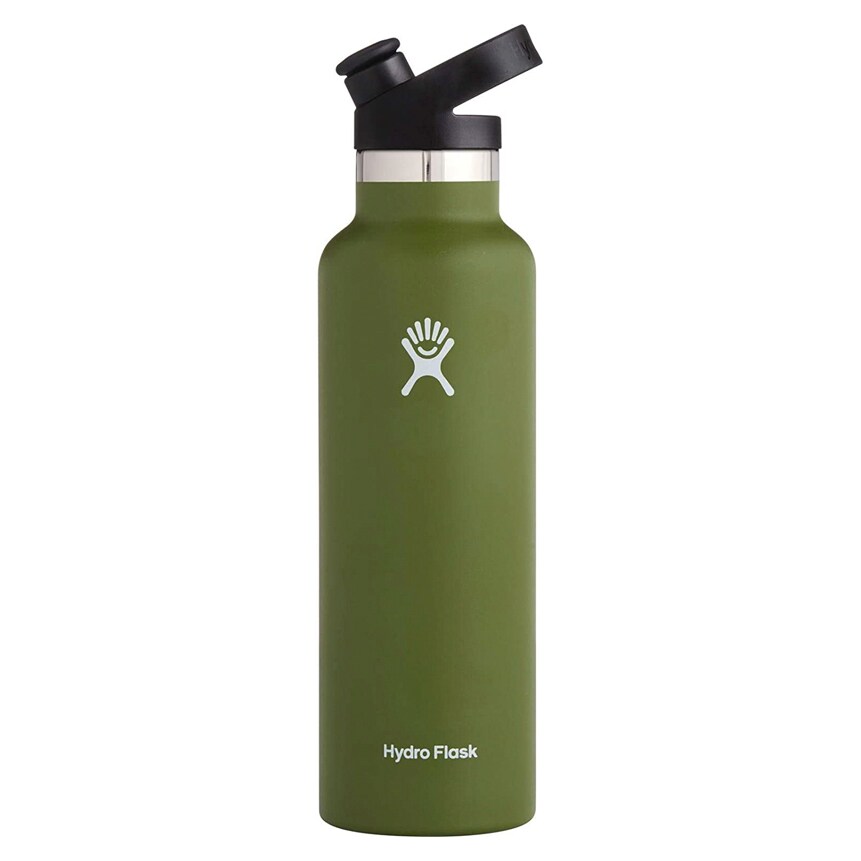 This Hydro Flask water bottle is perfect for everyday use, but it's even better for the golfer you're looking to buy for at the last minute. The sport cap design and slim base make this water bottle practical for on-the-go use and it will easily fit in the drink holder of your golf bag.
RELATED: Best Golf Gifts: The best stocking stuffers of 2021
Numerous Tour pros use this handy putting aid that gives you instant feedback on eye position, face angle, and start line. You'll appreciate its compact size — it's lightweight and will fit in any carry bag.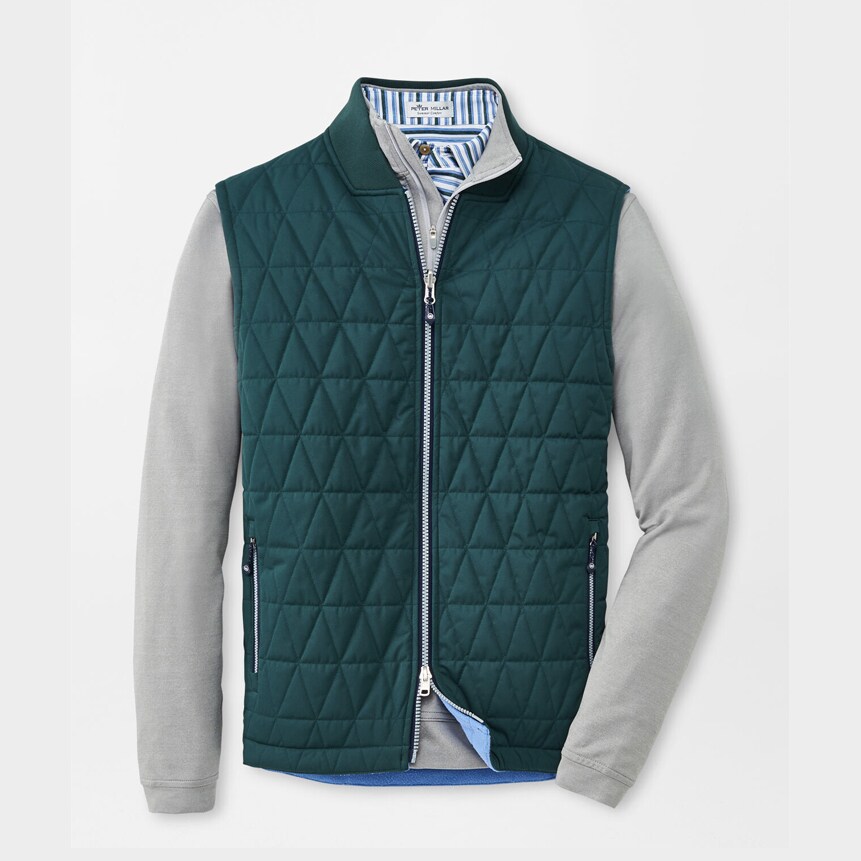 A reversible vest is a golfer's best friend. It'll shine in multiple looks, the fleece side is both soft and warm, while the shell side is made with a wind- and water-resistant quilted fabric to perform well in the elements.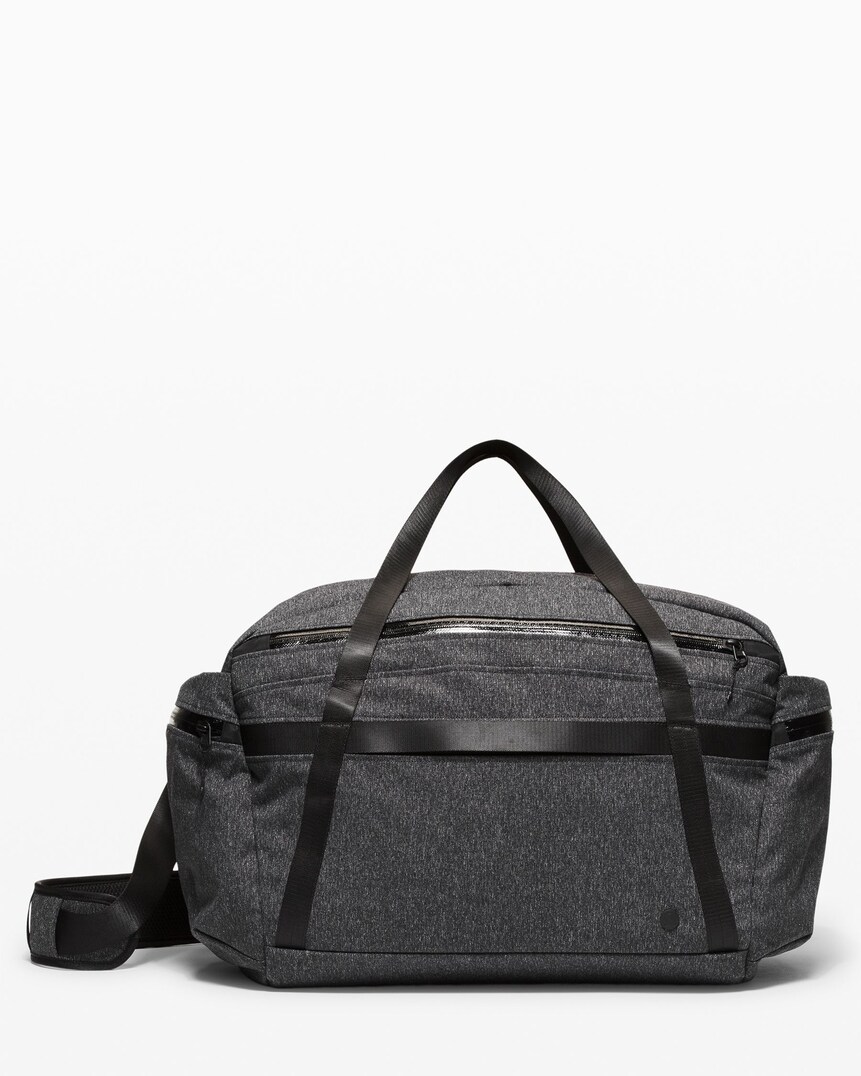 This Lululemon duffle has ample space and several exterior pockets to fit everything you could possibly need for your next golf trip — there's even a 16-inch laptop pocket. The duffle is made of water-resistant materials and will stay in top shape even with a lot of wear.
RELATED: Why these Lululemon shorts are our new favorite for golf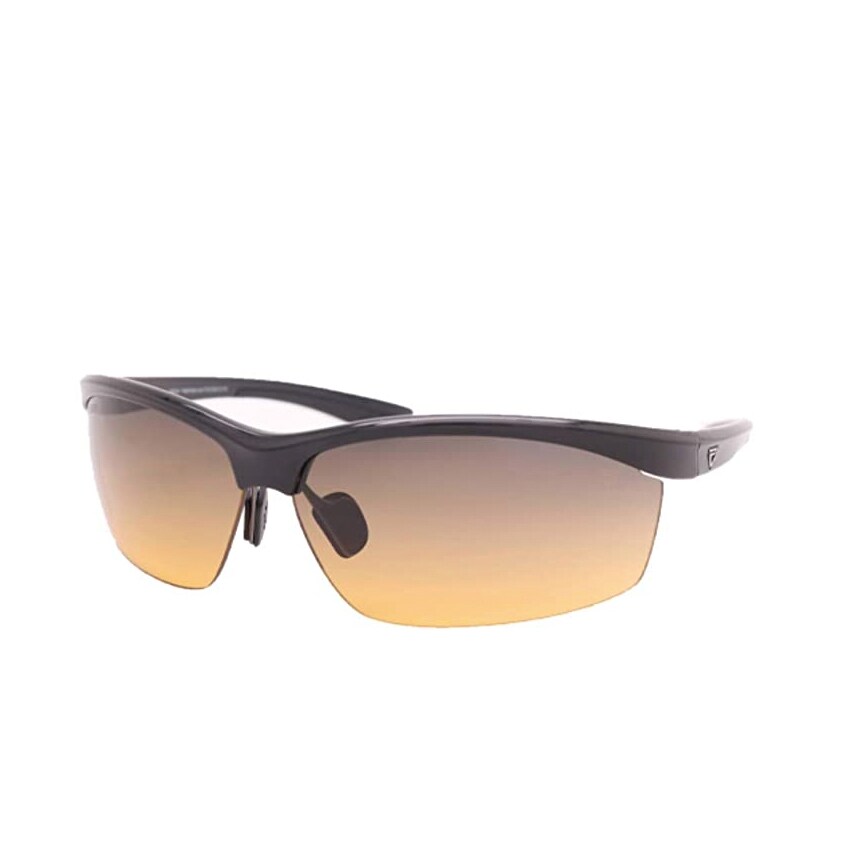 These unisex sunglasses have long-lasting performance technology, making them a perfect pair to wear during long sunny rounds. Lightweight materials and a half-frame design make this pair both comfortable and stylish.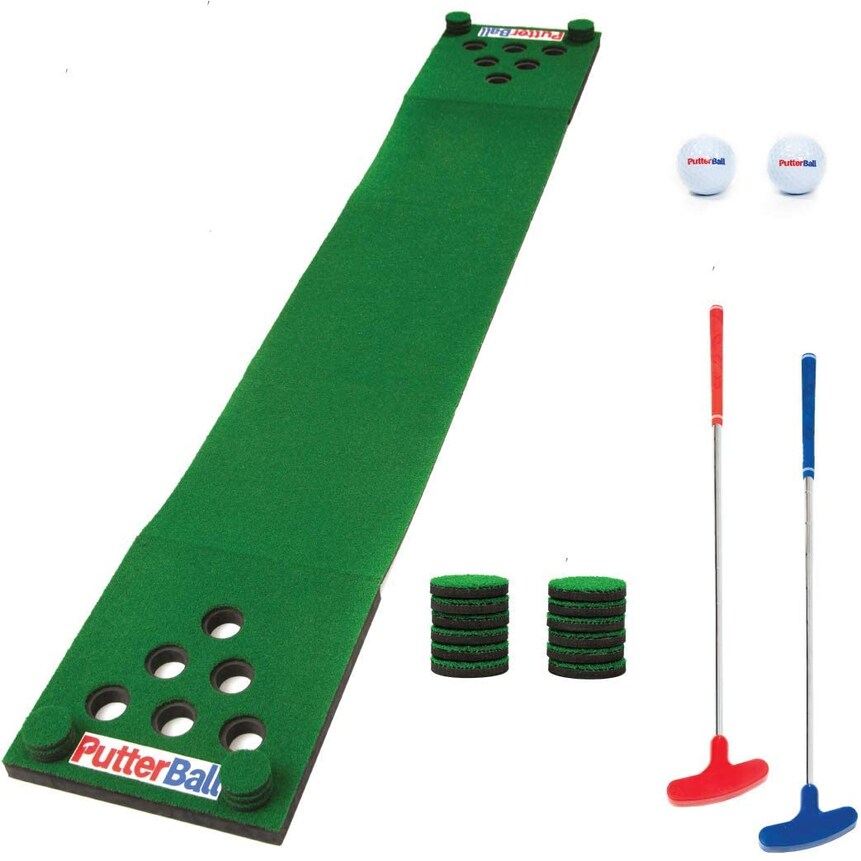 We've seen a couple of golf meets tailgating games hit the market in the past couple years. Putterball is unique for being a casual, putting-specific game that anyone can play. With six holes on each side and turf-hole covers for each, it's just like beer pong: You make a putt, you cover it with turf, and you play until all holes are made. Simple concept that any age or skill level can compete with, and the 12-foot-by-two-foot boards are easy to fold up and transport from a backyard to your car and to a tailgate.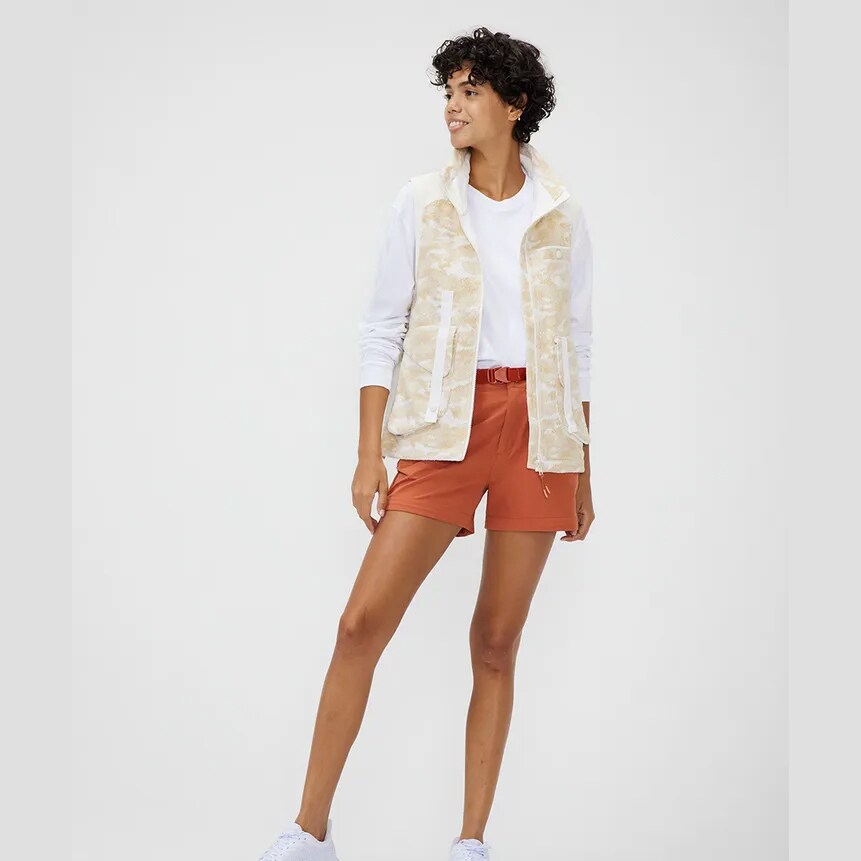 December 20 is the last day to get Outdoor Voices items delivered with 2-day shipping. For overnight shipping, the deadline is December 21. This vest comes in unisex sizing that the golf couple in your life can share (or not). Bungee cinches allow for a customizable fit and it's got a ton of pockets for ample storage.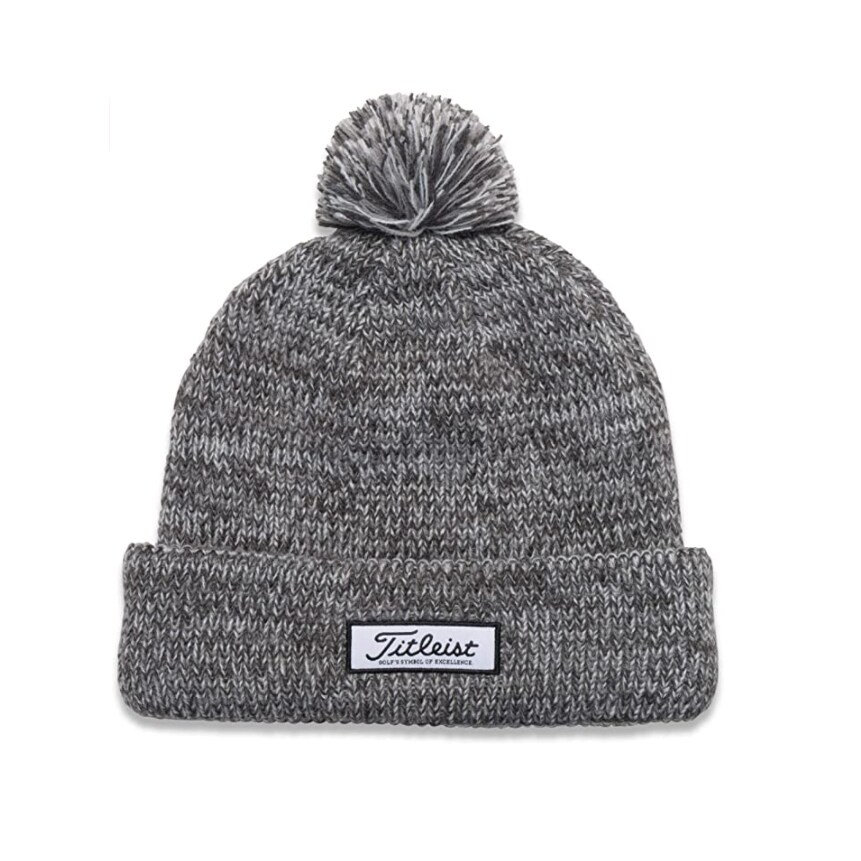 This simple, but warm winter beanie is the perfect gift for a golfer who doesn't let the cold weather stop them from playing. Plus, the hat features a hidden microfleece lining that will keep things extra cozy.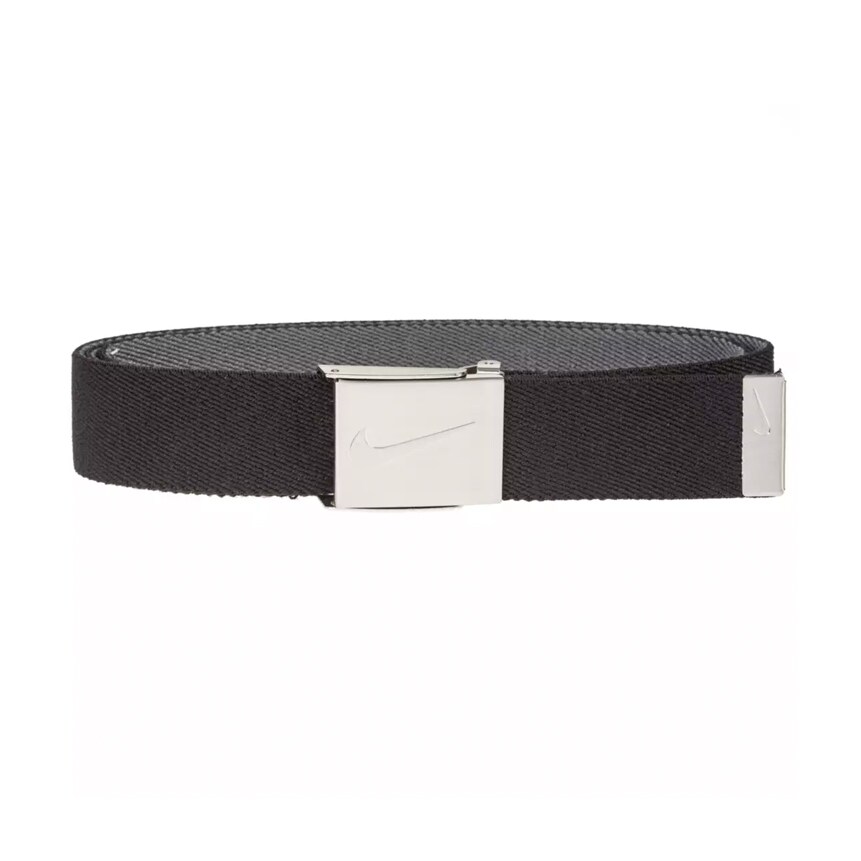 Golf belts are a staple item, but they're often the one thing missing from a new golfer's wardrobe. With reversible sides, this belt can be paired with a variety of golf outfits to encourage them stick to the golden belt rule: always match your belt to your pants, not your shoes.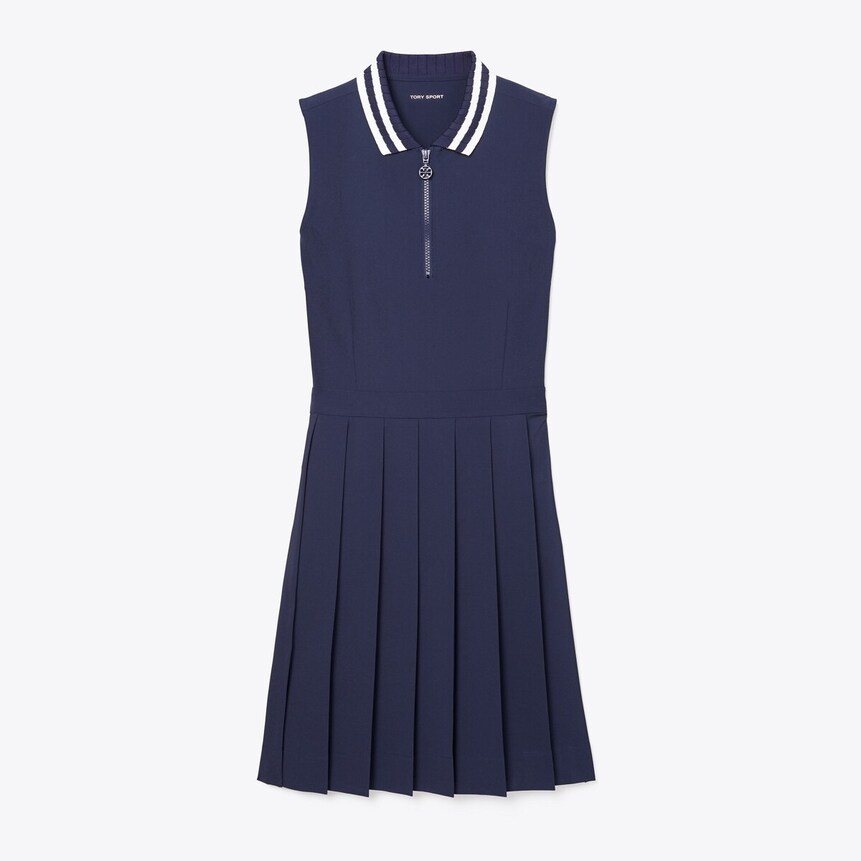 Tory Burch is offering free 2-day shipping with guaranteed delivery by Christmas now through December 20 (2pm ET cutoff). She'll love this pleated golf dress from Tory Sport. It can be layered over a long sleeve on cooler days or worn sleeveless when the temperatures rise. It's a versatile and quality-made golf dress with a super-flattering fit.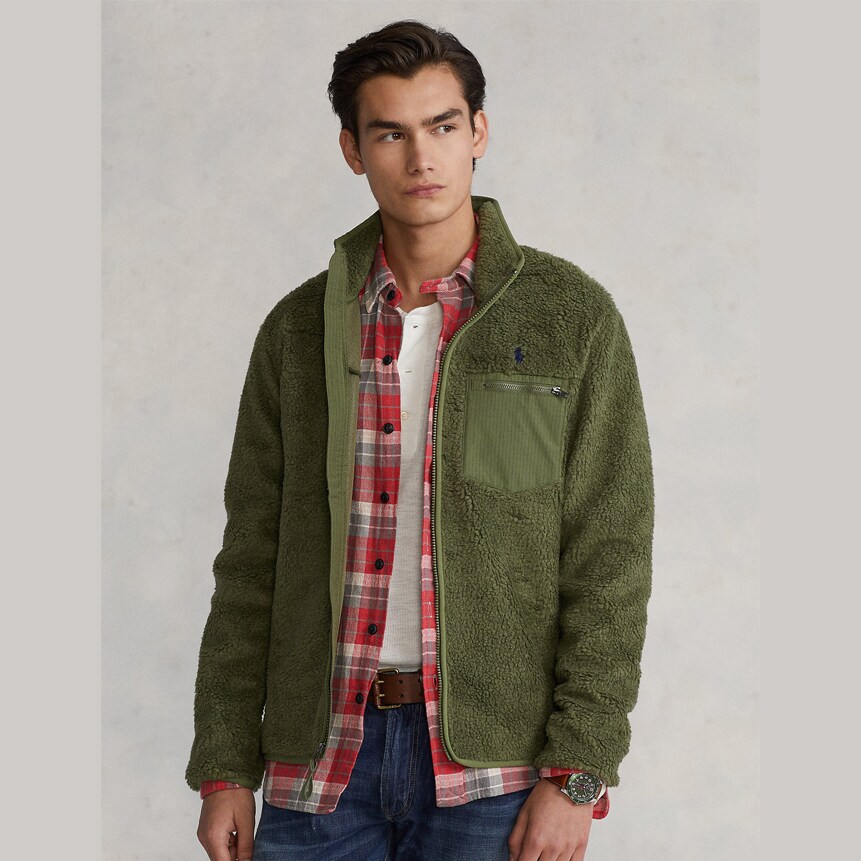 This cozy Ralph Lauren fleece can be worn on and off the golf course, adding style and warmth effortlessly. The jacket's high-pile fleece is built with wind-blocking properties for a great all-weather option to mix up the traditional wind-breaker look.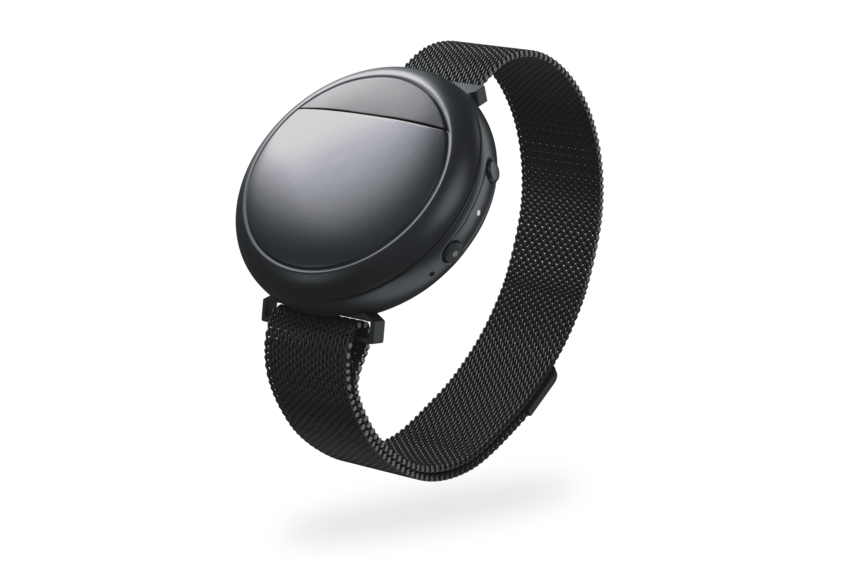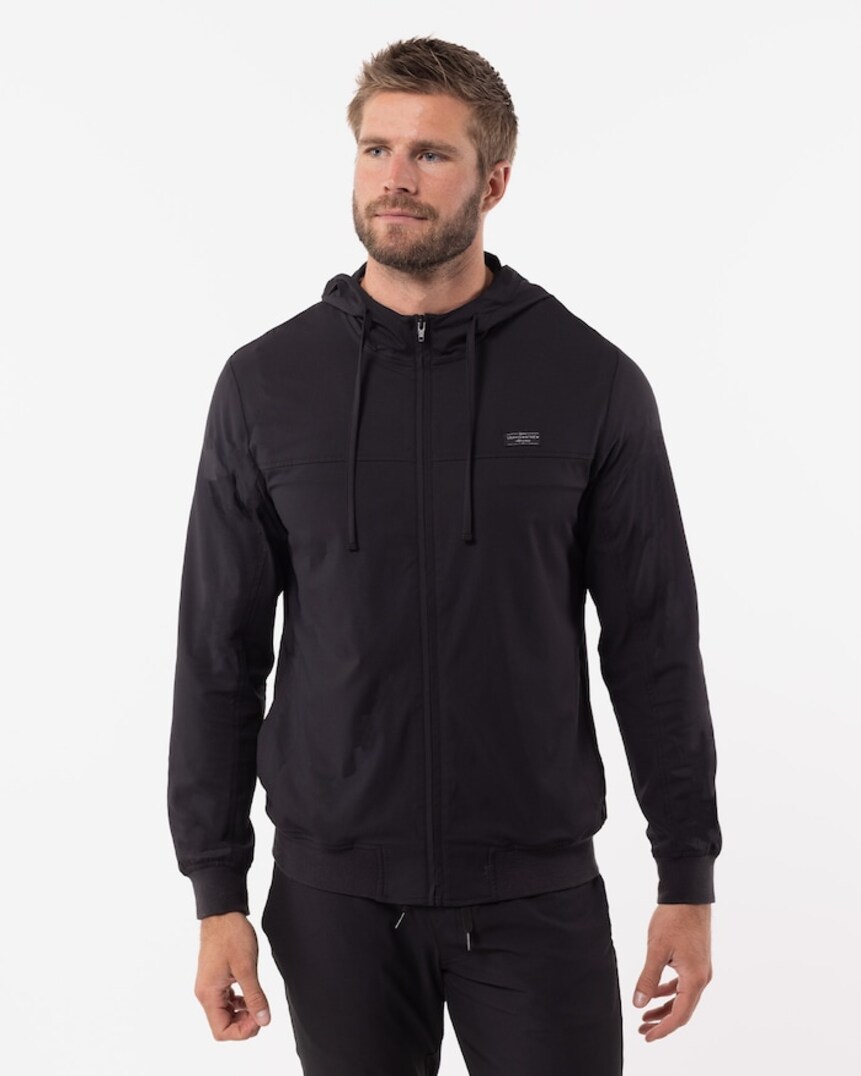 This performance full-zip jacket is durable enough to withstand the elements, in a casual and on-trend hoodie silhouette. It's made with a comfortable four-way stretch fabric and quick-dry technology built in to help regulate body temperature no matter the forecast.
RELATED: Best joggers for golf, according to Golf Digest Editors