News
2017 U.S. Open: Tale of the Tape -- Erin Hills vs. Chambers Bay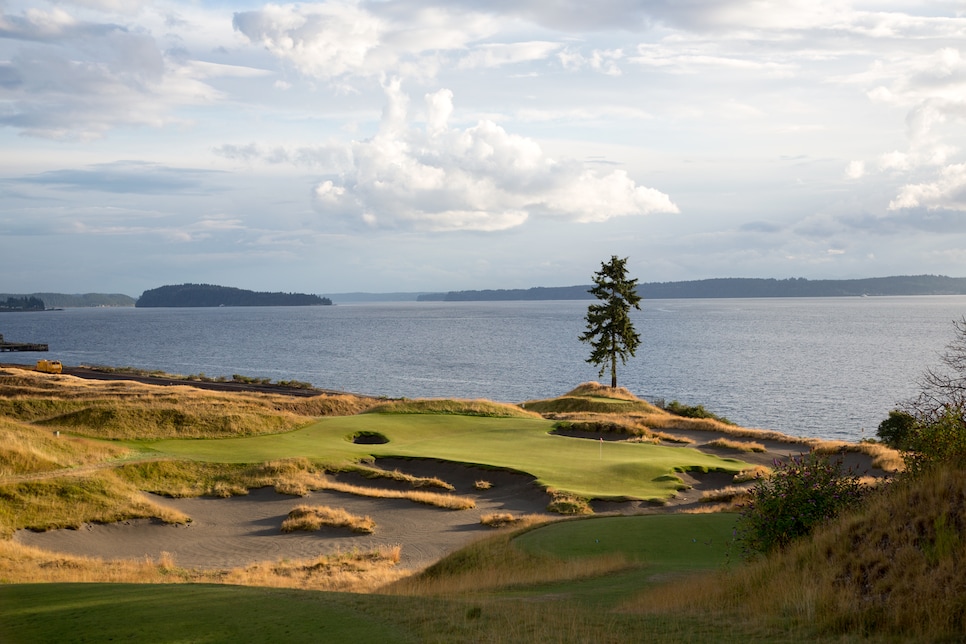 ERIN, Wis. -- In the run-up to this year's U.S. Open, Chambers Bay was often cited as a comparison to Erin Hills. It's a lazy parallel -- their only true shared trait is that no one knew what the hell to expect from the first-time venues. Nevertheless, as many officials will tell you, it's a real one, as Erin Hills had to battle the lingering stigma from the 2015 championship at the Washington venue.
Which got us thinking: How do the two courses stack up? Here's our tale of the tape -- Erin Hills vs. Chambers Bay.
Chambers Bay used to be, in chronological order, a paper mill, a major industrial center, multiple lumber companies, a railroad center, a sand and gravel mine, a bus barn, a regional wastewater treatment plant, a preservation and recreational area. Erin Hills used to be a...farm. As a Midwestern boy, the latter calls my heart, but as a nonpartisan judge, there's no contest.
This is tough, as the Erin Hills' course tour is an aesthetic gem. In that same tone, it's hard to top the aerial view of Chambers Bay hugging the Puget Sound. Perplexed, we asked four others their take on the matter, and it was split down the middle. Consider this a win for both.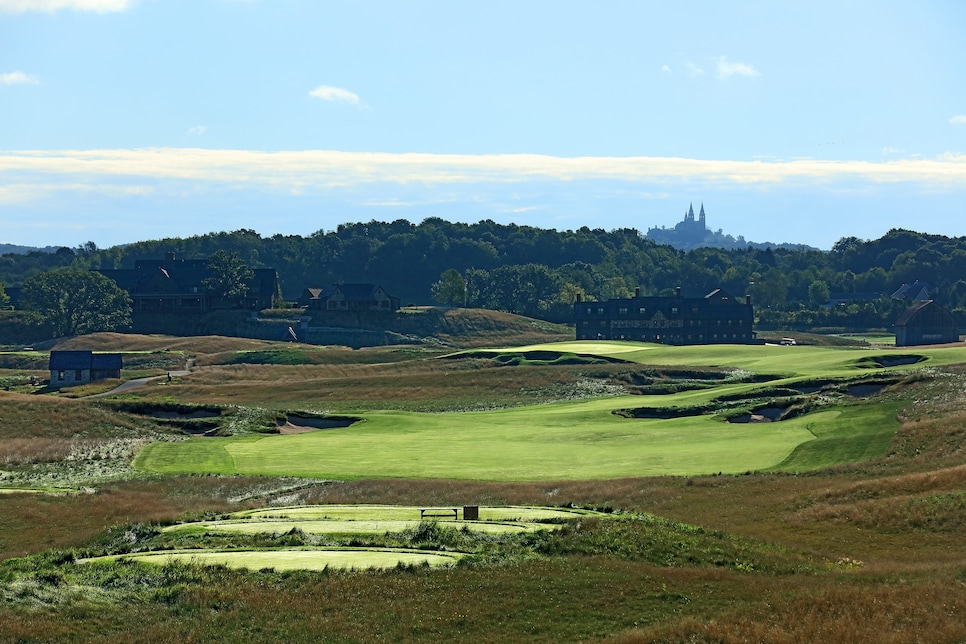 Sorry for the self-promotion, but it's an open-and-shut case: Erin Hills ranks ninth in the latest Golf Digest: Top 100 Public Courses list, while Chambers Bay comes in 24th.
Defining U.S. Open Features
Thanks to Kevin Na's video, Erin Hills' fescue would seemingly be the choice. However, it's the strategic bunkering of the Wisconsin venue that makes it stand above the fray, creating a fair -- but extremely penal -- set-up. Chambers Bay's greens were known for their "putting on broccoli" nature, and it's changing par 18th hole did it no favors, either.
Chambers Bay has been called a poor man's Bandon Dunes, while Steve Stricker's assessment of Erin Hills draws hints of one of the game's best. "A lot of the holes remind me of Shinnecock," Stricker told the Milwaukee Journal-Sentinel. "Some holes just have that U.S. Open look. It's like nothing I've ever seen in our state."
Might be a tad hyperbolic, but who are we to question Wisconsin's finest?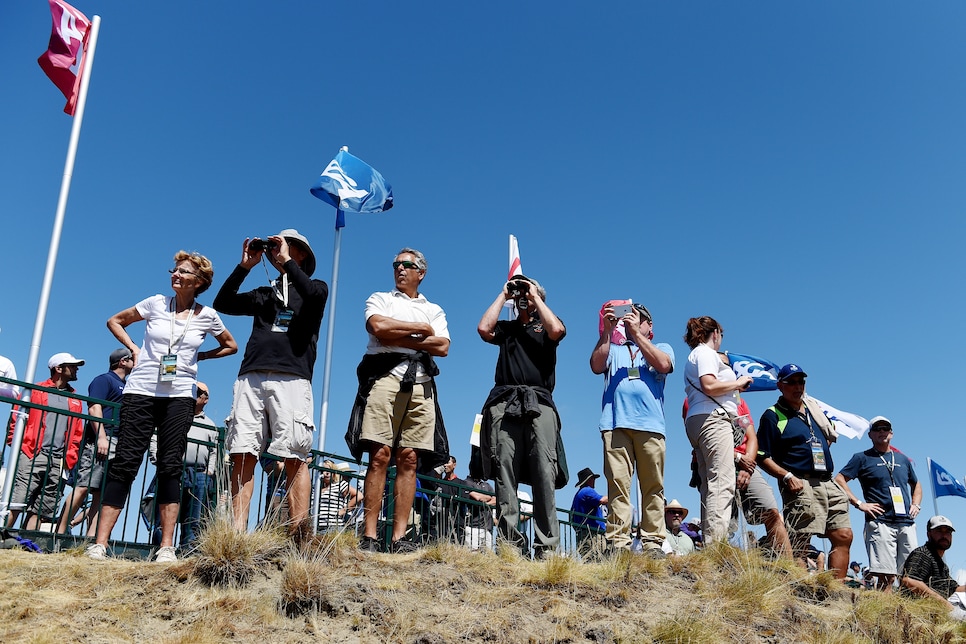 The mounding at Chambers Bay was a disaster for fans, the accessibility so limited that it was a struggle to find a good view of the proceedings. Though Erin Hills is harsh terrain outside the ropes, there are plenty of vantage points throughout the property.
Type in "Players react to Chambers Bay greens" to Google. Or just trust us. Moving on.
This is a bit unfair; the USGA baked Chambers Bay to a crisp. Luckily, the same cannot be said for Erin Hills. But we're tossing this one out, as it was out of Chambers Bay's hands.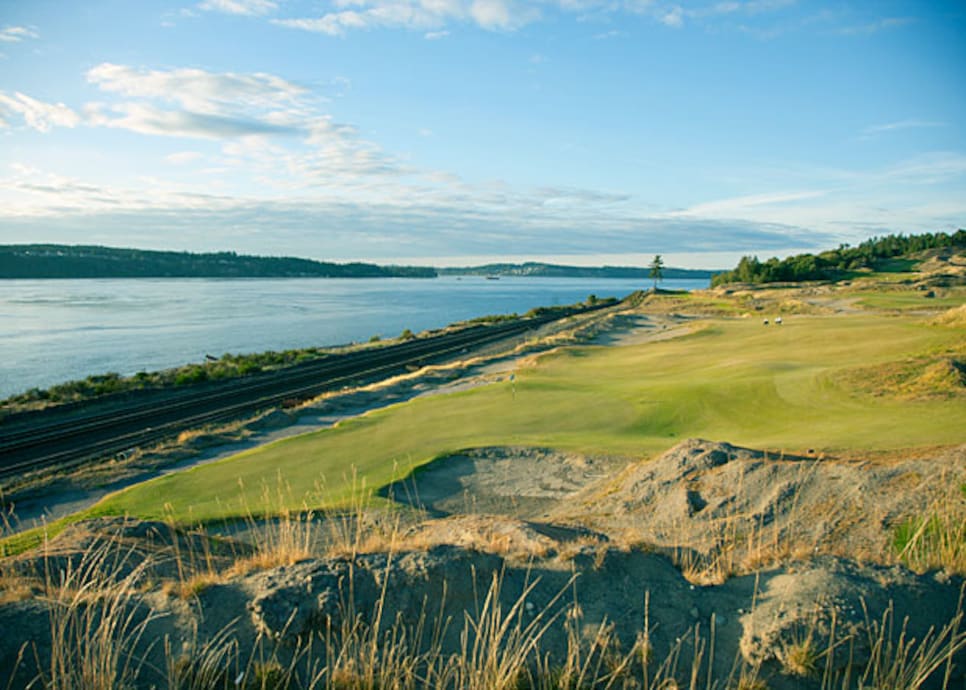 I love Wisconsinites. They think beer, cheese and brats are part of a balanced breakfast. Moreover, Milwaukee, which sits just down the road, is one of our country's more underrated cities for entertainment. Keeping that in mind, it's hard to top the bucolic, serene nature of the Puget Sound.
Chances USGA Will Be Back
The organization has mentioned Chambers Bay has a chance to return to the Open rota. As one outside the conversation, it's the same chance that I have of playing for the Golden State Warriors next season. Still early in the week at Erin Hills, but don't be surprised if a U.S. Open -- or at least, the Amateur -- returns in 12-14 years.
And the winner is...Erin Hills. Sorry, Chambers Bay, but you're only given one chance to shine, and, comparatively, Erin Hills has seized its moment.