News
2017 British Open: The winners & losers from Day 1 at Royal Birkdale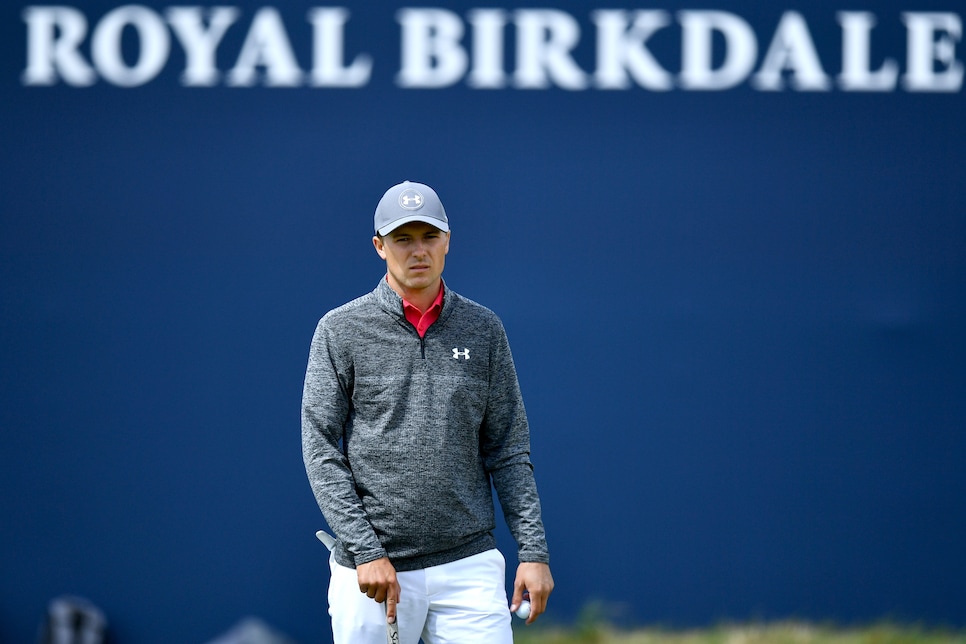 Judging by the wet and cold that accompanied Thursday's opening tee shots, it appeared red numbers were going to be rare in Round 1 at the Open Championship. Instead, the weather retired earlier than expected, setting off a storm of fireworks. Not to say everyone took advantage of these conditions; as you'll see, Birkdale claimed its share of victims on Day 1. Here are the winners and losers from Thursday at the 2017 Open Championship.
Spieth, who entered Thursday as tournament co-favorite, validated the hype with a bogey-free 65. Despite finding the fairway just five times, Spieth hit 15-of-18 greens, and his dormant putter finally woke up. If the flat stick remains formidable, it could be a long weekend for the rest of the field.
A lot of people hopped on the Fleetwood Express this week, and with good reason. The hometown boy had posted four top-10 finishes heading into Southport, including a T-4 at the U.S. Open and win at the Open de France. Alas, that train crashed into the Irish Sea, as Fleetwood came out on the business end of a Birkdale beatdown to the tune of a six-over 76. The Englishman has work to do just to make the weekend.
Kuch is making our Mike Stachura look like a savant. The 39-year-old toured the front in 29 strokes, and though the birdie barrage came to a halt on the back -- he had disappointing pars on both of Birkdale's 5s -- Kuch still turned in a bogey-free 65 to tie Spieth and Brooks Koepka for the lead. Kuchar has just one top 10 in his Open career, and his game has historically not done well in the type of iffy weather that's predicted for Friday. Nevertheless, for a guy infamous for his backdoor finishes, Kuchar's out in front after Day 1.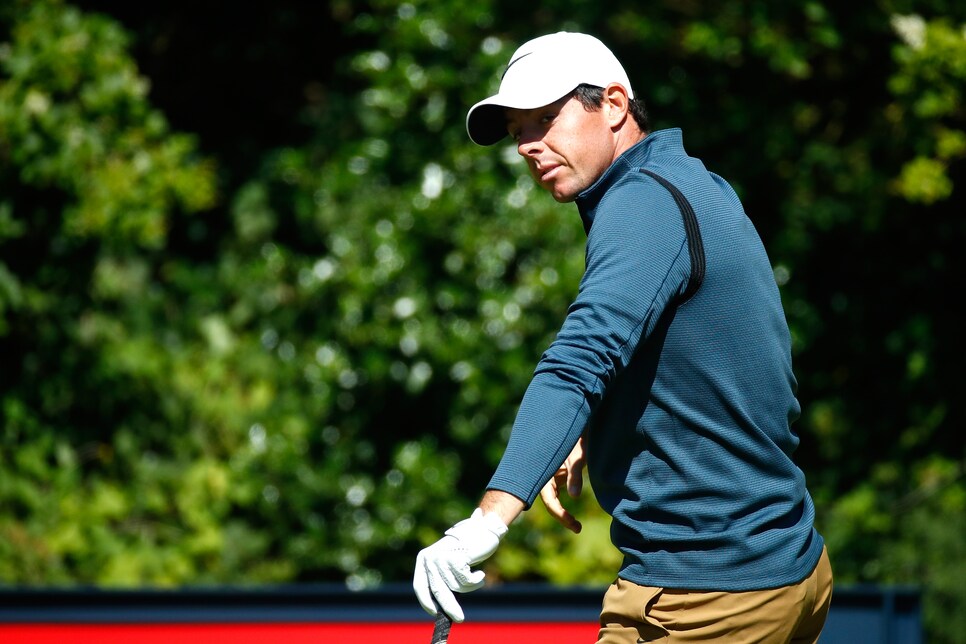 Loser: Rory McIlroy's front nine
Upon finding out his 20-to-1 odds for the week, McIlroy asserted it was a good time to back him. Perhaps he meant "back off." The 2014 Open winner bogeyed five of his first six holes and quickly fell off the broadcast. It appeared McIlroy was heading for his fourth missed cut in five events...
Winner: McIlroy's back nine
...Until he slapped together four birdies in his final eight holes, finishing with a serviceable one-over 71. The six-shot deficit isn't as much as an issue as the amount of players ahead. Nevertheless, after looking utterly lost on the first six holes, McIlroy remains in the claret jug conversation heading into Friday.
So much for rust. Playing for the first time since his U.S. Open victory, Koepka made an eagle and four birdies on his final 11 holes for a five-under 65. Better yet, Koepka proved he's more than just a power player, making only one bogey on the day despite hitting just half of Birkdale's greens. If he can get his irons working -- an issue that's plagued him everywhere but Erin Hills this year -- watch out.
If you're going to wear something like this...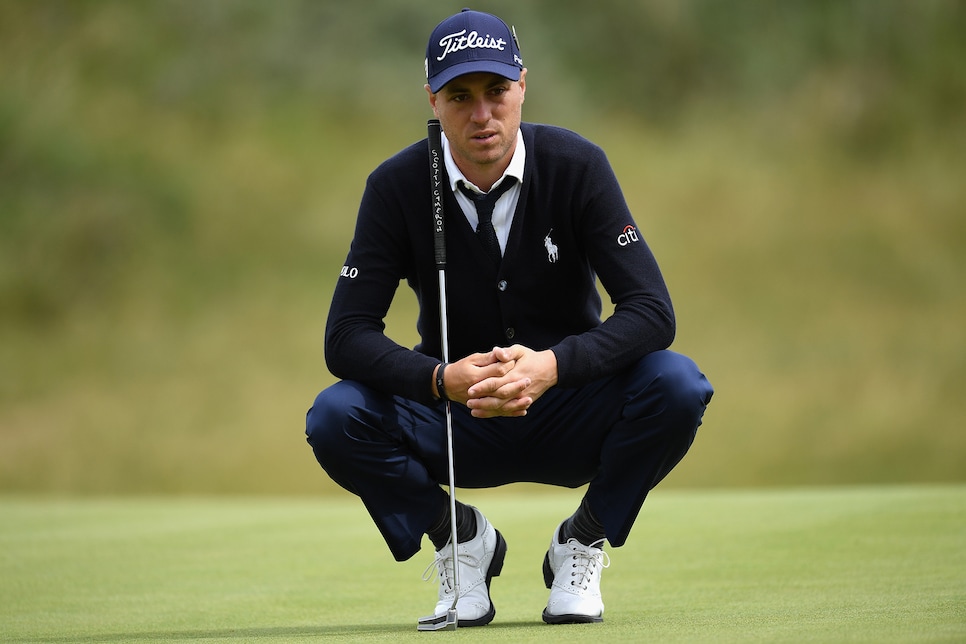 ...you better have the game to back it up. Thomas certainly did, carding three birdies and an eagle for a three-under 67. Though Thomas struggled on Sunday at the U.S. Open, he received the vital experience of contending on one of golf's brightest stages. Should Thomas find himself in a similar position at Birkdale, envision him making the most of the opportunity.
Garcia entered with four top 10s in his past six Opens. Unfortunately for the Masters champ (that still seems weird to say, doesn't it?), he didn't experience such fortune on Thursday, finishing with a forgettable 73. He's not out of the mix yet, but there's zero room for error on Friday.
Oosthuizen has a reputation as a strong Open player, but the bark doesn't match the bite. Outside of St. Andrews (where he has a win and runner-up), he's missed the cut or withdrawn five times in eight starts, with just one top 20. That resume won't improve his year, as Shrek stumbled in with one of the worst rounds of the day (78).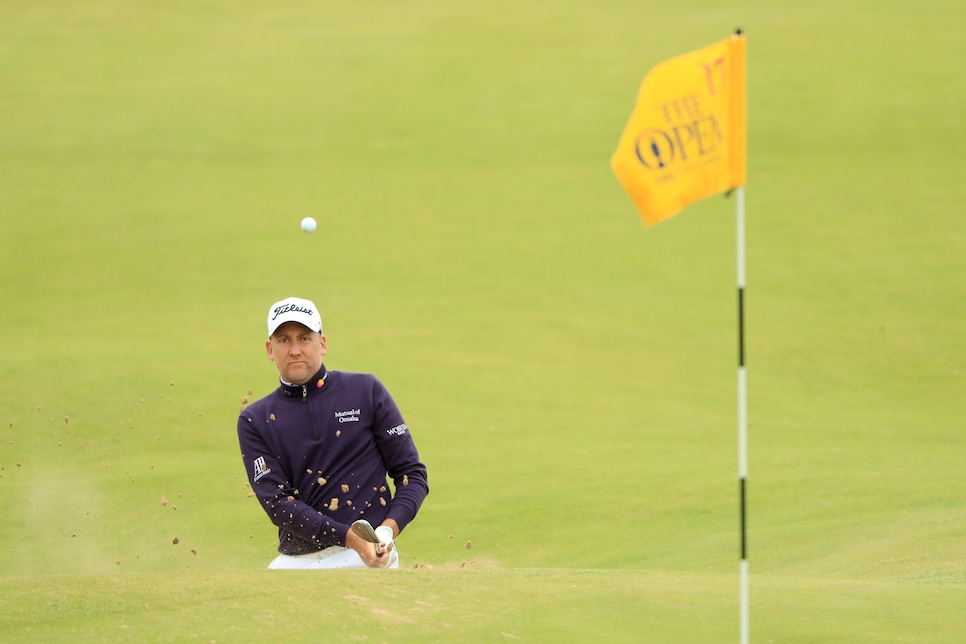 Earning an Open invite via qualifier, Poulter turned back the clock Thursday morning, his three-under 67 etching his name on the early board. Poulter finished runner-up at Royal Birkdale in 2008, and certainly has the iron game (sixth in strokes gained: approach) to make his mark at this venue. The Open has been dominated by old timers. Can Poulter become the latest geriatric to hoist the claret jug?
With seven top 25s in his last nine starts -- including an impressive display at Erin Hills -- the pieces seemed to be coming together for Reed. So much for that: the Ryder Cup hero struggled to find the fairway throughout his round, unable to attack Birkdale's relatively friendly pins. Unless a remarkable turnaround takes place, this will be the 15th consecutive major where Reed fails to post a top 10, stunning for a player of his pedigree.
Casey, who turns 40 on Friday, celebrated his birthday in style with a first-round 66. Though he hasn't found the winner's circle since 2014, the Englishman's been remarkably consistent the past 10 months. After his round, Casey said Birkdale "may be the best links course in the world." Dude is clearly comfortable in the Southport confines (he finished T-7 at the 2008 Open), a mindset that will be advantageous once the weather begins to wreak havoc.
It's not his 81 we have issue with; after all, the guy is 60 years old. However, the former Birkdale champ was selected to hit the first tee shot of the 2017 Open Championship, and, well, let's just say his drive won't make the tournament's highlight reel. That bad boy sailed -- and we underline sailed -- out-of-bounds. His third discovered a fairway bunker, finishing near the deep face. The final damage: a quadruple bogey-8.