GOLF DIGEST PRESENTS EVERYTHING YOU NEED TO KNOW ABOUT MYRTLE BEACH. PLUS, THE FIVE FINALISTS FOR THE 2010 GOLF DIGEST U.S. OPEN CHALLENGE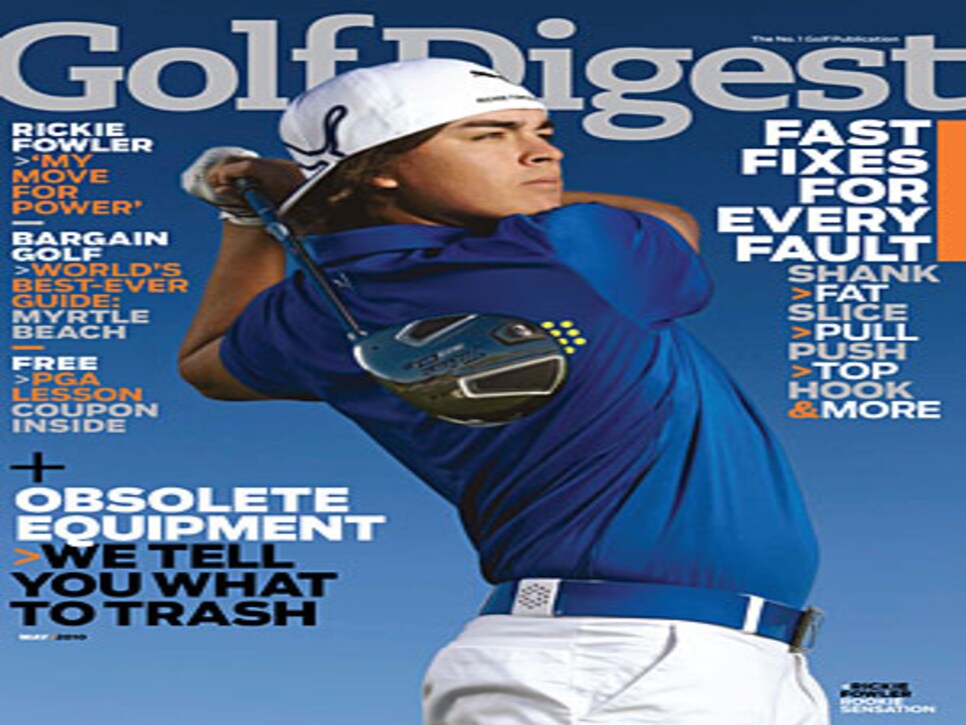 HOW TO MYRTLE BEACH (page 114)
Is there any place more devoted to a golfer's fantasies than Myrtle Beach? In this month's issue, we devote 17 pages to give you everything you need to plan the greatest, most memorable buddies golf trip ever:
The Inside Story — Nobody knows Myrtle better than the groups that return every year. Golf Digest senior editors Pete Finch and Matt Ginella joined up with five of these annual outings to get first–hand information on what makes for an outstanding trip.
Bonus reporting: get the inside scoop on how to avoid Myrtle Beach's Grand Strand Regional Hospital emergency room from the head ER doctor. And take Pete Finch's seven tips for a smooth taxi ride after the 19th hole.
Beyond Golf — Myrtle isn't all golf. Find out about the area's best steaks, hotels, live music spots and much more.
Myrtle's 60 Favorites — In honor of our 60th Anniversary, we polled the Golf Digest Course Ranking Panel of more than 900 raters to find out which of the Grand Strand's 60 courses should be on your buddies–trip itinerary.
PICK ONE FOR PEBBLE (page 106)
We narrowed thousands of entries down to five average American golfers. Which one deserves to play the U.S. Open setup at Pebble Beach with celebrities is up to you. Visit www.gdopencontest.com to cast your vote.
SEAN O'HAIR. AT PEACE (page 138)
By all rights, Sean O'Hair, a victim of parental domination and burnout, should be out of golf or at best struggling on its fringes. Yet, he has succeeded on Tour. Golf Digest senior writer Jaime Diaz uncovers how the 27–year–old Texan ended up in this position.
Are you playing with clubs that are obsolete? If so, we have the complete guide to trading in your old stuff for the latest technology.