GOLF DIGEST PRESENTS THE 2010 MASTERS PREVIEW. PLUS, JAIME DIAZ ON TIGER WOODS, PART II.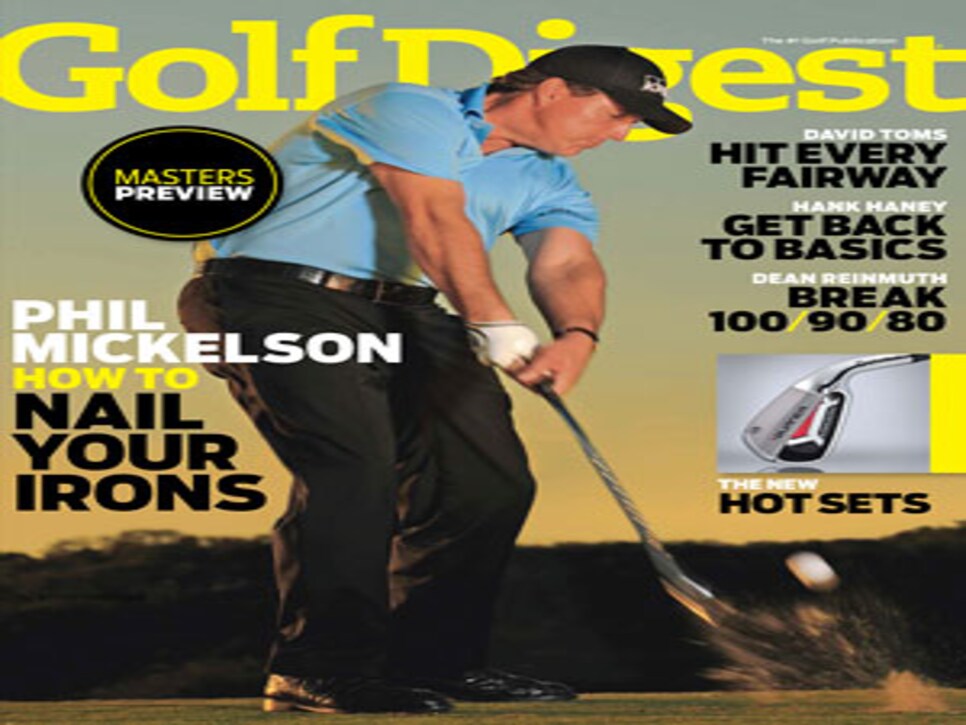 MASTERS PREVIEW (page 142)
The 2010 Masters Preview is full of facts and features to get you ready for the first major of the season. Highlights from the issue include:
Online Survey — From wearing a Speedo in return for free badges to new feelings about Tiger's legacy at Augusta, we seek out our readers' opinions in advance of this year's Masters.
First Impressions — Golf Digest has a long history of inviting top writers, photographers and artists to share their insights after experiencing The Masters. This year, images from the 2009 Masters that were taken by acclaimed photographer Larry Fink are paired with readers' memories of their first trip to Augusta National.
How Tough is Augusta — Twenty years after going undercover to rate the course, Golf Digest contributing editor and "Pope of Slope" Dean Knuth does it again.
Showtime for Phil — Four years after his last major win, and quickly approaching 40 years old, Mickelson knows his moment is now.
Jack and Arnold — As the two longtime competitors prepare to serve as honorary starters, Golf Digest writer–at–large Dan Jenkins imagines how their conversation on the topic may have gone.
EYE OF THE STORM (page 130)
In Jaime Diaz's second piece on Tiger, he explains how Woods has struggled to regain control of his life, and his golf. For Woods, moving on will ultimately mean finding a way to forgive himself.
EVERYBODY LOVES ERNIE (page 120)
With all of the success Ernie Els has had over his career, the past few years have been unusually difficult for The Big Easy. Rich Lerner sits down with the three-time major winner to get the scoop.
HOT LIST: GLOVES (page 91)
This year's hottest clubs have already been revealed; now, it's time to see what our Hot List judges think about the top gloves on the market.