If you're reading this, chances are you also saw the announcement in the April issue of Golf Digest that I'm going to enter U.S. Open Qualifying. Hold your laughter, please. As for my progress towards this nearly (but not utterly) impossible goal, you can visit this site for updates through May when I play in Local Qualifying. And hey you never know, maybe through June 18th when I'm blogging with insider analysis and excuses after my first round at Bethpage Black.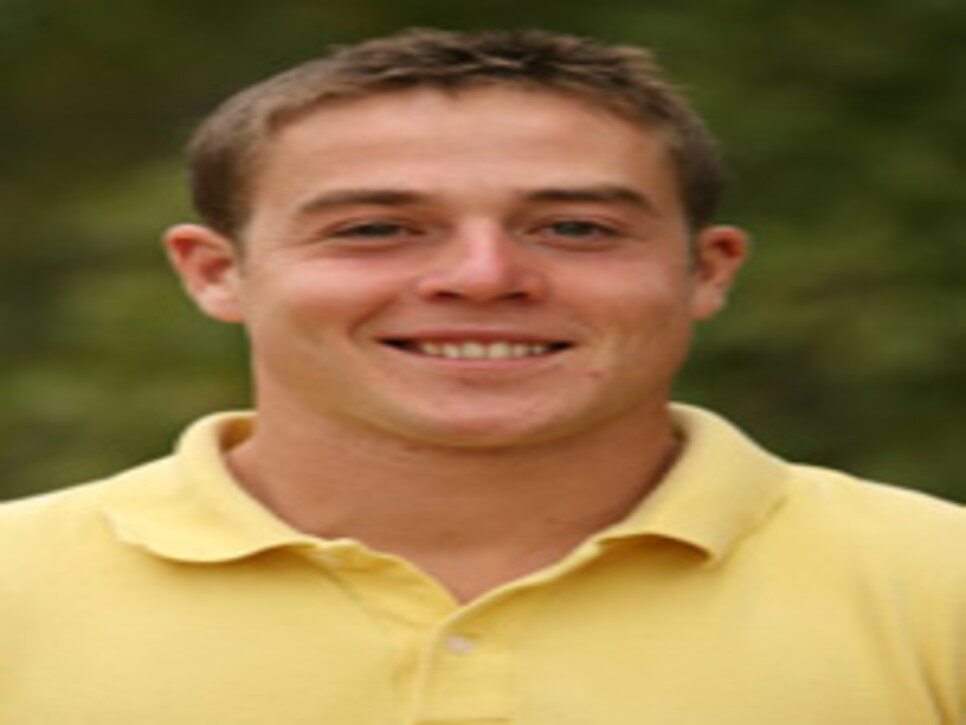 I haven't worked out the details of a training plan yet, but I imagine it will involve some warm-up tournaments, some lessons, a few trips to the gym, and if things get bad, a visit with a sports psychologist, hypnotist or even an acupuncturist. I'll wait and see how I'm hitting it the closer the qualifying date comes. As for now, I've got to wait until the snow melts.
Because it's still winter in my hometown of Stamford, Conn., there's not much to report. Though golf balls were hit this weekend, I say proudly. And not at a heated range. I don't like hitting off mats and I suspect the plastic rocks at the facility near me haven't had any dimples since Furyk won at Olympia Fields. It's impossible to get a true sense of trajectory with rubbish balls, and I don't want to start the season off with improper feedback. So I took my snow shovel, 52-wedge, and shag bag of three-piece urethane balls to the park.
Cummings Park is just a skip away from my apartment. There's an elevated knoll that descends about 130 yards to a flat area bordered by trees -- a gem of a short par 3. Though in the summer this space gets a lot of soccer play so I have to turn and fire over the corner fence of the tennis courts. I haven't hit anybody yet -- my gap wedge doesn't get too far away from me -- but if I ever do you might not hear from me again. The crowd that frequents this particular park can be pretty rough. Think covert handshakes around the basketball courts.
Of course with an eight-inch blanket of snow, Cummings was isolated. There was a lone overturned garbage bin in the middle of the flat area, and so after I shoveled myself a teeing area I took aim at it.
After a few rounds of this; hitting down the knoll at the bin, retrieving most of the balls by locating disruptions in the snow surface, and marching back up the knoll to hit again, a young couple, arm in arm, and their dog, came strolling along. I waited as they crossed into and out of my line of aim. Then I hit. The ball entered the snow noiselessly about twenty feet short and right of the bin. Perhaps just noticing me, the couple stopped in their tracks and turned to watch, no doubt curious about this crazy guy in a ski hat swinging a golf club. I hit again. This one I pulled about fifteen feet left, bin-high. I don't know if they were able to follow the flight of the ball in the overcast sky, but they stayed to watch another swing. I hit again.
Caught it a few grooves down and the ball came off low and hot and dead straight. Not skulled, but quite thin. My stomach sank. At this moment I saw the dog had scampered back and was now twenty yards behind the bin. I held my pose, gritting my teeth.
Bang! The ball hit the bin, shaking and rattling it with a hollow noise. The guy grinned up the knoll at me as his girlfriend applauded.
It was a bad strike but it worked out great. Exactly the kind of breaks a guy like me will need to qualify for the Open. Hopefully they continue.