News
Hurst One Better Than Lorena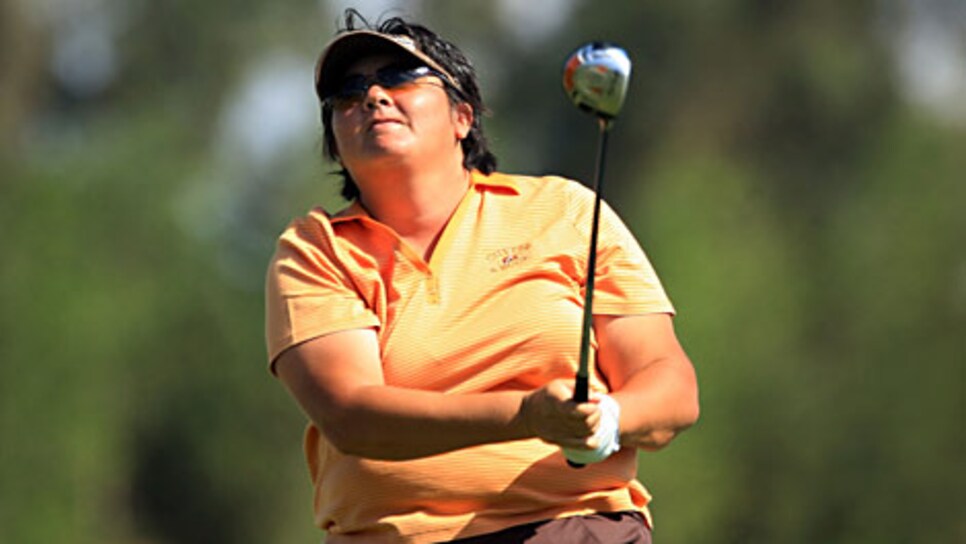 The Mastercard Classic win is Hurst's sixth career LPGA victory and marks her as contender at the upcoming Kraft-Nabisco Championship.
HUIXQUILUCAN, Mexico (AP) -- Pat Hurst shot a 4-under 68 Sunday to beat top-ranked Lorena Ochoa and Yani Tseng by one stroke at the Mastercard Classic.
Hurst sank a long putt on the 18th green at the tough BosqueReal Country Club to finish at 10-under 206. Top-ranked Ochoa (69) had three bogeys and six birdies, and Tseng (70) had three bogeys and five birdies.
Hurst won $195,000 for her first victory since the Safeway Classic in 2006.
"The 17th and 18th coming in was very exciting," she said. "I just tried not to get ahead of myself out there, and we made it happen."
Tseng had led until the last hole.
"I just feel really sad," she said, wiping away tears. "I just don't know what to say."
Ochoa also was disappointed, saying she had a "complicated day" and that her frustration at not being able to beat the course got the best of her.
The steep course outside Mexico City has always been tough for Ochoa. She has yet to win the Mastercard Classic in five attempts. Last year, she opened with a 4-over 76 -- her worst score in nearly a year -- and ended up tying for eighth.
But Ochoa's fans were convinced this year would be different. They packed the sun-drenched hillsides to watch the Mexican play. And as she walked onto the 18th green, chants of "Mexico!" and "Lorena!" filled the scrubby valleys.
Some of Ochoa's most enthusiastic fans are preteen, ponytailed Mexican girls who follow her career as if she were a pop star.
Ochoa still has two other chances for victory on her home turf this year. She will be back in Mexico next month for the Corona Championship in Morelia. The Lorena Ochoa Invitational is in November in Guadalajara, Ochoa's hometown.