News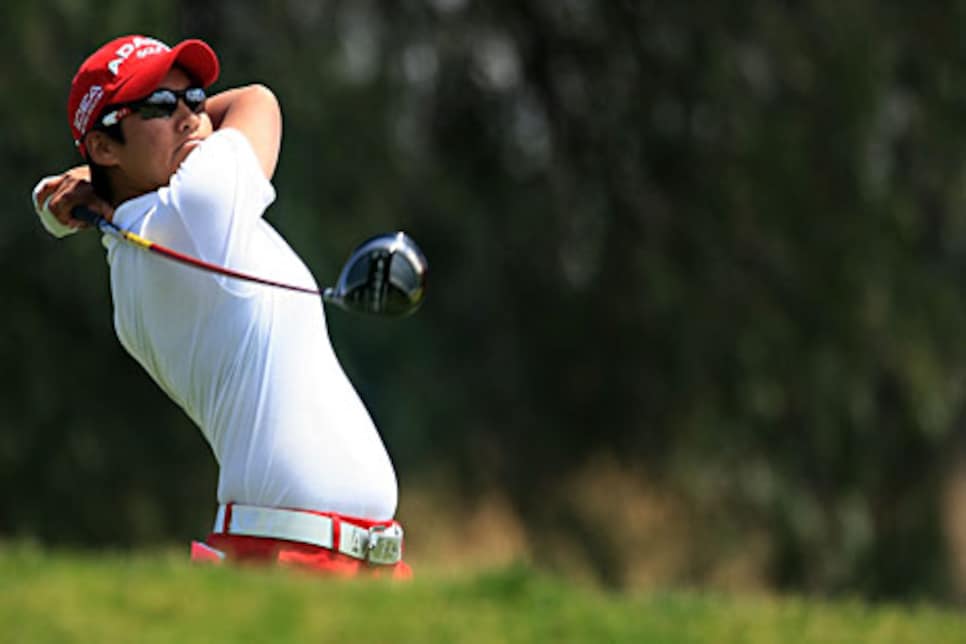 Tseng, last year's LPGA McDonald's champion, has two Top-10 finishes in 2009.
HUIXQUILUCAN, Mexico (AP) -- Taiwan's Yani Tseng shot a 3-under 69 on Saturday for a share of the second-round lead with South Korea's Na Yeon Choi in the Mastercard Classic, leaving top-ranked Mexican star Lorena Ochoa a stroke back.
Choi had a 73 to match the second-ranked Tseng at 7-under 137 on the BosqueReal Country Club course. Ochoa, the first-round leader after a 65, shot a 73 to drop into a tie for third with Pat Hurst (70) with one round left.
Ochoa lost momentum with a double bogey on the 435-yard, par-4 eighth hole, and also bogeyed the 11th, a challenging, 197-yard par 3. She recovered with birdies on 12 and 14, but couldn't catch the leaders.
The steep and scrubby BosqueReal course has always been tough for Ochoa. She has yet to win this tournament in four attempts. Last year, she opened with a 4-over 76 -- her worst score in nearly a year -- and ended up tying for eighth.
Choi said she didn't feel pressured challenging Ochoa on her home turf.
"I just want to play and enjoy and just keep doing it," Choi said.
Tseng had seven birdies, a bogey and a double bogey.
"I had a bet with Lorena for bogey-free, and I'm like, 'Oh, my God, I made a bogey on the first hole,'" Tseng said. "I had seven birdies today, and I had one four-putt, and that's really bad."
Ochoa said gusty wind made play difficult, but was confident she would come back Sunday.
"The important thing is that I'm still in there," she said.
The tournament is Ochoa's third of the season. She won the Honda LPGA Thailand for her 25th tour title, then tied for sixth in Singapore.
The Mexican star always draws the biggest crowds when she's at home. Her biggest fans are young, ribboned pre-teens who want to follow in her footsteps.
One of them was Ana Porias, a 10-year-old golf enthusiast who opted to spend her birthday weekend chasing down player autographs and whispering about putting strategy on the 18th green.
Her father, Stephan Porias, said Ana decided to take up golf a year ago after being inspired by Ochoa. Saturday was the pair's fifth LPGA Tour tournament starring Ochoa in Mexico.
"We share a lot playing golf together," he said, then turned to his daughter. "Now if we could only get your mother and brothers to play!"
Despite her fame in Mexico, Ochoa wasn't the only player getting attention Saturday. When Natalie Gulbis walked onto the 18th green in a short skirt and white sweater, the crowd broke out into catcalls and whistles.
Ochoa will be back in Mexico for two other tournaments this year. The Corona Championship is next month in Morelia and the Lorena Ochoa Invitational is in November in Guadalajara, Ochoa's hometown.