News
Bradley Birdies 18 To Win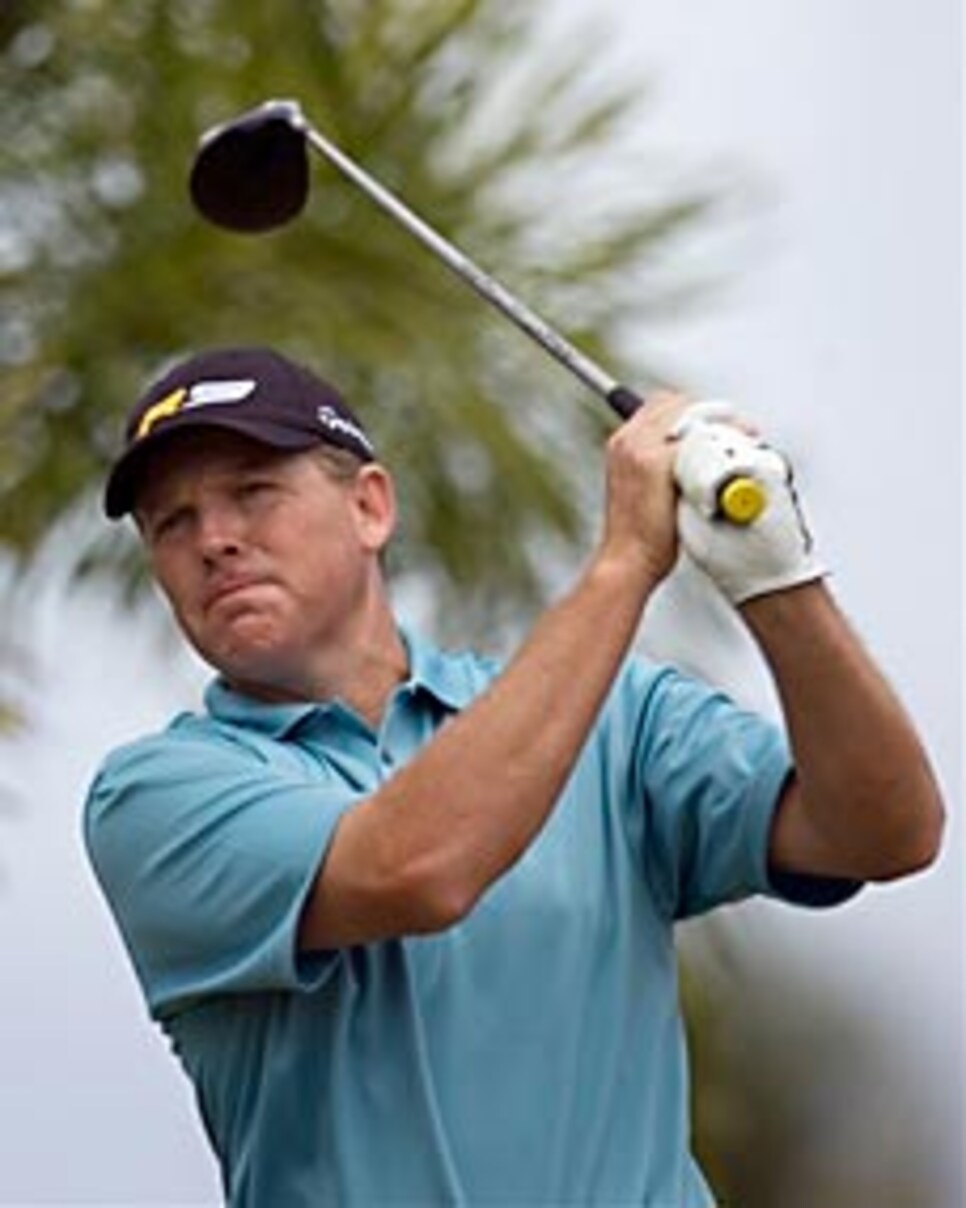 This was Bradley's third win. His last was in 1998 at Doral.
RIO GRANDE, Puerto Rico (AP) -- PGA Tour veteran Michael Bradley won the Puerto Rico Open by one shot on Sunday after sinking an 11-foot birdie putt on the 18th hole.
Bradley hit his winning putt at a perfect speed after drastically misreading his eagle effort. His playing partner, Day, had a chance to force a playoff with a birdie, but the 21-year-old Australian missed a 7-footer.
Bart Bryant and Greg Chalmers finished another shot behind to tie for fourth at 12-under 276.
As the tropical sun started to dip behind the clouds, Bradley was presented with a trophy and a check for $630,000 for the dramatic victory on the windy 7,526-yard course. It also earned the 42-year-old of Lithia, Fla., a two-year exemption through the 2011 season and a spot in the 2009 PGA Championship and the Mercedes-Benz Championship.
Bradley, who last year made more cuts and starts on the PGA Tour than at any time since his 2000 season, said he was thrilled to hold back a field of challengers, no matter if Tiger Woods and many of the world's top-ranked players were on the U.S. mainland at the World Golf Championship stop, the CA Championships.
"I didn't know how I would react being in the final group; it's been so long since I've been there. And you know, my short game was good this week. It cured some ills that I had, some off the tee and some iron play, so I have to credit winning this to chipping and putting," he said.
Bradley made a spectacular birdie on the scenic 12th, a 490-yard par 4 that plays toward the white-crested Atlantic. After pitching his ball from behind the green,it vanished into the hole and he playfully tossed his club and tipped his hat to the cheering gallery.
The victory is the third of Bradley's career on Tour. The Puerto Rican event was Bradley's first tournament of the 2009 season. He played 14 events in 2008 and missed the cut eight times.
Day, who was atop the leaderboard all week, got off to a fairly rough start, including making a double bogey on the par-5 2nd after dunking his ball. But he regrouped nicely and hit well coming onto the back nine, trading leads with Bradley until the 18th, when he missed his critical putt.
"I'm disappointed that I couldn't finish it off, but I'm very happy with myself that I actually put myself into contention, and I held my head up, and I nearly won the tournament," Day said.
He also said he was pleased for Bradley.
"I'm very happy to see him play well and win a tournament. So you know, all the best to him, and hopefully we can have another showdown a little bit later," Day said.
Quigley, who was playing in his 341st Tour event, but has never been in the winner's circle, emerged from the pack in the afternoon with three straight birdies.
Quigley's 18th hole tee shot missed the fairway and he had to carve his second shot between two palm trees. It landed behind the green by the stands, but he hit a downhill shot to within 6 feet of the hole. He then sank his putt in to join the two leaders at 13 under as the gallery exploded in applause.
But Bradley's short game saved him all week, so it was only fitting that he clinched the Puerto Rico Open with his putter.
"I'm almost 43, and you don't know really how many opportunities you're going to have," he said. "I'm not Tiger Woods. So when I do have an opportunity, come a Sunday, that maybe have a chance to win, it's probably a little more special."