News
Sindelar Leads By One After 36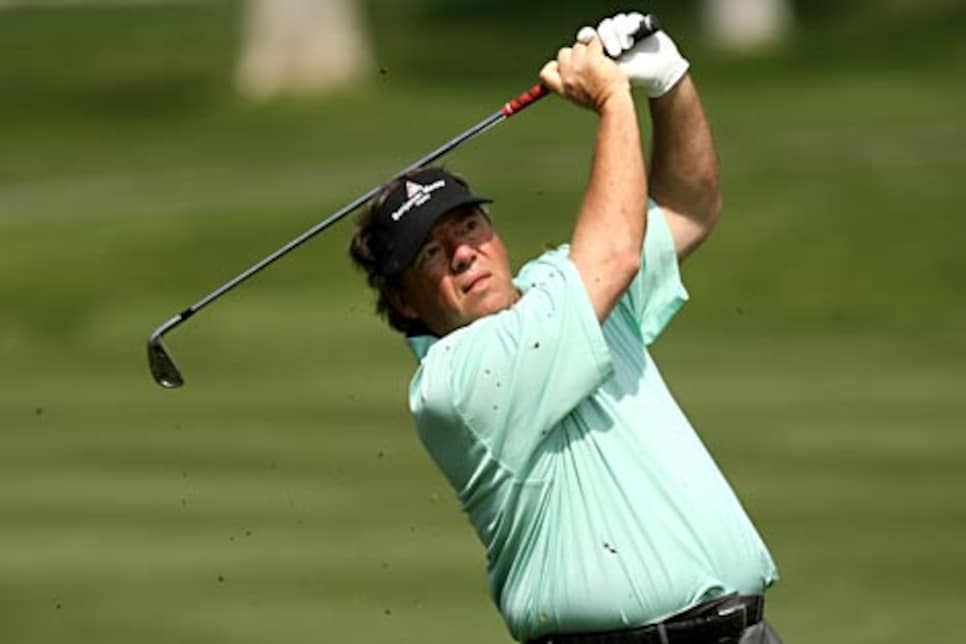 Sindelar won more than $700,000 in 2008, his first season on the senior tour.
SANTA CLARITA, Calif. (AP) -- Joey Sindelar moved a step closer to his first Champions Tour victory, shooting a 2-under 70 on Saturday to take a one-stroke lead over Don Pooley in the AT&T Champions Classic.
The 50-year-old Sindelar, winless in 22 starts on the Champions Tour after winning seven times on the PGA Tour, had a 10-under 134 total on the Valencia Country Club course. After shooting a 63 on Sunday to tie for second in the Toshiba Classic at Newport Beach, he opened with a 64 on Friday.
"I'm pretty comfortable out there," Sindelar said. "I'm not trying to ignore it. I'll be excited on the first tee (Sunday) and in four hours I'll know the result. I'm looking forward to it."
Sindelar stretched his bogey-free streak to 42 holes before dropping a stroke on the par-4 fifth. He also bogeyed Nos. 8 and 10, but played the final seven holes in 4 under to top the leaderboard for the second straight day.
"I'm having a bit of a food fight with the front nine," Sindelar said. "It was a mess. Nothing to be proud of. I had much better ball-striking on the back nine."
Pooley shot a bogey-free 65, the best round of the day. He had only 25 putts.
"I was lost in my short game," Pooley said. "It's helped a lot. I've had very few bad days putting this year where last year I had very few good days."
Jay Haas (69) was two strokes back at 8 under, Steve Thomas (66) was 7 under, and Tim Simpson (69) and Bruce Lietzke (70) were another stroke behind.
Nick Price withdrew after the round. Price, 8 over through 36 holes, dropped an iron on his toe in his hotel room Thursday.