News
Tiger Woods Commits To CA Championship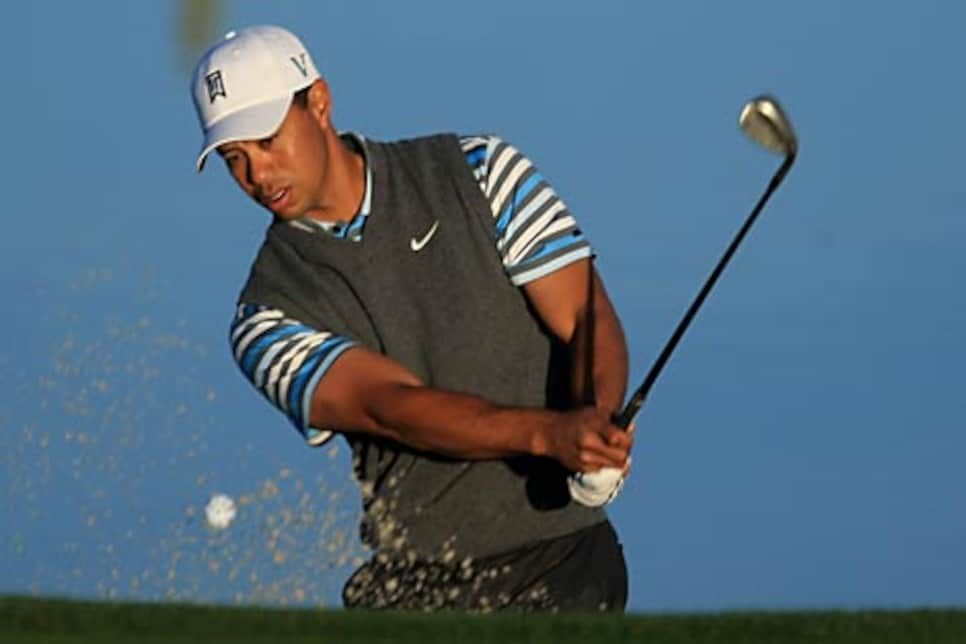 Tiger Woods has won at Doral three times.
Tiger Woods plans to put his surgically-repaired left knee to its next test by playing in his first stroke-play tournament since the 2008 U.S. Open at next week's World Golf Championship-CA Championship outside Miami.
Although Woods had been expected to play at Doral for several weeks, he didn't formally commit until this afternoon, beating by three hours the PGA Tour's 5 p.m. Friday deadline to enter the following week's tournament. He has won at Doral's Blue Monster three consecutive years between 2005 and 2007, the first two coming when the tournament was known as the Ford Championship. Last year, Woods saw his bid for a fourth-consecutive title at Doral and a fourth-straight win to start 2008 halted when he finished two strokes behind winner Geoff Ogilvy.
After an eight-month layoff, Woods returned to action at last week's Accenture Match Play Championship, where he lost to Tim Clark in the second round. The CA Championship will be the player's first stroke-play tournament since his win in the 2008 U.S. Open.