News
Jones To Make The Most Of It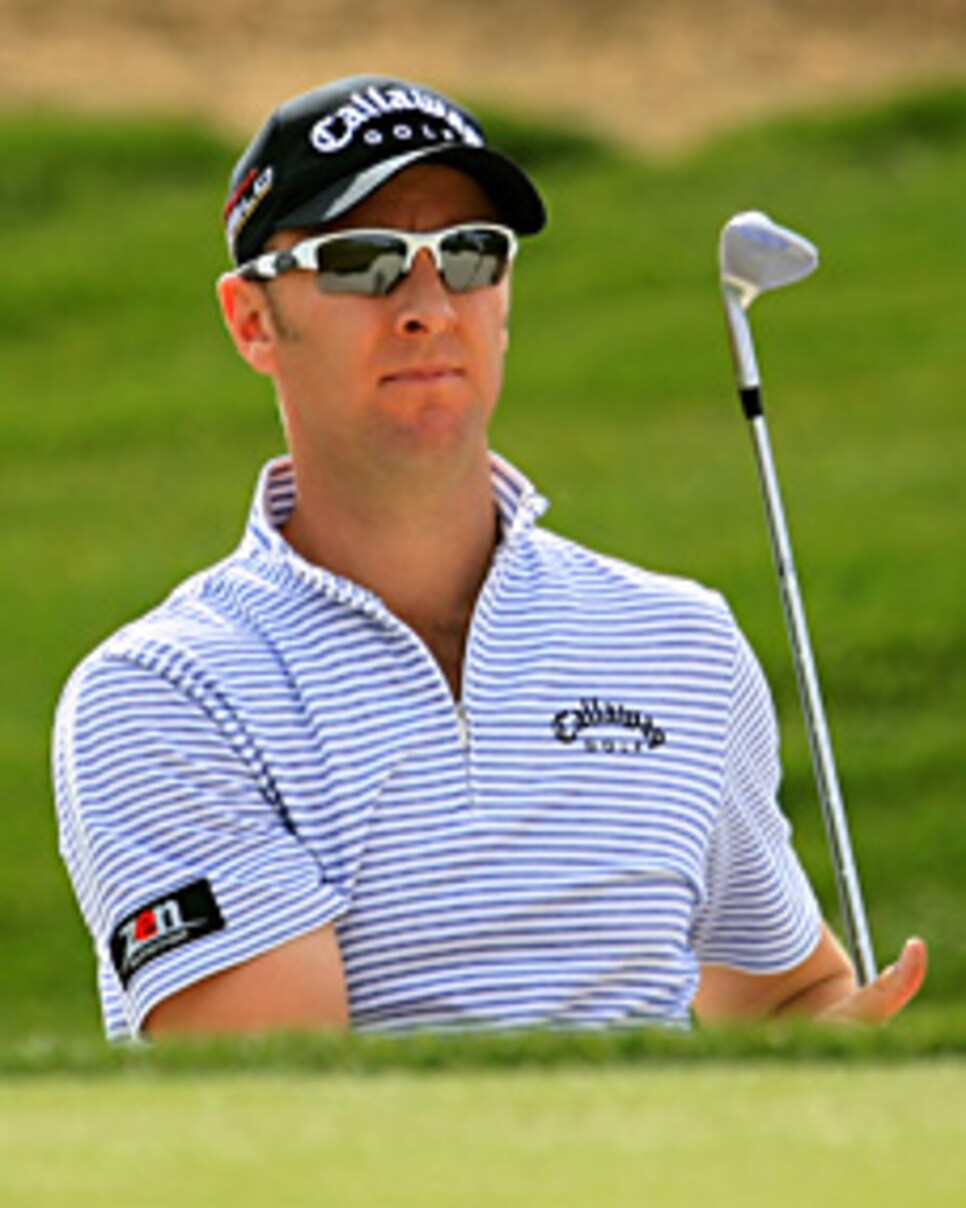 Brendan Jones views his first-round match against Tiger Wods as the opportunity of a lifetime.
Maybe everyone else is treating Brendan Jones like a man headed to the guillotine. The unheralded Australian, seeded 64th in this week's Accenture Match Play Championship views his first-round match against Tiger Woods as only an opportunity -- if not to win, then at least to witness history.
"(When) Tiger came out and said that he was going to play, I was overjoyed, really" Jones said during a teleconference from Ritz-Carlton Golf Club in Marana, Ariz., site of the Match Play. "The chance to play probably the best player of my generation anyway. So yeah, very excited to have that opportunity for one of the most anticipated comebacks in any sport, really. And to have a front row seat to all of it is a great honor."
WHO IS BRENDAN JONES? • Has played most of his career in Japan • Eight victories on the Japanese Tour • Last win: Tsuruya Open, April 2007 • Career best as a professional: 61 - Golf Nippon Series JT Cup, December 2, 2007 • One season on the PGA Tour (2005), finished 144 on the money list • Best PGA Tour finish: T-2 at the B.C. Open • 2008 WGC Match Play - Lost 1st round match to Adam Scott 2 and 1
There is little about Jones' career record that would suggest he has a chance against Woods. The journeyman has spent most of his career playing in Japan, with his lone season on the PGA Tour, in 2005, resulting in a forgettable 144th-place finish on the money list. But Jones does have history on his side: of Woods' six losses in the Match Play, three have come against Australians -- to Nick O'Hern in 2005 and 2007, and to Peter O'Malley in 2002.
If that doesn't help, Jones at least has exhibited a healthy sense of humor about his showdown with Woods. He joked about taking pre-match advice from Stephen Ames -- who famously taunted Woods before their match a few years back, only to get trounced 9 and 8 -- and added that if all else fails, he'll "just take out his knee."
Finally, Jones, who has never met Woods before, revealed what he'd say to the game's No. 1 player on the first tee: "The first thing I will probably say to Tiger is, you know, 'Can I have three a side?' Maybe one more on the front in case I don't get to the back."