News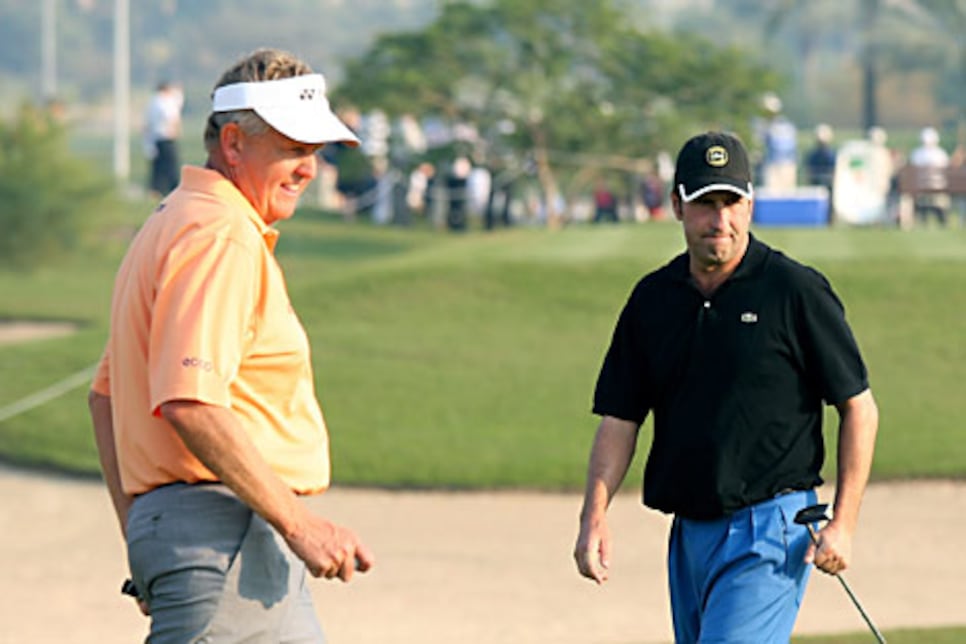 After Thomas Bjorn flip-flopped you have to wonder if Olazabal was taken seriously.
What seemed like a no-brainer decision just a few weeks ago quickly dissolved into a game of musical chairs on the other side of the Atlantic, where nothing involving the Ryder Cup is done without a certain amount of angst. The process of selecting Europe's captain for the 2010 matches should have been fairly simple. No player has earned higher measures of popularity and respect than Jose Maria Olazabal, and with everyone agreeing that an arrogant and out-of-touch Nick Faldo deserved the dunce cap after losing at Valhalla, the cunning Spaniard made perfect sense as a successor.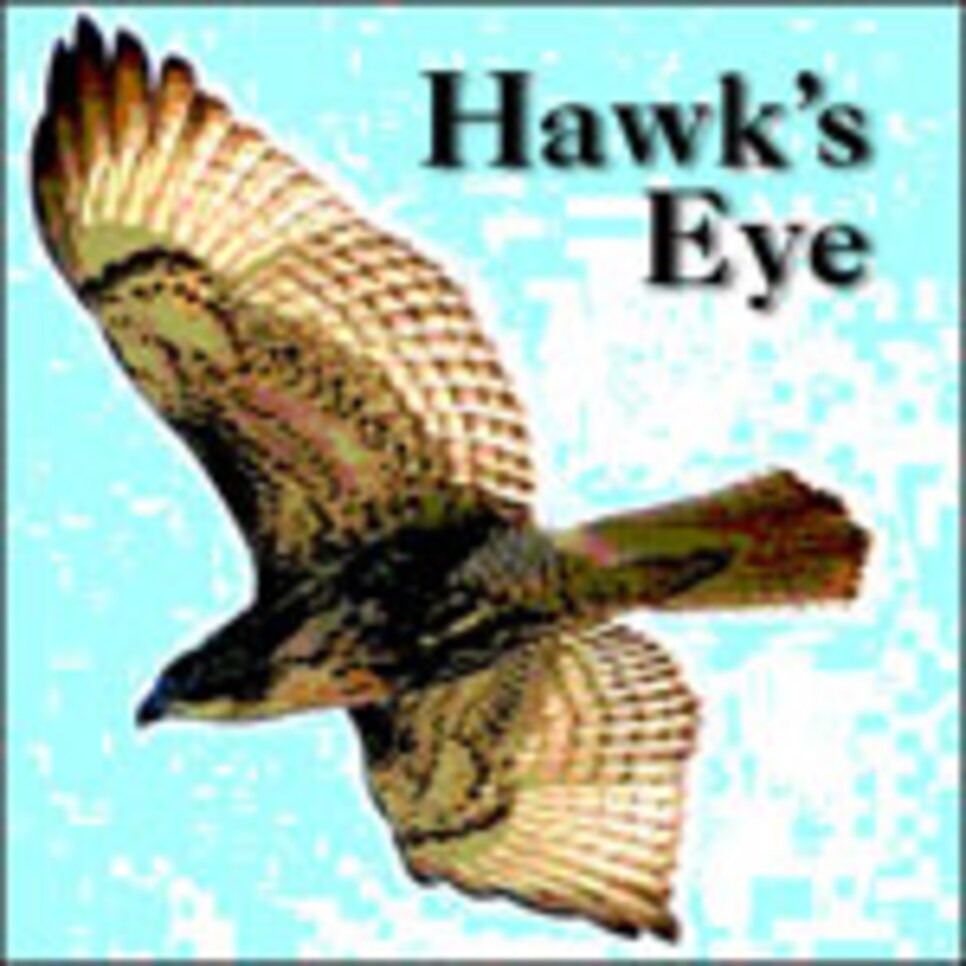 Alas, Colin Montgomerie has been given the job after JMO wavered over his interest in the captaincy. Never mind that Olazabal, who turns 43 next week, was reluctant only because he thought he could play his way onto the 2010 squad, or that Monty, 45, should have been thinking the same thing. You snooze, you lose, although it's anyone's guess why these appointments have to be made 21 months in advance.
"I'm not naming any names, but we aren't [waiting] for anybody," committee member Thomas Bjorn had recently told the Scotsman. Not a breath later, Bjorn's Ultimatum took the form of a contradiction as sharp as anything you'll hear from a government official. "We're going to take our time," he added. "We don't need to decide [this month]. I wouldn't be surprised if we don't announce it."
Even from 3,000 miles away, one can hear an honest man talking out of both sides of his mouth. Monty's appointment, which was made official yesterday at the Dubai Desert Classic, came less than a week after Olazabal decided he would like to be the captain, which means little of what Bjorn said makes much sense.
The face-saving logic goes something like this: Monty in Wales next year, and in all likelihood, Ollie at Medinah when the Ryder Cup returns to America in 2012. That would allow Montgomerie to avoid the U.S. throngs that have been so abusive to him in the past, although the heckling didn't prevent the big fella from holing six miles of birdie putts here in 1999 and 2004.
It also means that a very unsavory incident in 2005, when Montgomerie helped himself to what clearly was an incorrect drop after an overnight rain delay in Jakarta, has become a skeleton in the deepest corner of the closet. One minute, the Euros are talking about damaged reputations and unpardonable sins. The next, it's all about retrieving Sam Ryder's chalice.
Such a scenario makes Sandy Lyle the odd man out, although Faldo's perceived shortcomings probably killed any chance the Scot had. Since falling to the undermanned Yanks four months ago, the Euros have decided that all future captains must still be regular competitors on their tour, preferably under the age of 50, a dual edict designed to prevent future cases of Faldoitis.
Over There, nobody seemed to mind that St. Nick was 51 and several years into a second career as a full-time U.S. TV analyst until after he'd made such a mess of things. Thus, Lyle, who was considered a frontrunner for the 2010 captaincy just a month ago, a man who publicly campaigned for the job and was issued a hearty endorsement by none other than Monty himself, now has no shot.
Maybe they should just bring back Tony Jacklin and hold a Ryder Cup bootcamp in March. Better yet, turn the pursuit of the captaincy into one of those reality shows the British find so lovely.
Although I haven't lied awake at night thinking about it, there can't possibly be a more overrated factor in all of pro golf than a skipper's effect on the outcome of a Ryder Cup. Did Paul Azinger outcoach Faldo at Valhalla? Absolutely, but to think the advantage amounted to more than a point or two in the grand scheme would be ludicrous.
If Steve Stricker doesn't make a 12-footer to halve Saturday's final match in Kentucky, that two-point U.S. lead is just one heading into Sunday, and the mindset on both sides is probably quite different heading into singles. It was mere coincidence that Stricker's game was the last to finish that evening -- Azinger actually had Stricker-Ben Curtis second in his batting order. Neither captain had anything to do with the crucial putt or the momentum it might have generated.
Not long after Europe finally began competing on equal terms with the U.S., the British press decided that Ryder Cups were all about the captains, or more specifically, that their "performances" had a huge impact on the end result. Because golf features such a random competitive variable that is often difficult to justify -- you're great one day, awful the next -- the skippers became an easy source in determining the cause of victory and defeat.
Halos and goat horns. There is no middle ground anymore, nor is it an accident that both the PGA of America and the European Tour announce their captains right around the turn of the year, the slowest news period in golf. Both organizations want all the publicity they can get, which goes a long way toward explaining the 21-month gap and does nothing to dispel the notion that the Ryder Cup, founded in 1927 on the premises of goodwill and no financial reward, has become the biggest money-grubber we've got.