News
Monty Named 2010 Ryder Captain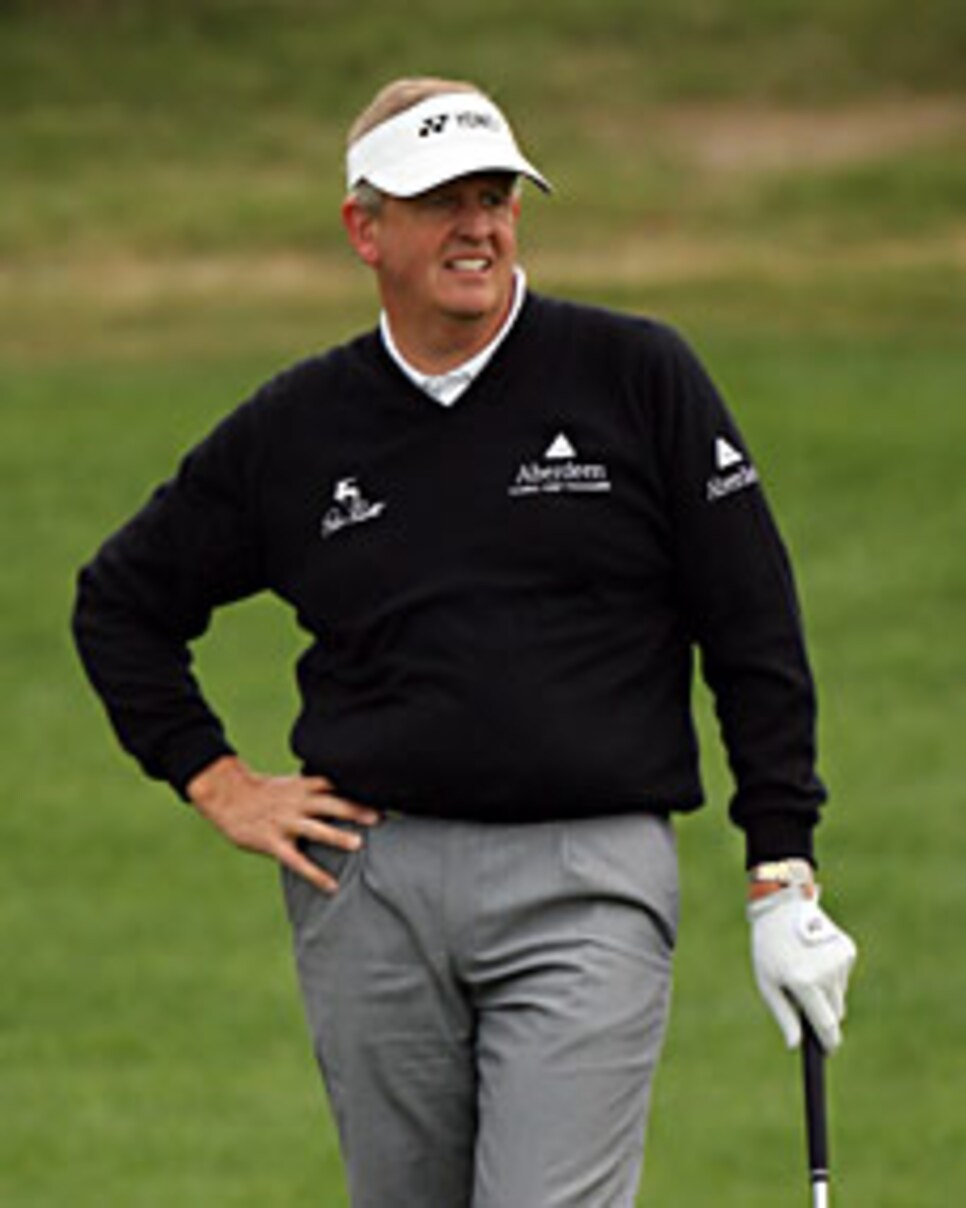 DUBAI, United Arab Emirates (AP) -- Just call him Captain Monty.
"It's not just an honor but a huge responsibility as well," Colin Montgomerie said Wednesday after being chosen to captain Europe's team for next year's Ryder Cup in Wales. "It is important we do everything we can to claim back the Ryder Cup in Wales in 2010."
Montgomerie is Europe's second most successful Ryder Cup player behind Nick Faldo with 20 wins, nine losses and seven halves for 23½ points. He was picked over Jose Maria Olazabal, Sandy Lyle and Ian Woosnam.
Montgomerie has played on eight Ryder Cup teams, winning five times. He was left off the team that lost to the United States last year at Valhalla.
"It became very obvious in the discussions in Abu Dhabi that we wanted the right man for 2010 and as that meeting progressed Colin's name came more and more into the frame," said Thomas Bjorn, the chairman of the Ryder Cup tournament committee. "At one stage we thought about naming two captains but we felt that we should concentrate on one captain at a time."
Montgomerie will be 47 when the competition starts at Celtic Manor in September 2010, making him Europe's youngest captain.
The United States has already chosen Corey Pavin as its captain. He will be 50 at the time.
Montgomerie made his Ryder Cup debut in 1991, and has played alongside greats such as Faldo and Seve Ballesteros.
"I dreamed this opportunity might come my way, but far-off dreams I must admit," Montgomerie said. "We speak here 17, 18 years later and here it is."
Only a few weeks ago, Montgomerie had been hoping to be a part of Europe's team as a player.
"It just seems the time is right for me to take the helm here and be captain," he said. "I will not in any way, shape or form come close to qualifying for the team."
As for the 2012 Ryder Cup, Montgomerie is already hoping he will have a chance to play again.
"I don't believe I cannot compete in 2012. That is now my aim," Montgomerie said. "But we're concentrating today on 2010 and that's where we are."