News
Time's Expired, Or Has It?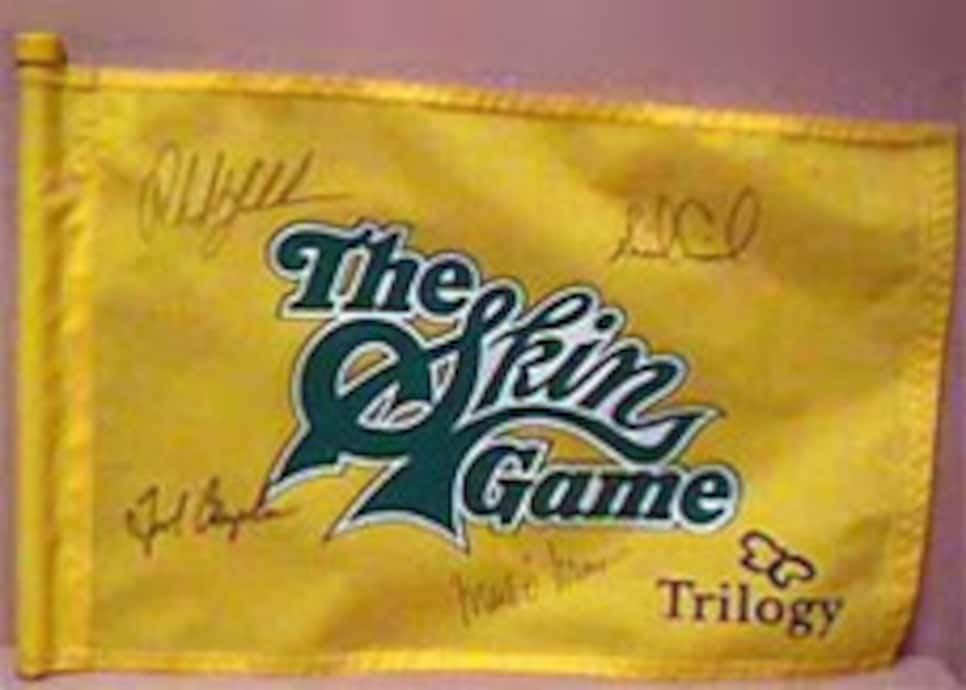 The Skins Game, alas and with apologies to Jim Nantz and the Masters, is a tradition like no other, though in this case it is one that probably should have come with an expiration date that would have precluded its having become an institution.
It's a good idea gone bad.
It's not that the Skins Game is entirely without merit, either. Unlike other Silly Season golf, it's not a money grab; there is no guaranteed payday. It also delivers money to charities, and in a foundering economy, the importance of doing so is heightened. And Thanksgiving weekend golf televised from an upscale California desert community also has merit for those homebound by frigid weather in other parts of the country.
This is not an anti-Silly Season screed, either. Tiger Woods' own Chevron World Challenge is usually worth a look, if for no other reason than it has Tiger Woods (though in a non-competing role in '08). It also has several of the best players in the world. The Skins Game no longer has either.
The Skins is tired and stale. It began in 1983 with Nicklaus, Palmer, Player and Watson, when all still had some game to varying degrees. Watson was the reigning British Open champion. Nicklaus still had an 18th major ahead of him. This year's lineup features Phil Mickelson, K.J. Choi, Stephen Ames and Rocco Mediate. Enough said there.
Moreover, when a competition is built exclusively around money, as the Skins Game is, the sum has to be substantial relative to what the players typically earn. Fuzzy Zoeller's bio in the Champions Tour media guide states that his largest career paycheck was $324,000 (for finishing second in the Tour Championship in 1994). In fact, he earned $370,000 in unofficial money for winning the Skins Game in 1986, or more than 2 1/2 times what Nicklaus earned for winning The Masters that year. The money then had the deleterious -- and welcome, to the masochists among us -- effect of lowering the choke threshold. Now, the $1 million purse seems -- believe it or not -- almost paltry.
The Skins Game is an idea whose time has come and gone, though it isn't likely to go anywhere so long as it delivers television ratings that keep it propped up. So how to fix it? It might be that it's irreparably broken, but the least it could do is show some creativity in selecting the field.
Discard the automatic invitation to the defending champion, so that it isn't stuck with Ames coming back for a third year in a row (with all due respect to Ames, who, talent notwithstanding, isn't likely to move the ratings needle in the proper direction).
Then bring in an LPGA star as a fixture. It seems a given that were Lorena Ochoa playing, interest would grow. Also bring in a top college player, or even a top junior (either of whom would have to forgo prize money, of course), for the entertainment value of seeing how their talent stacks up and holds up under pressure.
Otherwise, what have we got other than wealthy men who often don't fit golf's definition of a star, playing for money they don't need, while everyone pretends it matters?
John Strege is Contributing Editor for Golf Digest Digital