News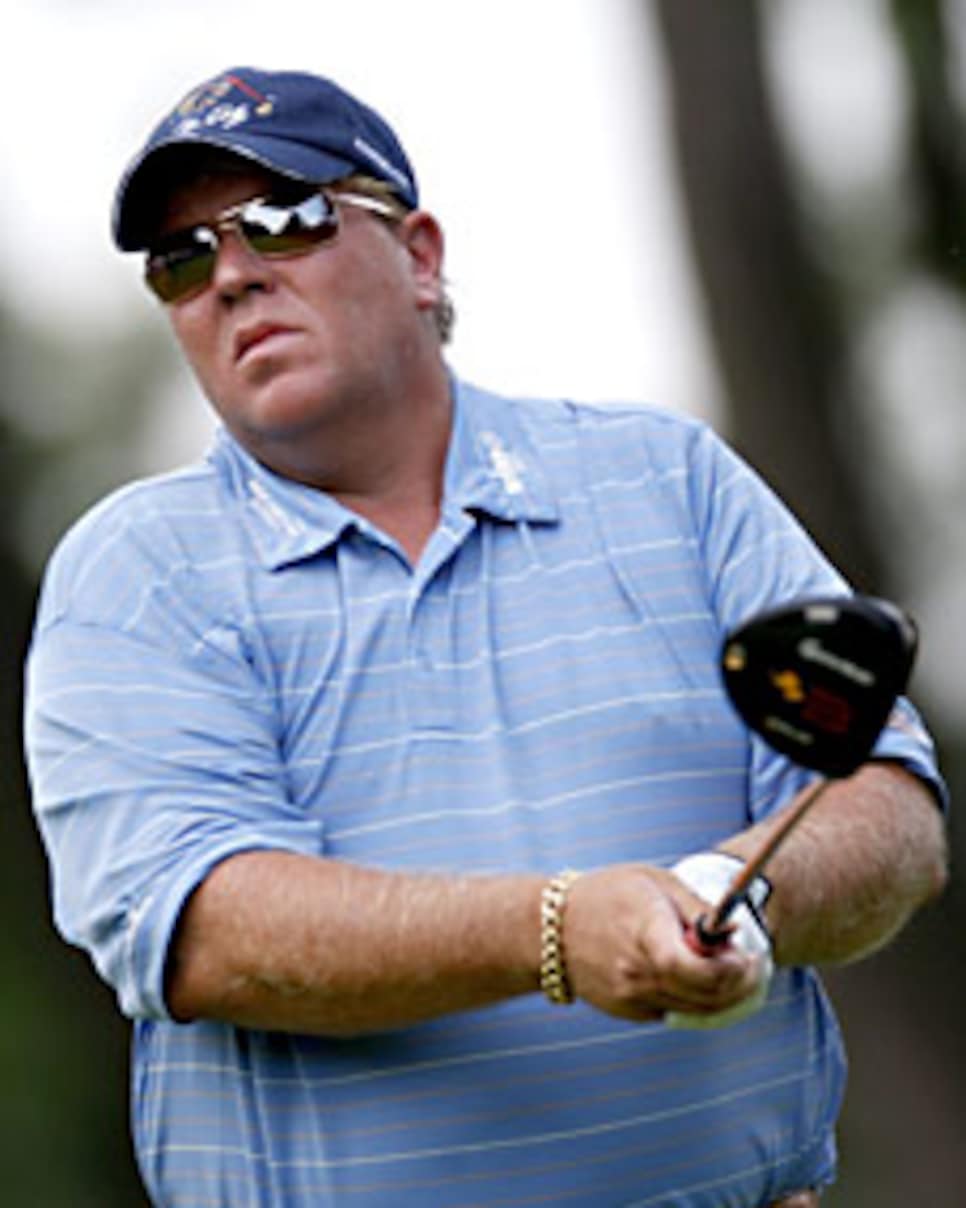 Daly, ranked 783 in the world, plans to play more European events during 2009.
BRISBANE, Australia (AP) -- John Daly plans to end his troublesome year in Australia, where, in his last appearance six years ago, he was disqualified from a tournament for failing to sign his scorecard after throwing his ball and putter into a lake.
Australian Masters officials said Monday that Daly would appear in the Huntingdale tournament at Melbourne from Nov. 27-30. Daly, without a PGA tour card, plans to play more tournaments on the European tour in 2009.
He's entered in this week's Hong Kong Open, then he'll travel to the Australian Masters, which is co-sanctioned with the European Tour as part of its Race to Dubai championship.
"I am looking forward to coming back to Australia," Daly was quoted by tournament organizers Monday. "I've always enjoyed my trips there and I'm looking forward to competing."
It's seldom been smooth sailing for Daly on his trips Down Under.
In February, 1997 at the Heineken Classic, Daly shot a third-round 83 and then played the final round in just 2 hours, 10 minutes, angering tournament officials who had paid him a large appearance fee.
In November 2002, playing a week after his mother died, Daly threw his putter and ball into the lake on the 18th green after a 78 in the Australian PGA, where he received a $200,000 appearance fee.
He was disqualified for failing to sign his card and fined $5,600 and ordered to write an apology to a tour official he verbally abused. A scuba diver retrieved the ball and putter and it has been mounted in the pro shop at the Hyatt Regency Coolum course in Queensland state.
Daly has also had an illustrious 2008 in the U.S., spending a night in jail on Oct. 27 after being found "extremely intoxicated and uncooperative," police said, outside a restaurant in Winston-Salem, N.C.
Daly has not had a PGA Tour card since his 2006, when his two-year exemption expired from his last victory at the Buick Invitational in 2004. He made only five cuts in 17 starts on the PGA Tour this year and earned $56,000.
He hired swing coach Butch Harmon at the start of the year, but Harmon quit after a week in Tampa, Florida, when Daly spent a rain delay in a hospitality tent, then returned to play with Tampa Bay Buccaneers coach Jon Gruden as his caddie. A week later, he was disqualified from the Arnold Palmer Invitational for missing his pro-am time.
Daly, winner of the 1991 PGA Championship and 1995 British Open, is currently ranked No. 783 in the world, but Melbourne organizers are pleased to have him for their 30th anniversary tournament.
Other players announced previously for Huntingdale include leading Australians Robert Allenby, Stuart Appleby, Nick O'Hern, Peter Lonard and Craig Parry. Michael Campbell of New Zealand, the 2005 U.S. Open champion, and Daniel Chopra of Sweden are also entered.