News
Hattori and Saiki Share Lead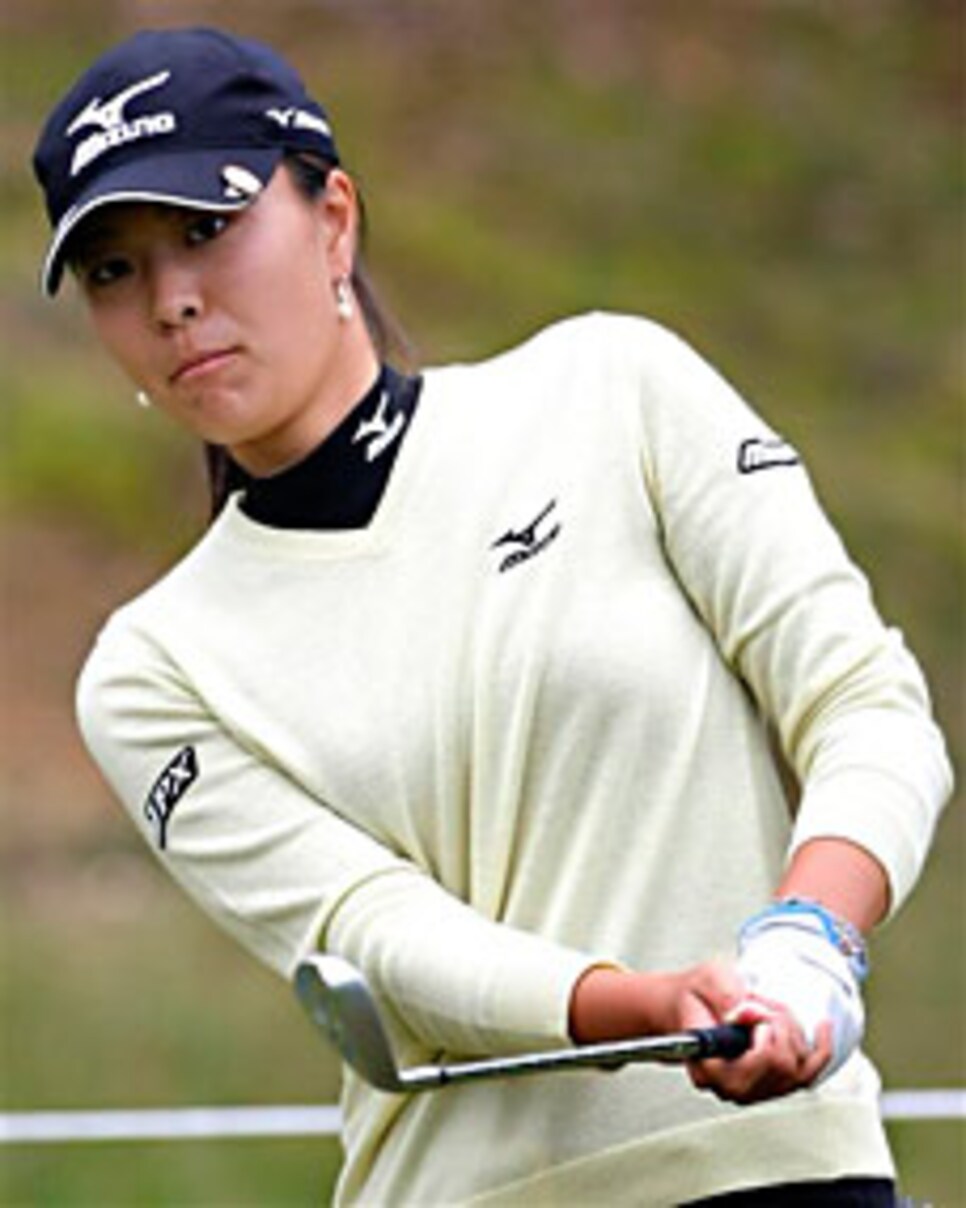 Hattori played bogey free and birdied all four par 5s on Friday.
SHIMA, Japan (AP) -- Japan's Mayu Hattori and Miki Saiki shot 5-under 67s on Friday to share the Mizuno Classic lead, leaving Women's British Open champion Shin Ji-yai a stroke back in the event sanctioned by the LPGA Tour and Japan LPGA.
"I only missed the fairways twice and I only missed the green twice," said Hattori, the IDC Otsuka Ladies winner last week on the JLPGA.
She birdied all four par 5s in her bogey-free round after a productive early practice session with Hall of Famer Ayako Okamoto.
"Before I started this morning, my coach, Ms. Ayako Okamoto, pointed out to me that my head was moving," Hattori said. "I tried to think about that while playing, and I guess that worked."
Saiki had six birdies and a bogey on the Kinetsu Kashikojima course.
"I made a lot of 10-15 footers today," Saiki said. "I changed my putting image by setting up to the ball with my hands a little more forward, which I think worked well."
Shin matched fellow South Korean player Lim Eun-a with a 68.
"I've played golf in Japan four times this year already," Shin said. "I always enjoy it when I play golf here. I like playing golf in Japan."
Defending champion Momoko Ueda, the first Japanese player to win the event in nine years, opened with a 70.
"I struggled with distance control on my irons," Ueda said. "So, I tried to aim at the edge of the greens and run up to the holes, then I got more chances for a birdie."
Japanese star Ai Miyazato shot a 71, and 2006 winner Karrie Webb had a 72. American Morgan Pressel was tied for last in the 77-player field at 75.
Miyazato eagled the 505-yard 13th, reaching the green with a 5-wood.
"I saw Kristy McPherson's bunker shot, and that helped me to read the right line," Miyazato said. "So, it was good for me."
She was asked about the leaders.
"Miki Saiki has a lot of power and Mayu Hattori won last week, so she is on a good momentum, I think," Miyazato said.