News
Euro Tour: Not Yet Says Phil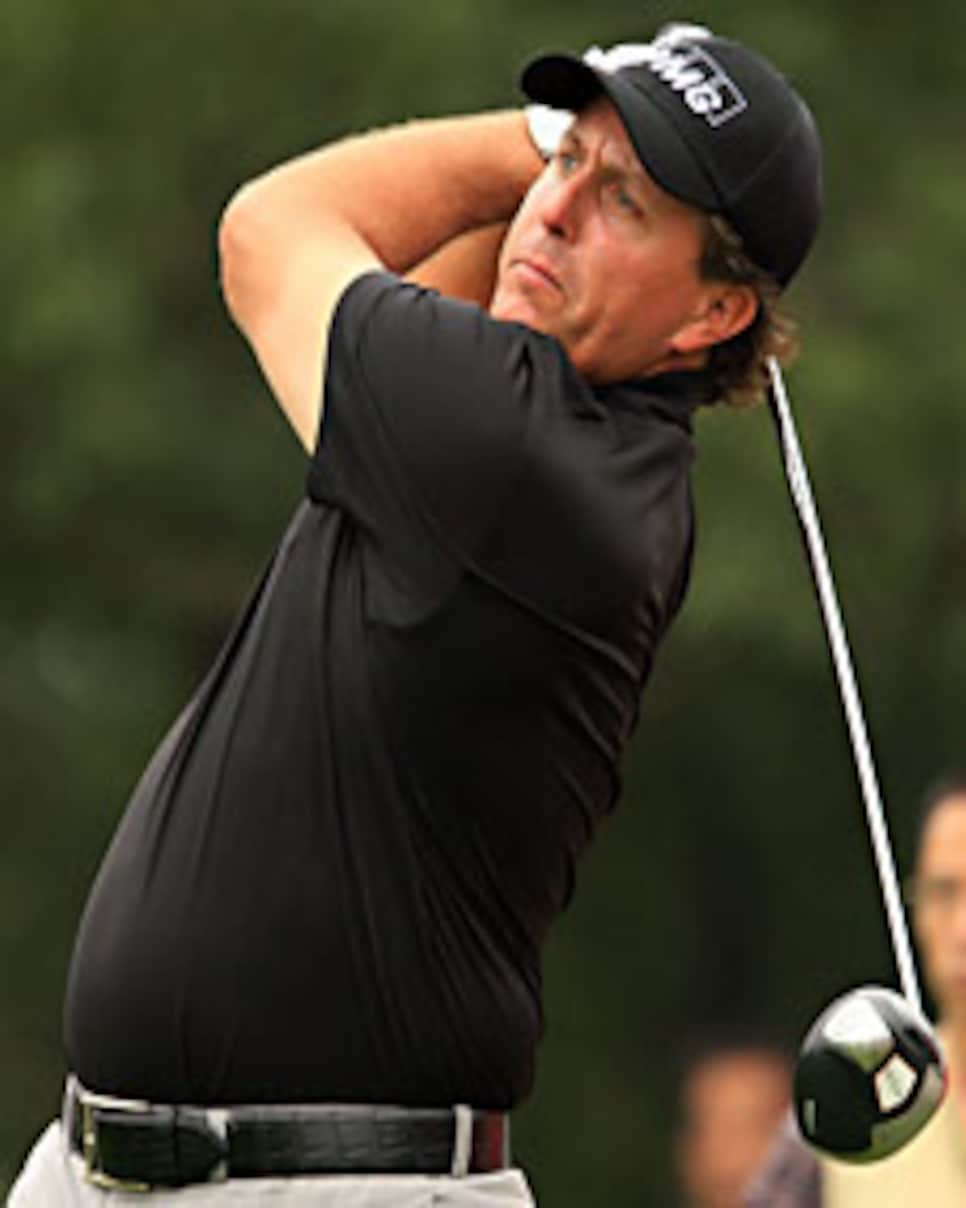 Mickelson sees international growth opportunities for golf as a big part of his future.
SHANGHAI, China (AP) -- Phil Mickelson isn't quite ready to join the European Tour.
But if he does, it's because he sees the game's future in growth outside the United States. Mickelson is in China to defend his HSBC Champions title at a tournament that's being billed as "Asia's major."
It's not much of an exaggeration.
There's a $5 million purse and the field includes No. 2-ranked Mickelson, British Open and PGA winner Padraig Harrington, and Masters champion Trevor Immelman.
Sergio Garcia, Anthony Kim, Camilo Villegas, Robert Karlsson, K.J. Choi and Adam Scott are also in the field.
The tournament is the first of the 2009 European Tour season, which culminates with the inaugural Dubai World Championship and its $10 million in prize money.
The numbers have caught Mickelson's attention.
"I'm not ready to commit to it," Mickelson said Tuesday in Shanghai, suggesting the 2009 European season might be too early. "It might be something I do next year. I wouldn't rule it out."
Beginning this season, the European Tour will require members to play 12 events, up from 11. The four major championships and three World Golf Championships -- six of those seven are held in the United States -- count toward the 12.
Mickelson suggested it would be easy to play five more tournaments on the European Tour and still play in the United States.
"When I commit to the European I expect to play -- not just the minimum -- but to really be a part of the tour. I'm just not ready now to commit to that. I'm not going to rule it out for the future. I think that's where the game is growing and is heading. The European Tour has made great strides."
Once criticized for seldom playing outside the United States, Mickelson's victory last year in Shanghai came in his first foray into Asia. It was also only his second victory outside the United States.
He's now a major booster of the international game and wants golf in the Olympics.
"I think the biggest growth opportunity for the game of golf is internationally," he said. "If golf can become an Olympic sport in 2016 ... that will lead to an influx of capital and an increase of opportunities for kids to get into the game."
Mickelson also has four of his sponsors in mind -- the bank Barclays, Callaway Golf, the accounting company KPMG and Exxon Mobil.
"Those four companies have a global footprint," he said "Their biggest areas of growth are not in the United States. They're international. ... I want to take advantage of the global opportunities that are out there for golf. It seems as though wealth is being created on an international basis.
"I'd like to help with the growth as well as partake in its success."