News
Anthony Kim To Play 2009 Euro Tour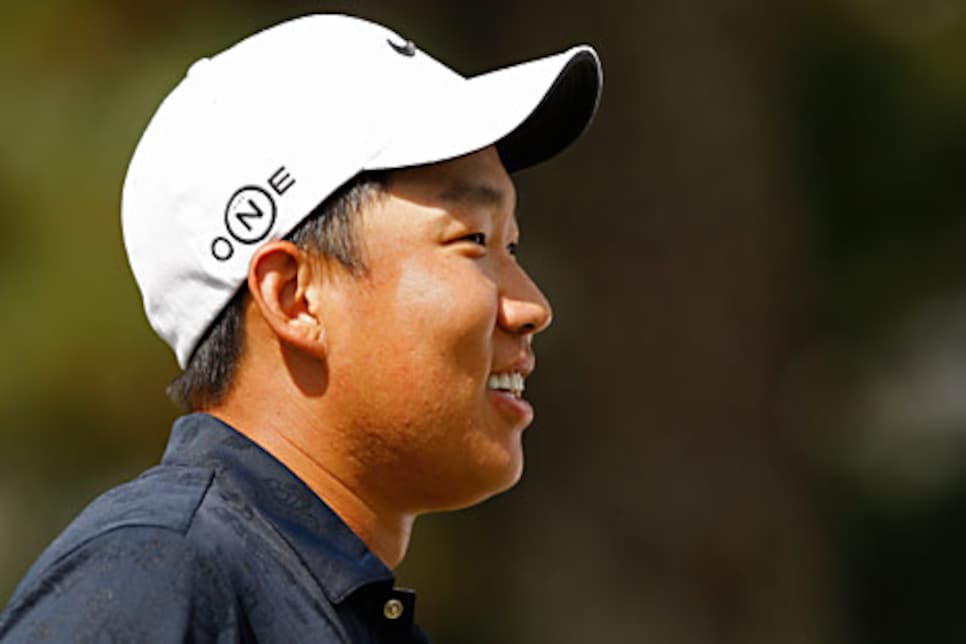 IF Mickelson joins Kim and Villegas, the Euro Tour will have nine of the top 10 players in the world rankings playing there in 2009.
SOTOGRANDE, Spain (AP) -- Anthony Kim has joined the European tour, the latest of a half-dozen U.S. tour players who have decided to take up joint membership in Europe for the 2009 season.
Kim, a 23-year-old American whose two PGA Tour victories propelled him to No. 8 in the world ranking, paid the $3,280 membership fee that makes him eligible for the season-ending $10 million "Race to Dubai" for the top 60 players and the additional $10 million bonus pool.
He is scheduled to play the HSBC Champions in Shanghai on Nov. 6-9.
Camilo Villegas of Colombia, who won the final two playoff events in the FedEx Cup on the PGA Tour, also paid his dues to become a European tour member. Also expected to join is Phil Mickelson, while former U.S. Open champion Geoff Ogilvy previously said he would join.
"Anytime you get players from the caliber of Camilo and Anthony into the tour, it's great. It's an asset, it's good for golf, it's good for the European Tour," Sergio Garcia said.
Garcia said he expects several other PGA Tour players to seize on opportunities overseas. Appearance money is offered at some European tour events, while the practice is banned on the PGA Tour.
"Some of the tournaments we play in the Middle East ... are bigger than the ones they play in the U.S. You get good players there, so world rankings points increase," Garcia said. "At the end of the day, that's what the big players do it for."
Over the last six months, Kim has emerged as one of golf's brightest young prospects with victories in the Wachovia Championship and AT&T National at Congressional, along with a starring role in the American victory at the Ryder Cup.
Villegas, 26, is No. 7 after his victories in the BMW Championship in St. Louis and the Tour Championship.
"If you want the tour to grow and get to the level that it deserves, there's no doubt that you need those big players," Garcia said from the Volvo Masters.
If Mickelson decides to join, Europe can claim nine of the top 10 players in the world as members. The exception is Tiger Woods, the No. 1 player in golf, who has said his schedule would not permit him to meet the minimum requirements.
European members must play 12 times, which includes six tournaments in America -- three majors and three World Golf Championships. Good Morning slaveboy,