News
AK One Back With 18 To Go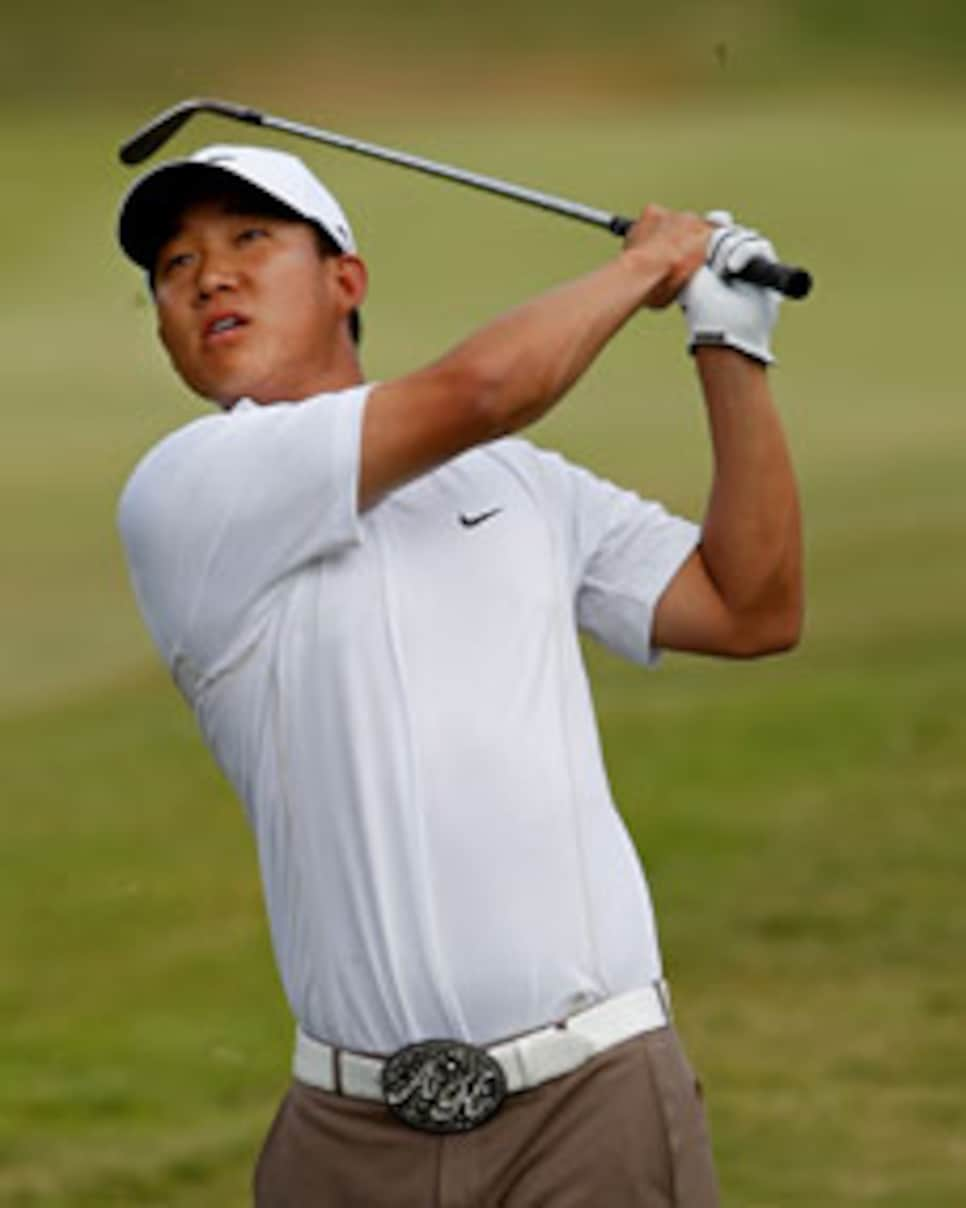 AK figures he will need some gutsy golf over the last few holes on Sunday to pull out a win.
SEOUL, South Korea (AP) -- Kim Wi-joong shot a 2-under 69 Saturday to take a one-stroke lead after the third round of the Korea Open.
The South Korean was at 10-under 203 after a round of five birdies and three bogeys at the Woo Jeong Hills Country Club. American Anthony Kim (67), Englishman Ian Poulter (69) and South Koreans Bae Sang-moon (67) and Kim Dae-sub (69) were tied for second.
"Before playing this week, my goal was to finish in the top-10," Wi-joong said. "But now I feel confident enough for a win. I'll be playing with some famous golfers tomorrow, so I'll try to focus on my game on the final charge on Sunday."
Kim recovered from a second-round 73.
"My game is not where I want it to be, but I fought hard and I'm looking forward to Sunday," he said. "I am going to play smart until the last four or five holes tomorrow and then I will see where I am in the tournament and go from there."
Poulter, who has some terse words for Kim after being bumped by the celebrating American at the Ryder Cup, had two bogeys in the opening three holes but improved through the round.
"I hope to play golf, have fun and try to win this tournament," Poulter said. "It's a good course and there are some tough holes out there."
Dae-sub is aiming for his third Korea Open title after winning it as an amateur in 1998 and 2001.