News
Kim Leads Korea Open By Two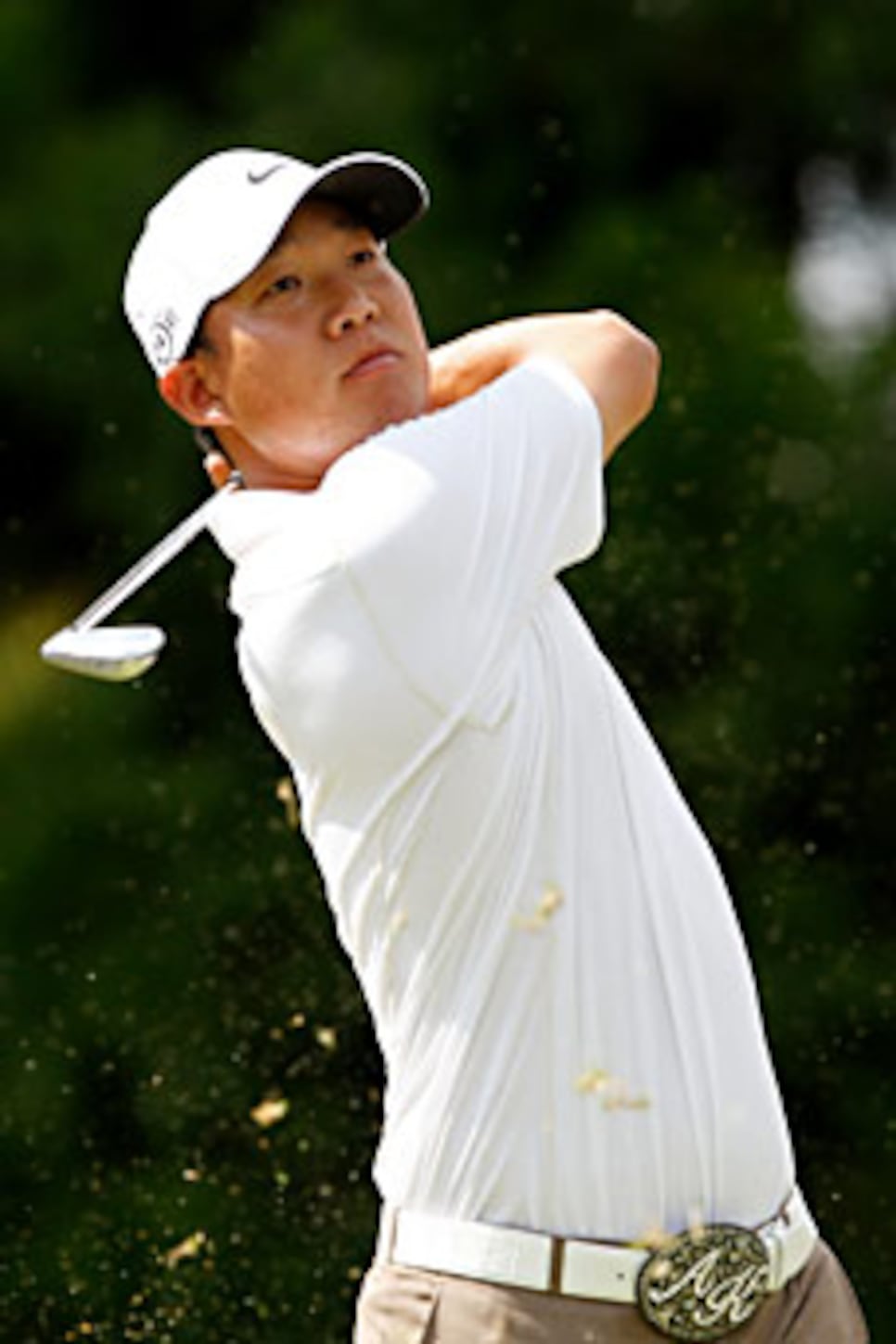 Kim opened on fire with birdies on his first three holes.
SEOUL, South Korea (AP) -- U.S. Ryder Cup star Anthony Kim took an early lead at the Korea Open with a 7-under 64 on Thursday, finishing the opening day two shots ahead of the field.
The Korean-American, one of the sports rising stars, carried on where he left off for the U.S. in Kentucky.
The 23-year-old held a two-shot lead over local Kim Jong-myung (66) in the $1 million Asian Tour event at the Woo Jeung Hills Country Club south of Seoul.
"I have been touched by the support given to me by fans in Korea," Kim told Korean media. "I want to repay them and need to stay focused for the rest of the tournament. I am American but I am also Korean. As a Korean, I am proud to be in the lead but there is still a long way to go."
The Californian-born Kim birdied the first three holes on a day in which only 33 of the 132-man field broke par.
"I used my driver on almost every hole," Kim said. "There is hardly any rough here so I am comfortable and I like it. I birdied the final hole which was nice."
Five players were tied for third at 5-under-67.
Ian Poulter, runner-up in the 2008 British Open and Europe's best player at the recent Ryder Cup, shot a 2-under 69 for a share of 15th place.
"I got off to a slow start but picked up the pace at the end of the front nine," Poulter said. "I missed a few birdie chances. I played quite steady today and hopefully I can shoot better tomorrow."
New Zealander Mark Brown, who comfortably leads the Asian Tour order of merit, had a poor day, shooting a 7-over 78 to be fourth-last.