News
Cast of Challengers Await Woods' Return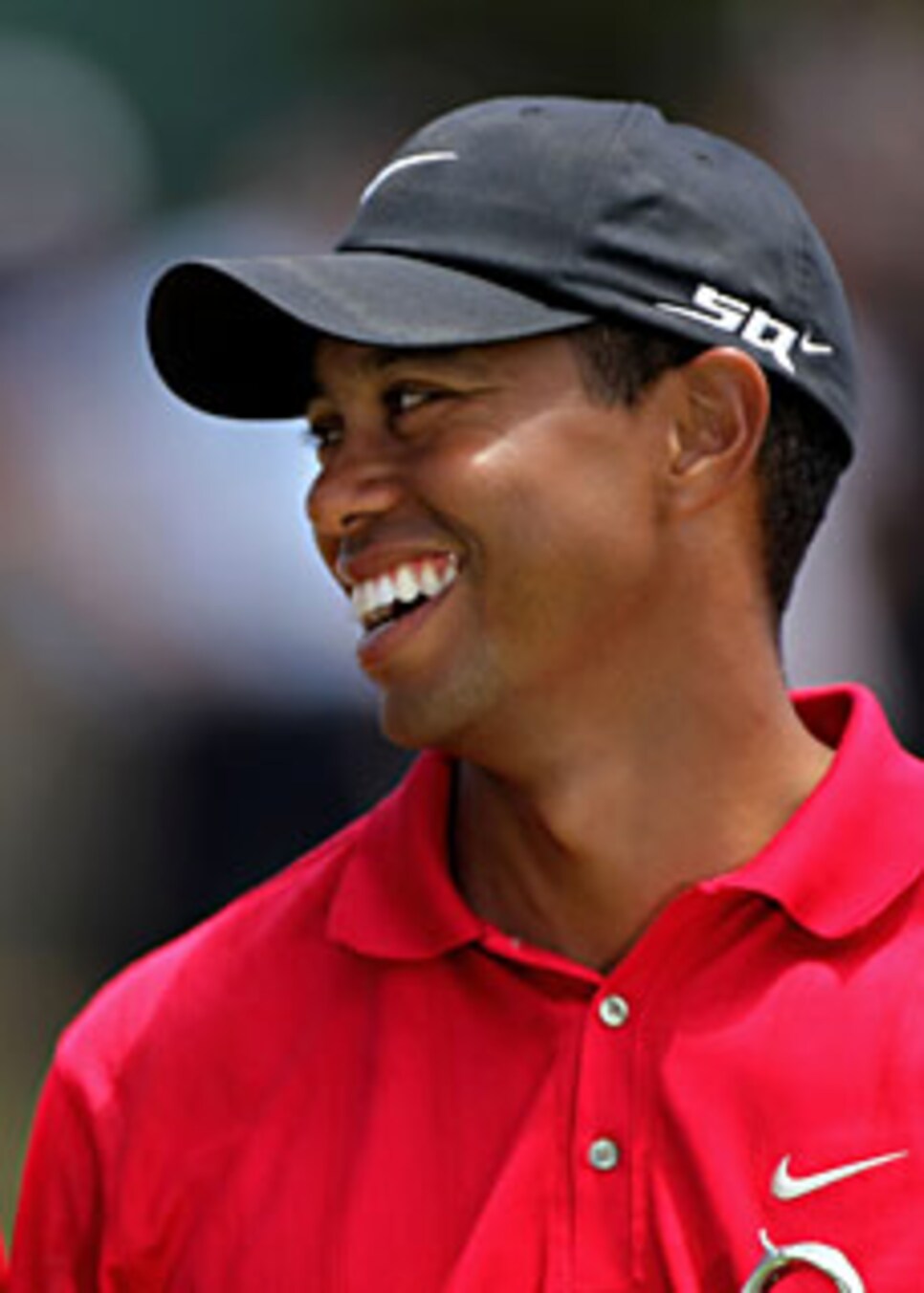 Tiger says it could take up to two years to get back to 100% strength.
"Luckily, I don't play football," Woods said Monday.
Woods said his knee will probably be no more than 85 percent strong when he returns, but he sees no reason why he can't get back to the level of play that brought him nine victories in 12 official events this year, no finish worse than a tie for fifth.
One week after winning the U.S. Open in a 19-hole playoff at Torrey Pines, Woods had surgery to rebuild the anterior cruciate ligament in his left knee. If the healing process runs its normal course, he said he will not be able to swing a club until January at the earliest.
"The healing process for an ACL is six months," Woods said during a video conference to announce the 16-man field for his Chevron World Challenge in December. "No matter what I try to do, I can't speed up that process. That puts me into January. Unfortunately, I can't rotate, I can't practice on that leg until then.
"I believe the stat is after six months, the ACL is 85 percent in strength, and then over the next year-and-a-half, it will gain its 100 percent strength," he said. "So it's basically a two-year process."
Woods said his goal was getting his body healthy for 2009 to compete at a high level.
He said his nine months of competition, from an eight-shot victory in the Bridgestone Invitational through his playoff victory at the U.S. Open for his 14th career major, was the best stretch of his career.
"I think I played better in this stretch than I have at any time in my career," said Woods, whose 65 career PGA Tour victories trail only Jack Nicklaus (73) and Sam Snead (82). "I may have won more major championships, but I certainly have never been in contention in as many events, or won as many events in a row. I had a pretty good run."
In the only three tournaments he didn't win between August 2007 and June 2008, Woods finished two shots behind Phil Mickelson at the Deutsche Bank Championship; two shots behind Geoff Ogilvy at Doral; and three shots behind Trevor Immelman at the Masters.
But he could face a fresh challenge when he returns.
Over the last five months, Anthony Kim has emerged as golf's brightest young prospect with victories in the Wachovia Championship and AT&T National at Congressional, along with a starring role in the U.S. victory at the Ryder Cup.
"Nobody is going to knock Tiger off anywhere," Kim said last week at the Tour Championship. "He's staying there until somebody starts giving him more a challenge on a week-to-week basis, and that's my goal. This gives me an opportunity to know what I need to work on for next year to be ready when he comes back.
"And I'd love to give him more of a challenge than I did before."
Kim missed the playoff by one shot at the Tour Championship, which Camilo Villegas won for his second straight victory.
The 23-year-old Kim began the year at No. 75 in the world, and now is at No. 6. Villegas, a 26-year-old from Colombia, rose to No. 7 with his victory at East Lake.
Both will be part of the Chevron World Challenge, to be played Dec. 18-21 at Sherwood Country Club in Thousand Oaks, Calif., where the defending champion -- Woods -- will be reduced to his other role as tournament host.
Also in the field are eight other Ryder Cup players -- Steve Stricker, Kenny Perry, Jim Furyk, Justin Leonard, Hunter Mahan and Boo Weekley of the United States; and double major winner Padraig Harrington and Paul Casey of Europe.
Mahan, the only player to go all five matches at the Ryder Cup without a loss, was a sponsor's exemption along with Weekley, Casey and Fred Couples, next year's U.S. captain for the Presidents Cup.
Rounding out the field are FedEx Cup champion Vijay Singh, K.J. Choi, Stephen Ames, Mike Weir and Luke Donald, who has missed the last three months with a wrist injury.
With so much success by younger players, is Woods eager to return?
"Yes and no," he said. "Because as of right now, I couldn't beat anyone. I can't swing a club yet. So there's really no sense in me getting too excited and too fired up, and going out there and embarrassing myself right now. Maybe I could take them on in a putt-putt contest."
Woods won four of his six starts on the PGA Tour, and he kept his lead on the money list until Singh won the Deutsche Bank Championship outside Boston on Labor Day.
"I missed the two major championships. I missed the entire playoffs," Woods said. "It was frustrating in a sense because I was having a pretty good year to that point when I decided to shut it down for the rest of the year. It would have been nice to see what I could have done for the rest of the year."