News
Ochoa Wins Navistar In A Playoff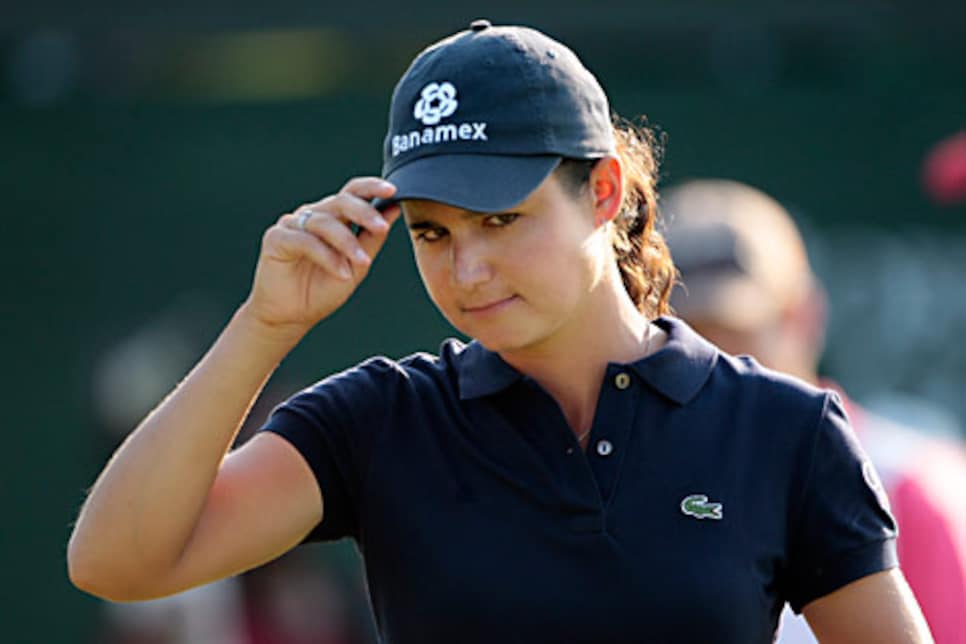 Lorena's final-round two-under 70 was good enough to get her into a playoff with Candie Kung and Cristie Kerr.
PRATTVILLE, Ala. (AP) -- Lorena Ochoa won the Navistar LPGA Classic on Sunday for her seventh victory of the year and first since May, beating Candie Kung with a 2-foot par putt on the second hole of a playoff.
"I had a good feeling that today it was my day and it was going to happen," Ochoa said. "Sometimes you need to play and have a good time, and that's what I did.
Recharged after a month away from the tour, the top-ranked Mexican star closed with a 2-under 70 to match Kung (67) and Cristie Kerr (66) at 15-under 273. Kerr was eliminated with a bogey on the first extra hole.
"It wasn't easy," said Ochoa, 2-6 in LPGA Tour playoffs. "If you look at the leaderboard, a lot of players were up there one and two shots behind. ... I'm happy that I won the playoff because I need to improve in my playoff results."
Ochoa was winless in seven starts after opening the year with six wins in nine events, including four straight.
"For sure, I had a few chances to win tournaments before and it's been a little slow in the last few months," Ochoa said. "I'm glad I did it this week and hopefully get in a good rhythm to keep it going and finish strong."
Shanshan Feng (66) and Song-Hee Kim (69) tied for fourth at 14 under on the links-style Senator Course, part of the Robert Trent Jones Golf Trail's Capitol Hill complex.
Sweden's Louise Friberg, tied for the lead with Ochoa at 13 under entering the round, shot a 72 to tie for sixth at 13 under with Wendy Doolan (68), Sarah Jane Kenyon (69), Jill McGill (69) and LPGA Championship winner Yani Tseng (70).
Ochoa made a 5-foot eagle putt on the par-5 eighth and also had a bogey and a birdie in the round that she finished with six straight pars -- eight including the playoff. She earned $210,000 for her 24th career LPGA Tour victory to push her season total to $2,591,048.
On the second playoff hole, Ochoa two-putted from the back fringe, leaving only 2 feet for par. Kung three-putted from about 30 feet.
"It's been a very good experience for me this week," said Kung, who made a 22-foot birdie putt on 18 in regulation. "I haven't played this well for a long time. And it's been solid four days, I would say, or 3½ at least.
"All day I was focused. I was happy that I got myself to the playoff. I didn't even know how big that putt was on 18."
Kerr also birdie 18 in regulation to get to 15 under, holing a 25-foot putt. She three-putted the first playoff hole to drop out.
"It's very disappointing because I only had to two-putt," Kerr said. "The first putt I hit probably would have ended up maybe 5 or 6 feet short, but it hit something and came up short and it was really hard to read. I thought I hit actually a good shot into 18, but it came up 2 yards short or it would have been stiff."