News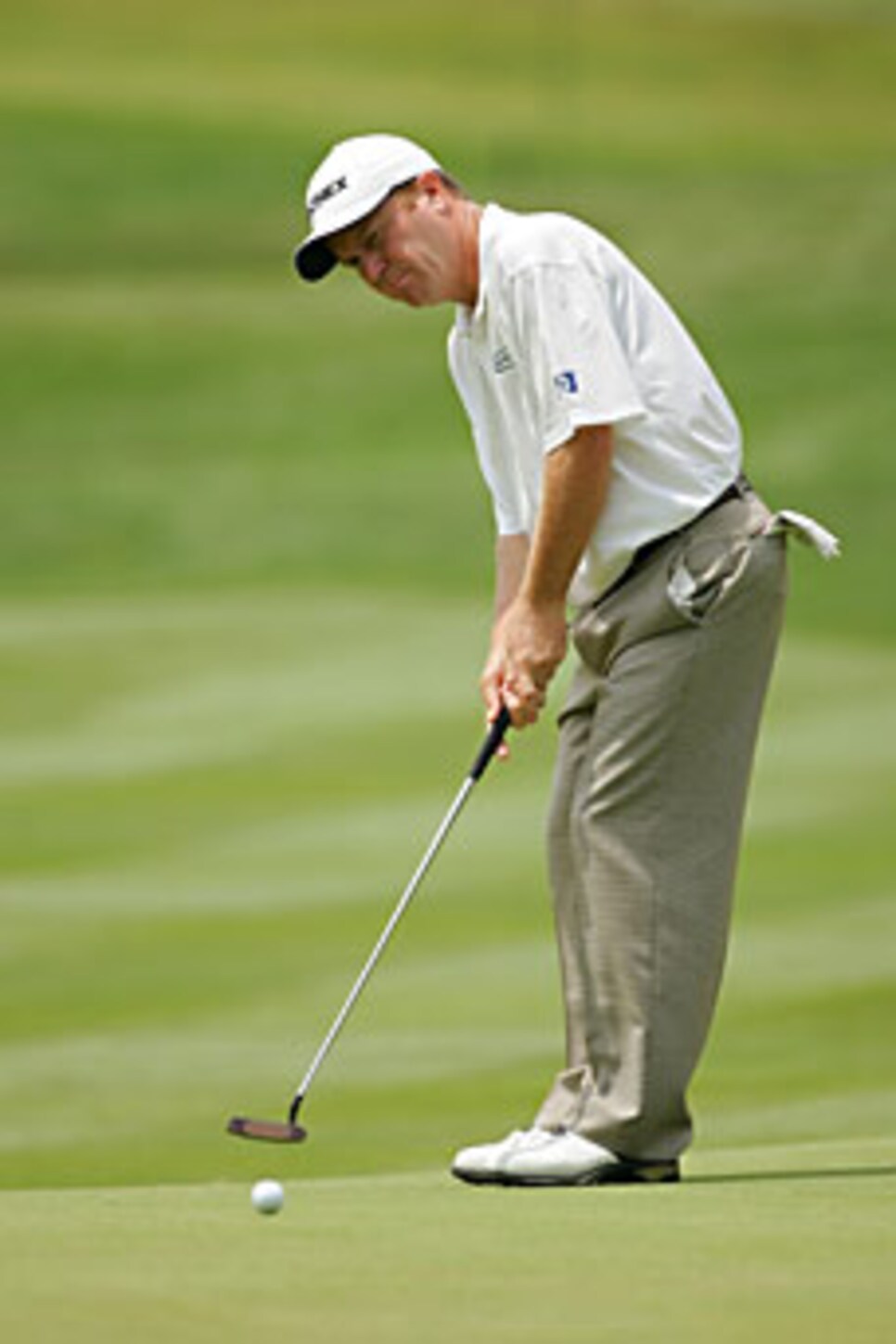 Sluman, in his rookie season on the Champions Tour, is looking for his second victory.
PEBBLE BEACH, Calif. -- Jeff Sluman shot a 6-under 66 at Pebble Beach on Saturday for a share of the second-round lead in the Wal-Mart First Tee Open with Loren Roberts, Phil Blackmar and John Harris.
Sluman, a six-time PGA Tour winner in his first full season on the Champions Tour rookie, had six birdies and a bogey en route to a 9-under 135 total. He opened with a 69 on Friday at Del Monte.
"Essentially, I hit every green and every fairway," said Sluman, the Bank of America Championship winner in June. "I drove the ball well and I was never in a position to cause any angst or anxiety."
Blackmar, an open qualifier on Tuesday, shot a 68, also at Pebble Beach. A three-time PGA Tour winner, the 6-foot-7 Blackmar is winless since the 1997 Houston Open.
The tallest player on the Champions Tour and the tallest player to ever win on the PGA Tour, Blackmar had five birdies and a bogey after starting on the back nine.
"I made some good early shots," said Blackmar, who joined the 50-and-over tour late last season after not playing regularly on the PGA Tour since 2000. "But it was so cool, the ball just wasn't going anywhere."
Harris shot a 66 at Del Monte.
"I used the long putter for the first time this week and I made some putts yesterday and today," Harris said. "It's been an encouraging development."
Roberts, who was among five first-round leaders, joined the 36-hole leaders with a 22-foot birdie on the 18th for a 69.
The four-way tie marked the first time this season a Champions Tour tournament has had multiple leaders entering the final round. Craig Stadler, the inaugural tournament winner in 2004, shot a 66 at Del Monte after completing the final nine holes of his fog-delayed first round at Pebble Beach and was alone at 8 under.
Steve Thomas (70) and Fred Funk (70) were 7 under.
The fifth annual tournament features a full Champions Tour field, plus 78 junior players each teamed with a pro in a simultaneous pro-junior division.
Defending champion Gil Morgan also had a 66 at Pebble Beach, 10 strokes better than his opening round. He was seven strokes back at 2 under.
Denis Watson withdrew because of a knee injury after a second-round 75 at Del Monte.