News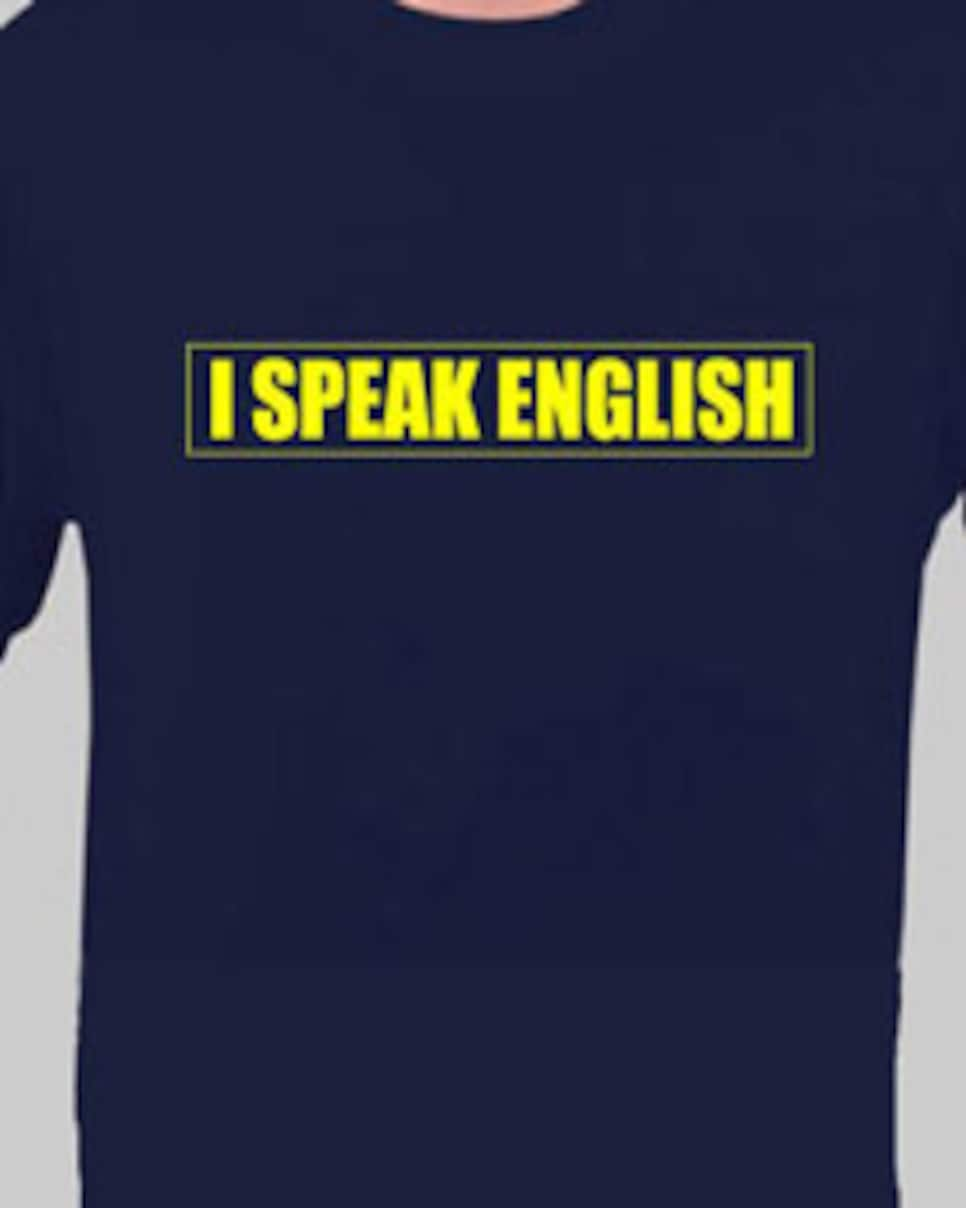 Nearly two years ago, Seon Hwa Lee, who was a shy 20-year-old at the time, picked her way to the front of a packed ballroom in Donald Trump's opulent Mar-a-Lago mansion and, with trembling hands and a voice that cracked with emotion, accepted the LPGA Rookie-of-the-Year Award with a speech that pulled all in the room to their feet in appreciation. Touched by the response and drained by the effort, Lee tried unsuccessfully to hide her tears. The nerve she touched that night was laid bare not so much by the words she spoke as by the fact they were uttered in English.
At the time, Lee -- one of nearly four dozen Korean players on the LPGA -- was far from fluent in English. But because she had so dominated her first year on tour -- a victory, three second-place finishes and a third while making the cut in all 28 events she played -- she had known for weeks she would win the award. Lee used that time to learn her speech in English. It was her way of saying thank you to a tour on which she won nearly $1 million in 2006 and more than $1 million each year since.
What Lee did that memorable night at Mar-a-Lago was a product of her own initiative. But whoever accepts the Player of the Year Award at the end of the 2009 season -- assuming it is at least her second year on tour -- will be expected to give that speech in English not as a matter of choice but as a condition of membership in the LPGA.
In a move that emphasizes the global nature of the tour and brings to the forefront the complexities and demands of that diversity, the LPGA has revealed its intentions to insist that all players with at least two years seniority have sufficient skills in English to manage media interviews, deliver victory speeches and interact in an acceptable manner with amateur partners in pro-am competitions.
A player who does not meet the required standards -- the criteria for which the tour plans to develop and present to the players by the end of the year -- will be suspended from the LPGA and provided the remedial help required to get up to the level of expected communication skills. The move by the tour lays bare an extremely complex issue where cultural respect clashes with the creation of a successful business model.
"The players have been very supportive of this," LPGA deputy commissioner Libba Galloway said, "and the majority of our international players already meet the standards of effective communication we expect. We just want to make our expectations very clear. While we are having a large degree of success, we don't want to just stay where we are. We want to get better. We are looking to the future. We are a global tour and we take pride in the fact the LPGA attracts the very best golfers from all over the world."
There are players from 26 nations other than the United States competing on the LPGA this year, including 45 from Korea -- by far, the largest non-American bloc. Players from Mexico, Taiwan and Korea have won the last five major championships. And as the game continues to grow in non-traditional golf countries -- Asia and Latin America in particular -- the number of world-class players for whom English is not their primary language will only increase. The tightrope being walked here is between a practical and sensible business decision and the appearance of cultural chauvinism.
"I support the direction in which they are trying to move," says J.S. Kang, vice president of Sterling Sports Management, which manages four Korean players (including Lee, who has won twice this year) as well as one from Taiwan and another form Malaysia. "The objective of having foreign players spend some time making this a priority as golfers from strictly a commercial standpoint is a positive. It's going to open up [business] opportunities [for the player] that are not there now."
Kang says the policy will make parents of non-American players realize developing skills in English is part of their development as a player. "If your child has the potential to be No. 1 in the world it is not just enough to be a superstar in Korea," he says. "You have to care enough about your sport and your celebrity to be a superstar around the world and not in just your little world. Hopefully, parents will realize taking time to learn English is as important as that extra 15 minutes on the practice green."
Still, there are those in the Asian community and among the agents who represent Asian players who feel the American media does not make enough of an effort to tell the stories of those players who do not speak English. "This could be a very delicate situation," says one such agent, speaking on the condition of anonymity, referring to what he says some may see as a double standard.
"Next year there will be LPGA events in Thailand, Singapore, China, Korea and Japan and the tour has said it has its eye on India and the Middle East as well," notes another agent who also asked that his name not be used. "Will Americans who win in those countries be expected to give their speech in the local language?"
While there is an increasing number of LPGA tournaments being played outside the United States, the LPGA remains an American-based tour. An amateur who spends thousands of dollars to play in a pro-am expects a reasonable level of interaction with the pro. And there have been more than a few awkward moments when TV has grabbed an LPGA player for the post-victory interview only to have that player struggle getting the words out.
Clearly, the LPGA feels effective communication in English is essential to its business model and it is certain the standards it will set will be both fair and legal. "We believe it is pretty clear that effective communication in English is really fundamental to our business," Galloway said. "It's pretty clear businesses and organizations have the [legal] right to establish a certain set of skill requirements [for participation]."
"I don't think anyone is going to challenge it now," says Kang of the new requirement, "but if someone gets caught in this will they challenge it? Is [this rule] a net positive or a negative for the image of the LPGA? That remains to be seen. There is no way to get around this policy generally but there will be some, especially civil libertarians, who will see it as really un-American."
Certainly, there have been times when a good story has been lost because of a player's inability to communicate it and the media's unwillingness to struggle past the language barrier. Ji-Yai Shin, who won the Ricoh Women's British Open this year, lost her mother in a car crash when she was 15 and slept for a year on a cot in the hospital room of her brother and sister as they recovered from their injuries in the crash.
Shin's story was not so much lost in translation as it was minimized because of the effort needed to tell that saga. Where the blame resides -- with the media, with the player or with the tour -- is a complicated question. And while legislating the solution to that problem is a bold step by the LPGA, the full implication of its emphasis-on-English policy -- both positive and negative -- will only be understood over time. And the evaluation of of that policy will certainly be told in many different tongues.