News
Lorena Is Halfway Home To A Repeat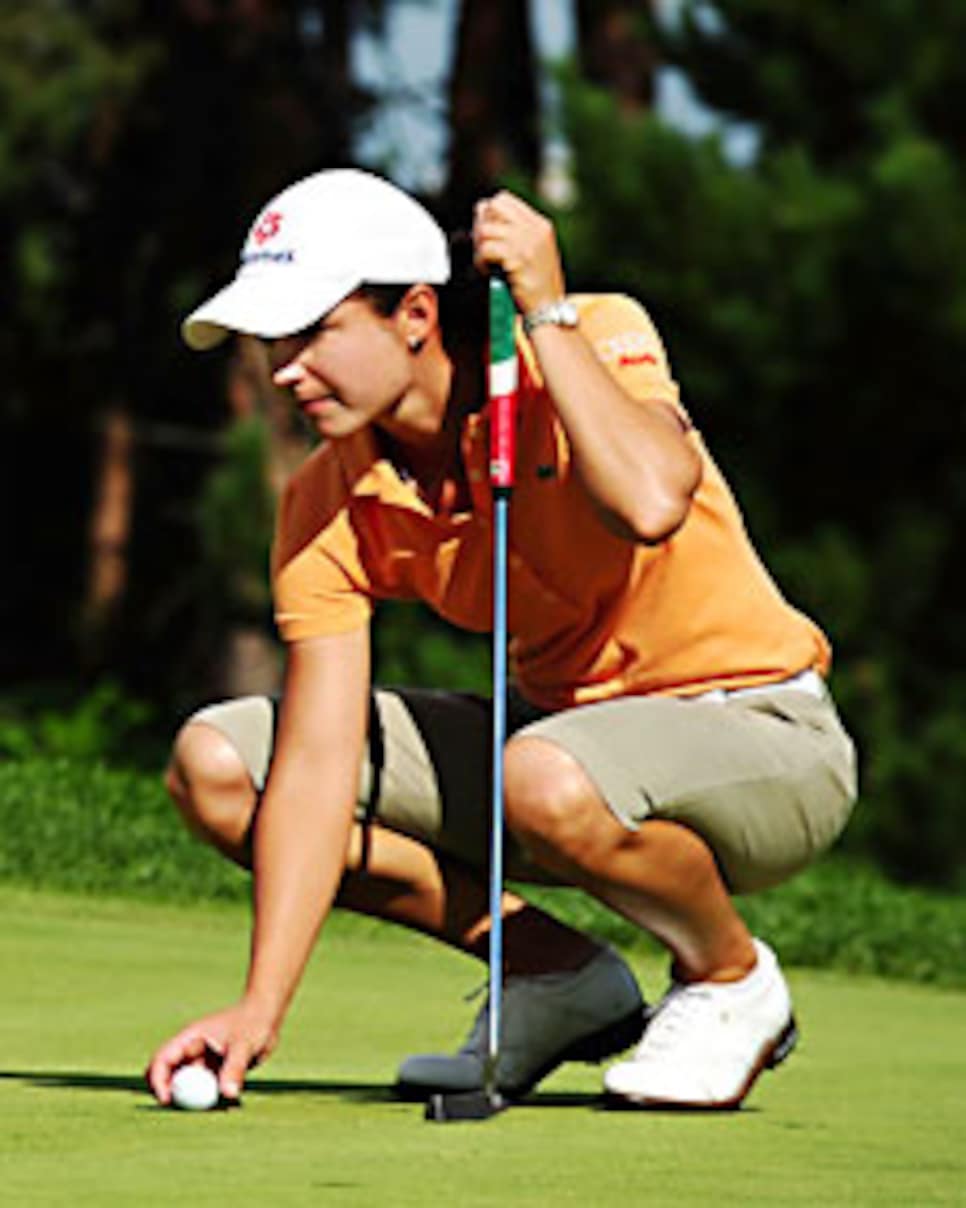 Four birdies in her final-nine holes pushed Lorena into the lead.
OTTAWA (AP) -- Defending champion Lorena Ochoa shot a 4-under 68 on Friday to take a two-stroke lead during the suspended second round of the Canadian Women's Open, while Michelle Wie had a 70 to put herself in position to make the cut.
Ochoa, the winner last year at Royal Mayfair in Edmonton, Alberta, had a 10-under 134 total on the tree-lined Ottawa Hunt and Golf Club course.
Australia's Katherine Hull matched the course record with a 65 to join Taiwan's Yani Tseng, the McDonald's LPGA Championship winner, at 8 under. Tseng was 6 under through 10 holes when play was suspended because of hail and rain.
None of the afternoon starters were able to finish the round.
Wie, using the last of her six 2008 LPGA Tour sponsor exemptions, followed her opening 75 with the 70 to finish at 1 over.
"I felt a lot more confident with my putter," Wie said. "I had a lot of great up and downs today. There were a few holes where it could have gone either way and I just grinded it through. I'm proud of myself for shooting under par today and it sets me up for Saturday and Sunday."
The 18-year-old Stanford student, down to No. 309 in the world, needs to win or finish second to avoid a trip to Q-school -- if she decides to try qualifying.
"I'm not really thinking about that right now," Wie said. "If I play good, everything will take care of itself. That's what I'm going to focus on, just playing my round. You know, it's my last tournament, so I want to end on a good note. Hopefully, I'll be a really good one."
In her last start, she missed the cut in the PGA Tour's Reno event with rounds of 73 and 80. In the State Farm Classic in her previous LPGA Tour start, she was disqualified for failing to sign her second-round scorecard.
Nicole Castrale (69) was 7 under, and Se Ri Pak (70) was another stroke back. Annika Sorenstam was 5 under with eight holes left.
"I feel great about being in Canada," Pak said. "They always have such a great golf course, and always the condition of the golf course. I realize this week is not easy because the rough is so long, probably the longest rough of the year, I think."
Ochoa, a six-time winner this season, had five birdies and one bogey -- her lone bogey of the week -- in her morning round. She dropped a stroke on the par-3 15th -- her sixth hole of the day -- after hitting into a right-side bunker, but rallied with four birdies on her final nine holes.
"I didn't really start making birdies until the back nine, but I really enjoyed it," said Ochoa, winless since May. "It's important to be in good position for the weekend."
Hull matched the course record set by Martha Nause in the first round of the 1994 du Maurier Classic.
"On the back nine, my caddie (Mike Powell) and I were reciting Bible verses and I just lost track of what score I was at," Hull said.
She was second behind Meena Lee in 2005 at Glen Arbour in Halifax, Nova Scotia
"There might be something about playing in Canada," Hull said. "This is one of the best tournaments on the tour. "I guess that coming from a kind of sister country, Australia, there's a good vibe."