News
The Angry Golfer: Golf Will Survive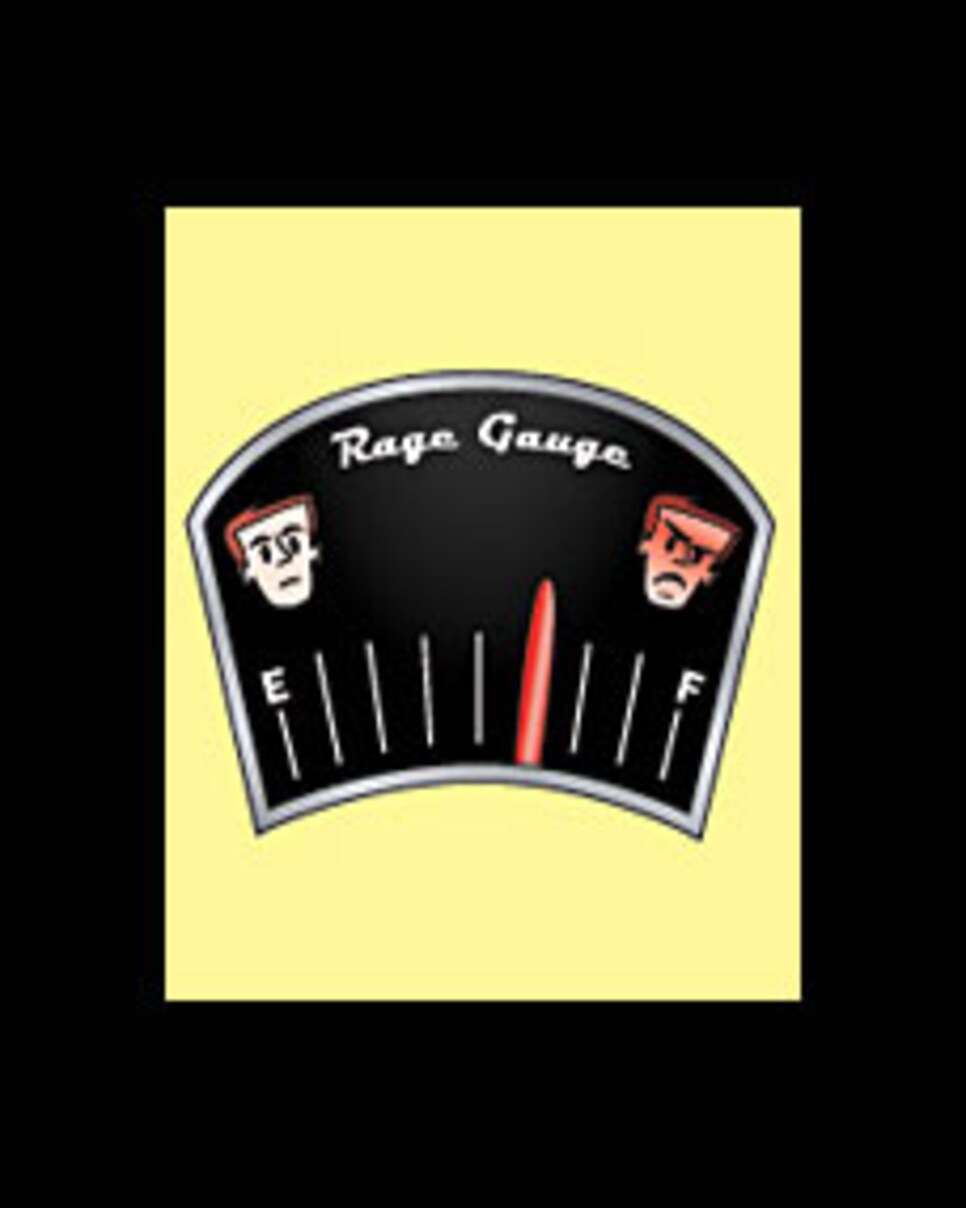 Hold the violins, cancel the obituaries, and please, someone tell Chicken Little his services won't be necessary. Pro golf will be just fine without Tiger Woods, although the knee-jerk reaction (intentional pun) is to look at the dismal TV ratings when he doesn't play, factor in the one-sided competitive element, then figure the game's already-dwindling popularity will sink to somewhere between curling and Chinese checkers on America's sporting conscience.
Any real fan knows Woods has been carrying this product on his shoulders for, what, 12 years? And though many casuals will find no reason to care about a long stretch of Tiger-less big events, you and five million other Golf Joneses should embrace the most level playing field we've had in forever, a chance for Sergio & The Undercard to make serious hay while the Cat's away.
They may or may not, but that's part of the point. Woods' dominance has been fun to watch, although it hasn't made the game any healthier, not recently, anyway. This one-man tour has been suffocating the game internally, turning the 20 or so tournaments he skips into trivial pursuits of cash and, by golly, a chance to improve one's position in those all-important FedEx Cup standings.
Without Woods around to win five or six of the last 10 meaningful events, a bunch of nice trophies are now up for grabs. Maybe a fading horse such as Ernie Els will revive his career. Maybe a rising young star (Anthony Kim? Paul Casey?) will launch himself into the top tier with a major title. And if the ratings fall another 30 or 40 percent? It's the players themselves who will feel the effect.
Instead of making $115,000 for finishing T-10 at a Canadian Open, Hard Times Harry might have to suffice with $80,000. If a hidden Tiger doesn't make some of these guys hungrier, maybe that will.