News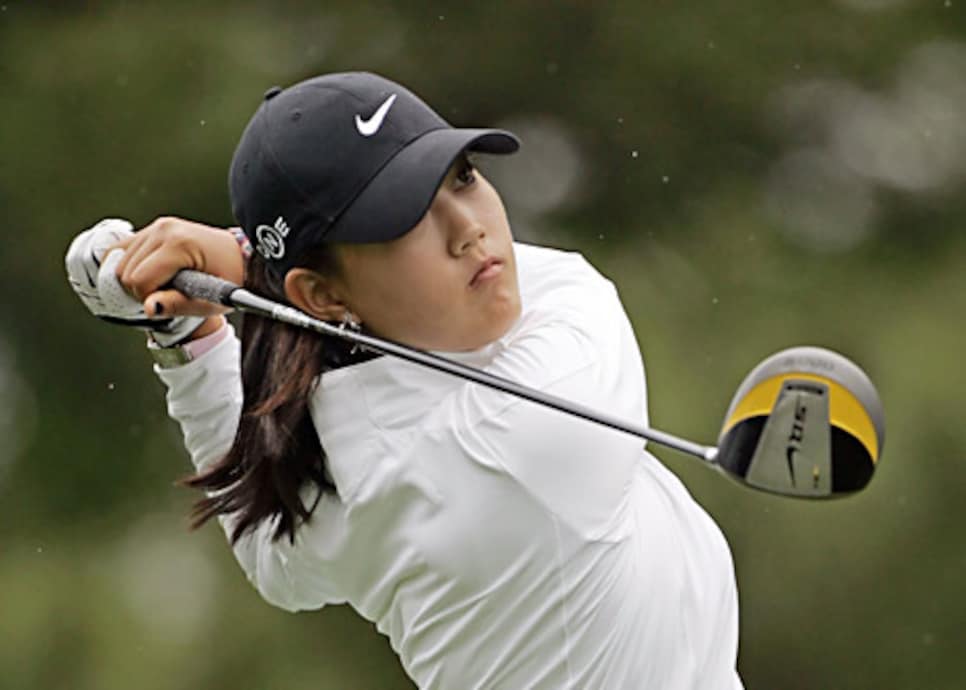 If Michelle Wie is going to get her card and play on the LPGA Tour in 2009 things are going to have to change.
WILLIAMSBURG, Va. -– The strategy is much more modest now, a survival scenario designed to land Michelle Wie on the LPGA Tour in 2009 without risking a potentially embarrassing trip to qualifying school this fall. Gone are the invitations to PGA Tour events. Instead, Wie is merely trying to make cuts against women in her bid to finish within the top 80 on the 2008 LPGA money list.
Under a rule change this year, the 80 best finishers on this year's money list earn fully-exempt playing cards for 2009. (The top 90 money-earners in 2007 earned cards for this year.) To get 80th on the money list--it took $117,128 last year--Wie has to accumulate the money in full-field domestic events, excluding the U.S. Women's Open. The early returns are not positive.
Wie finished last among those making the cut the Fields Open in February, played on her home course at Ko Olina G.C. in Hawaii. She earned $2,570. In her second start of the season Thursday at the Michelob ULTRA Open at the Kingsmill Resort, she shot a 75 and was tied for 126th.
The one-time phenom who commanded appearance fees as high as $1.5 million in some overseas men's events now has a dance card with planned stops in mid-markets like Pittsford, N.Y., Sylvania, Ohio and Springfield, Ill. And the pronouncements to the media that her goals include one day playing in the Masters--words that have left some deep wounds of resentment among LPGA players--appear, in retrospect, to have had only a casual relationship with reality.
There was very little about the Michelle Wie who teed it up at Kingsmill on Thursday that resembled the talented teen who finished in the top five in six consecutive LPGA events in 2006. Ever since she failed to protect a two-stroke lead with seven holes to play at the Evian Masters that year, she has broken par only twice in her last 33 LPGA rounds.
After here opening round Thursday, Wie said, "I felt like I was hitting the ball pretty well, but a couple of shots here and there worked out bad." In fact, several fortunate bounces--like a ball 10 yards out-of-bounds on No. 7 that hit a tree and bounced back in--and a bunch of six-foot, par-saving putts kept the final tally from being higher. "Like I said, you know, golf is golf, you know," she said, sounding very much like an 18-year-old Stanford University freshman on sabbatical from the spring quarter.
In order to make the cut and play the weekend--and pick up a much-needed check--Wie needs to play a round on Friday significantly better than any she has played in nearly two years.
For a young woman with guaranteed endorsements in excess of $12.5 million annually, $117,000 probably sounds like chump change. But that's about how much she'll need to earn something money and potential can't buy--an LPGA tour card. Wie is now in a situation she was spared from in her first five years playing at this level. The gifts are gone, and any reward from here on has to be earned.