News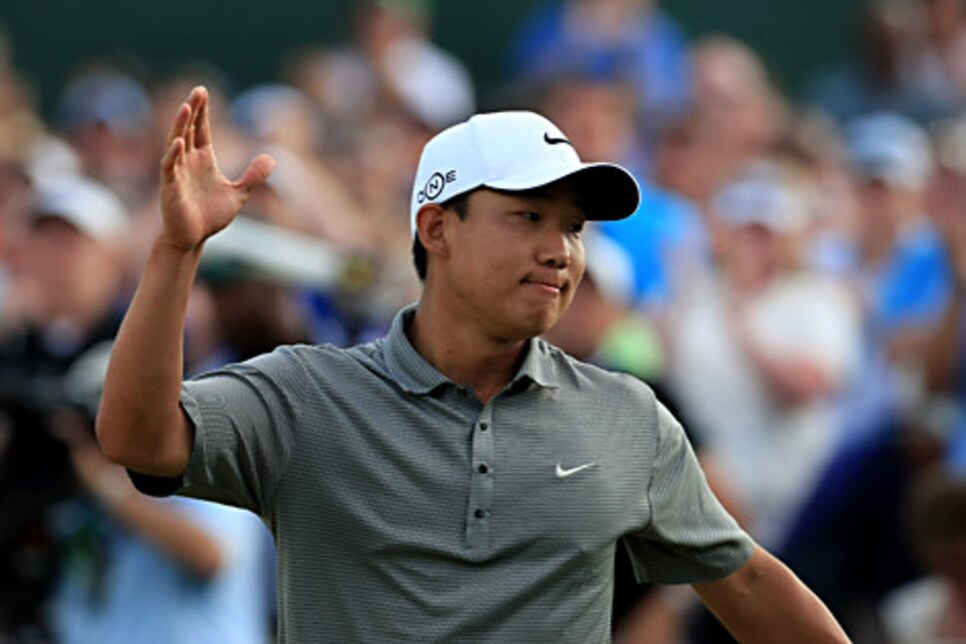 Like many great young talents waiting to bloom, maturity was Kim's missing ingredient.
It might seem an individual pursuit at times, but eventually golf will reveal itself as a team sport. The difference is that the assists come off the course, and it is incumbent on the player to convert them on the course.
This was a hard lesson for Anthony Kim. His talent stood him apart at the University of Oklahoma and his stubbornness would not allow him to bridge the gap with his Sooner teammates. By all accounts, even his own, he was less than a model teammate.
Last year, his first on the PGA Tour, he was good only in stretches, great in none of them, fomenting frustration that came from the realization that he did not have all the answers after all.
Maturity? That, too, is an individual pursuit, and in the past six months Kim went after it with a vengeance. He began to listen.
An important assist came from venerable Mark O'Meara, with whom Kim teamed at the Merrill Lynch Shootout last December. O'Meara saw a wealth of talent that was shackled only by the power of the occasional bad shot to control the direction a round took and schooled Kim on the importance of patience. Kim was similarly briefed by another veteran, Jeff Sluman.
"If I didn't hit a good shot," Kim said Saturday, "I felt like my life was over. It's hard to play golf that way. I'm starting to learn. I'm still not there. I have a long way to go. But I'm definitely doing a lot better in that department."
Aching to begin delivering on his potential, Kim nonetheless resisted the urge to force the issue, even after a couple of close calls. He tied for third at the Bob Hope Chrysler Classic to open his season, tied for second two weeks ago at the Verizon Heritage, before his time finally came in a demonstrable manner Sunday at the Wachovia Championship.
Against a stellar field that was missing only Tiger Woods, Kim was a suitable stand-in for the game's best player, delivering a rout. Kim won by five shots, a performance that was not so much a glimpse of his potential as it was a harbinger.
In a game that seems perpetually to be searching for young talent that doesn't ultimately disappoint, Kim, only 22, might be its best bet.
"Incredibly talented young kid, fearless," said Heath Slocum, who played with Kim Sunday. "It's great for golf."
The irony is that this individual who once resisted the concept of team has won with an assist from others.