News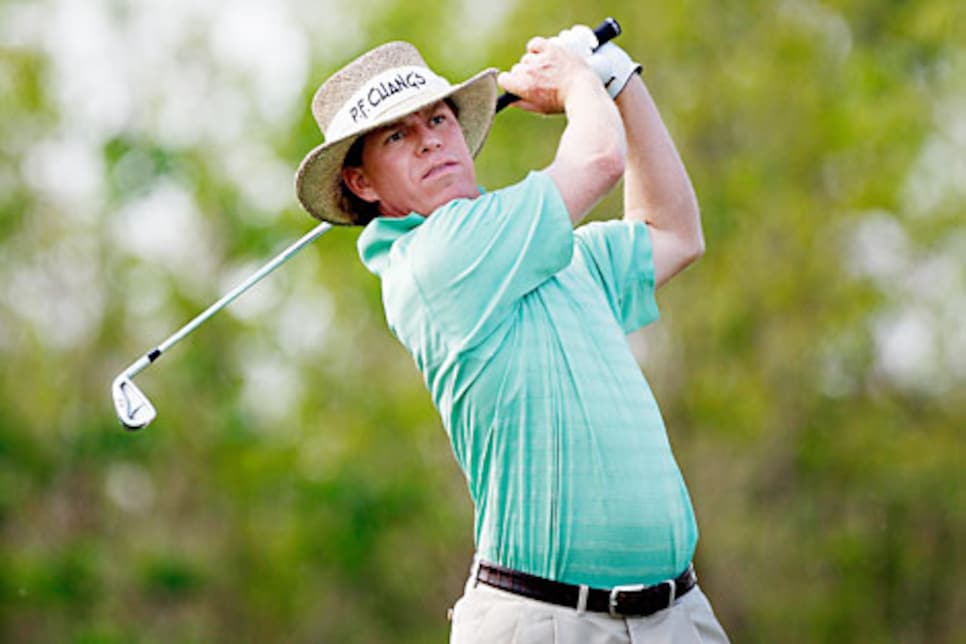 With only two bogeys in two days, Briny Baird sits atop the leaderboard.
AVONDALE, La. (AP) -- Briny Baird is content with his slim lead at the Zurich Classic.
Baird's 3-under 69 on Friday kept him one stroke ahead of Peter Lonard (70) and Jay Williamson (69) going into the third round at the TPC Louisiana.
"I didn't feel like a 3-under round," Baird said. "But it's better than sitting here saying I shot even and should have been 6-under."
Baird was happy after his round. Bubba Watson was not.
Watson, playing alongside Steve Elkington and Shigeki Maruyama, blamed Elkington for making noise while he was teeing off. The incident happened on the 10th tee and the trio left the course after the round without shaking hands.
Watson said later he heard movement but didn't know what it was.
"I was just over the ball, and just trying to make the cut and trying to play better and not getting the right breaks," Watson said. "I was already mad for the day, and I just took it out on them, and I shouldn't have."
Tournament director Arvin Ginn said the incident was resolved quickly at the scoring area.
"He gave a total apology to the media, total apology to the tournament, to the players, to anyone that might have seen or heard any part of it," Ginn said.
Watson said he felt he and Elkington settled the matter.
"We hugged it out," Watson said. "Everything is good. He's not mad. He's looking at me like a son basically because I'm a lot younger than him. He just took me aside and said, 'Be stronger in what you're doing and make sure you don't do that.'"
Watson shot a 69 to finish at 2-under 142. Elkington (71) was in a group of players tied for sixth at 5 under.
Williamson -- who played much of the past two seasons on the Nationwide Tour -- birdied the first hole and added birdies on Nos. 7, 11 and 15. A bogey on 12 prevented him from catching Baird.
"I've got to putt better," said Williamson, who iced his right shoulder after the round. "I've got to be more confident with my stroke."
Lonard followed an opening 67 with the 70 on Friday. At one point, he was 10 under with a four-shot lead, but that was before bogeys on 15, 17 and 18.
"The first one was just up against the face and I had to chip it out sideways," Lonard said. "The one on 18 was about 80 to 100 yards off line, so I suppose I deserve that one. You've got to hit fairways, that's the name of the game."
Defending champ Nick Watney (67) was two strokes back at 6 under.
"I played a nice round to get back in the tournament," Watney said. "Hopefully, I'll keep it going on the weekend."
Eighty-one players made the cut at even-par 144. Under the tour's revised cut policy, the field will be cut to the low 70 players and ties after the third round.