News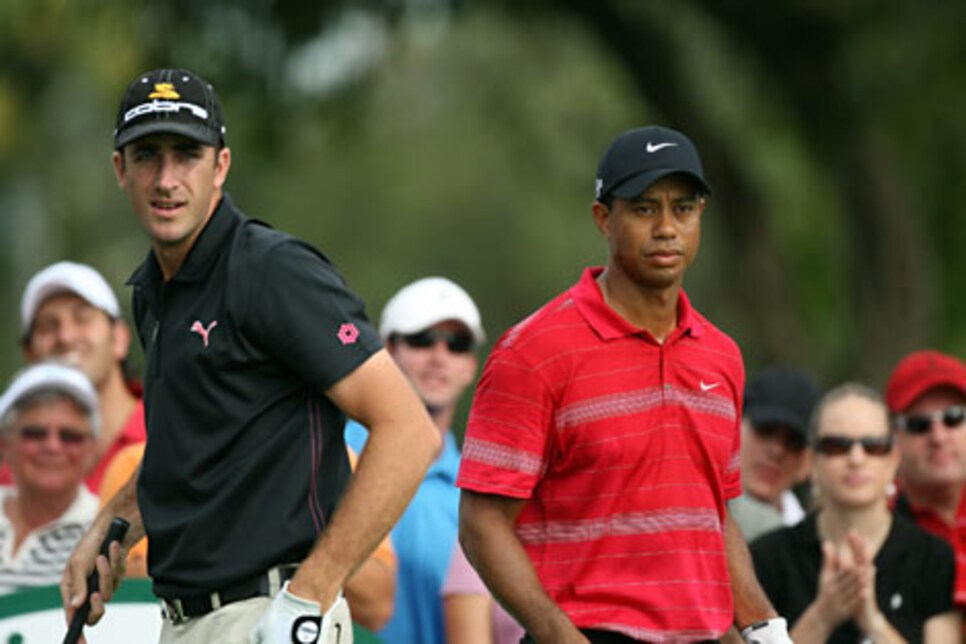 The Aussie held off the biggest guns in the game at Doral.
Geoff Ogilvy is movie-star handsome and as unpretentious as they come, which you might not expect from someone with Australian royalty in his blood. Thoughtful and accessible, he also happens to be one of the PGA Tour's most talented players, which is saying something in a league where talent is over-valued and, in many cases, largely untapped.
Every time Ogilvy wins a big tournament, as was the case Monday at the WGC-CA Championship, the circumstances surrounding his victory at the 2006 U.S. Open become a bit less significant. Phil Mickelson's unforgettable loss at Winged Foot was the Aussie's gain, but Ogilvy is too good a player to have his career defined by someone else's collapse, the irony being that this triumph will go down as the one that ended Tiger Woods' latest winning streak.
In holding off an all-star cast of contenders (including Woods) down the stretch at Doral, Ogilvy merely reaffirmed his potential as a guy who should win 12 to 15 tour events and two or three majors. This was by far the year's strongest leader board -- we can only hope for such depth next month at the Masters -- a healthy reminder that Woods isn't the only quality player on the planet.
"Holding off that group is pretty nice," Ogilvy said. "There was a fair bit of talent, and it's pretty nice to [finish] in front of it and end the streak. This is a nice place to do it, too, because he has obviously owned this place the last few years."
Other than in Dubai, where Tiger rallied to beat Ernie Els on a day that began with a half-dozen household names in the hunt, final-round drama involving marquee players has been a lost commodity in 2008. Woods' dominance has been carrying the game in terms of mainstream interest, creating an lopsided competitive landscape that isn't good for pro golf. Sure, Tiger drives TV ratings, and his greatness earns a tournament more than a passing mention on ESPN's "SportsCenter", but at some point, he has to be challenged.
Fair or not, it's funny how one weekend can dramatically alter one's perception of golf's hierarchy. Vijay Singh and Retief Goosen, both thought to have seen better days, factored to the end at Doral and suddenly seem like more than afterthoughts heading to Augusta National. Ogilvy himself hadn't won since Winged Foot. He'd basically done nothing since three consecutive strong performances last summer.
Tiger may well claim his fifth Masters title three Sundays from now, but there's no need to hold the awards ceremony quite yet. "It's frustrating that everyone in the world basically thinks we're not trying," Ogilvy added. "He's just good, very good at winning golf tournaments. It's the chit-chat about whether he'll win every tournament this year that is frustrating to hear. It's frustrating that people think we're not trying, that we're flying the white flag."
That may be a bit of an exaggeration, although the checkered flag never lies.