News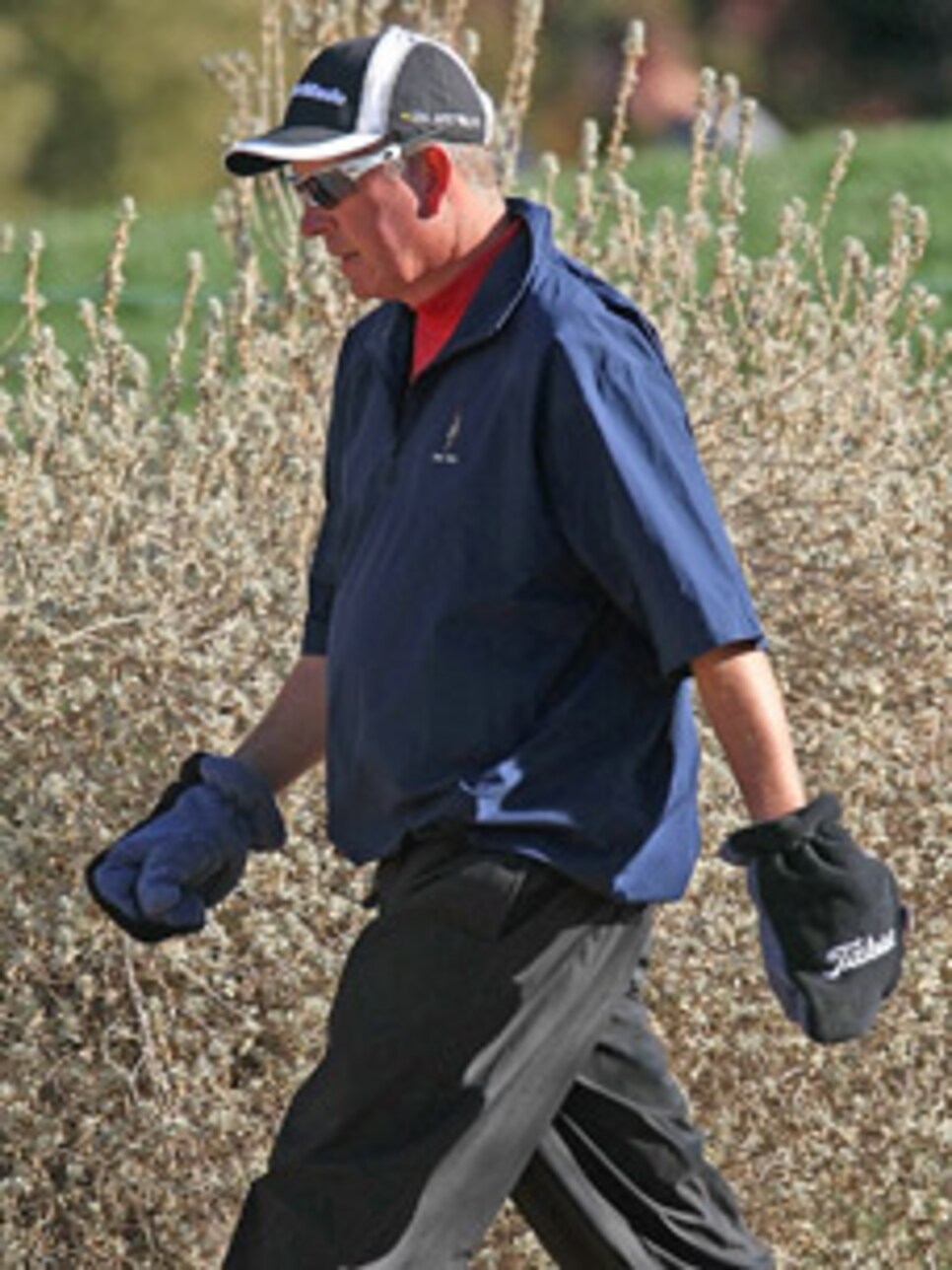 Aren't those the wrong kind of gloves for golf?
OK, OK. The AT&T Pebble Beach National Pro-Am was staged last week on the most wonderful piece of land in the world for the most beautiful people in the world under the most magnificent weather conditions in the world. So, it's no time to say what I'm about to say, but I will say it anyway. Why doesn't the PGA Tour think about playing tournaments in Florida before California?
Full disclosure: This is not an original thought. Original thoughts are overrated, because they belong to only person, and they last for only about 15 minutes until somebody steals them. Which is exactly what one golfer did during the first frost delay at the FBR Open in Phoenix. "The seniors do it the right way," he said, meaning The Champions Tour. "They go from Hawaii to Florida to Arizona."
I mentioned the first frost delay because there were several. They started one round at the TPC at Scottsdale, then halted it, because balls were bouncing off putting greens that were hard as hockey rinks. For Sunday's final round, players were blowing on their hands to keep warm. Jonathan Byrd was dressed as if he were in the giant slalom.
How raw was it? Well, they awarded Super Bowl XLII to the Valley of the Sun because it meant temperate conditions, and hours before kickoff, the portable roof was activated. So the biggest football game of the year went indoors. They could have done that in Detroit.
A week prior, at the Buick Invitational in San Diego, the conditions for golf were no bargain, either. Normally a weatherman in San Diego has the easiest job this side of punting for the New England Patriots. But players were told to brace for a Monday finish because of storms. In San Diego!
They got lucky, and so did the AT&T, where caddies were still wearing layers of clothing and golfers donned thermal wraps under their free shirts. You never know about the Hollywood crowd, because they tend to dress like they're coming from a costume party and going to a Halloween party.
Add up all the time spent on frost delays in Phoenix, and you could fly from there to Florida, which is what these guys often do in private jets. They don't travel by train anymore, you know. One player even suggested the tour finish its season out West because the weather in Arizona and California during September and October is terrific. Now, there's an original thought.
Just listening to everybody rave about a sunsplashed 72 holes on the Monterrey Peninsula confirms it was an aberration. But things could change this week in Los Angeles, where it was so balmy in 2005 that they played 36 holes and called it. Adam Scott won, but it was ruled unofficial, as if nothing happened. Well, they could have held no tournament at Detroit in February, too. I rest my case.