News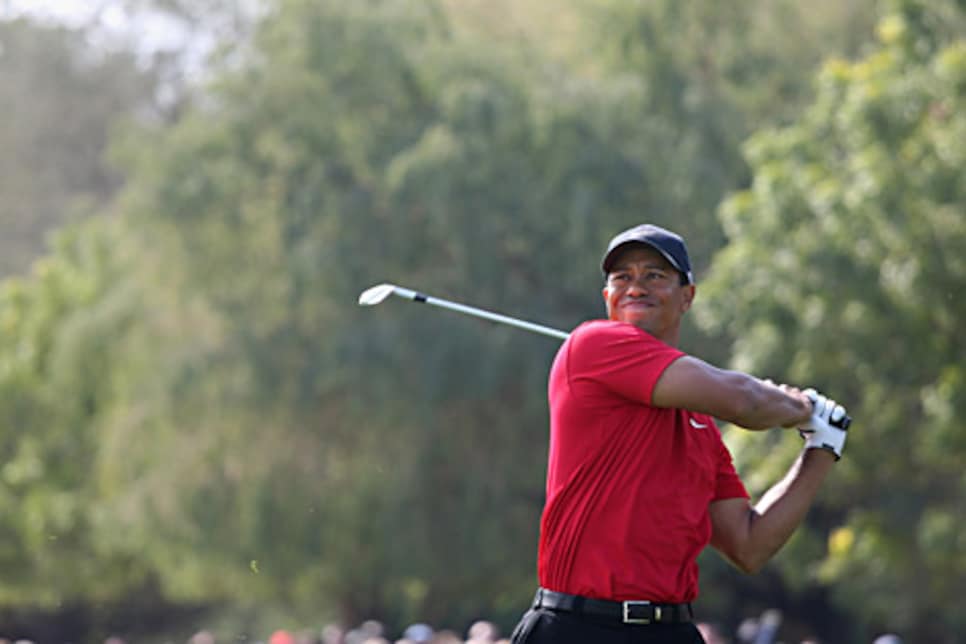 Tiger's win makes it the third time he has started a season with two straight victories.
DUBAI, United Arab Emirates (AP) -- Tiger Woods birdied his last two holes Sunday to rally from a four-shot deficit and win the Dubai Desert Classic, starting his season with two victories that looked nothing alike.
One week after winning the Buick Invitational by eight shots, Woods had to birdie five of his last seven holes for a 7-under 65, then wait to see if Ernie Els could catch him.
Needing a birdie on the par-5 18th to force a playoff, Els hit his second shot into the water and made bogey.
"To go 2-for-2, it's a pretty good start, isn't it?" Woods said.
This is the third time he has started a season with two straight victories, and it was another sign that the world's No. 1 player could be headed for a big year. Woods now has won his last four official tournaments, and six of his last seven dating to the Bridgestone Invitational in early August.
He also won his unofficial Target World Challenge by seven shots in December.
Woods holed a 25-foot birdie on the last hole for a 14-under 274 and a one-shot victory over Martin Kaymer of Germany. Woods had already finished when Kaymer, who won the Abu Dhabi Golf Championship two weeks ago, closed with a birdie-birdie-eagle for a 66.
It was a devastating blow to Els.
The 38-year-old South African, who has finished runner-up to Woods more times (seven) than any other player, is in the middle of his three-year plan to become No. 1 in the world. He said recently he needed to start winning, and this was the perfect occasion.
Instead, the Big Easy closed with a 71 and tied for third at 276 with fellow South African Louis Oosthuizen. It was the second time in three years that Els hit into the water on the 18th at Dubai and lost to Woods. In 2006, it happened during a sudden-death playoff.
Woods lost momentum with bogeys on the sixth and ninth holes, but he poured it on along the back nine with seven birdies to capture the Dubai Desert Classic for the second time.
It was his 72nd career victory, 62 of those on the PGA Tour.