News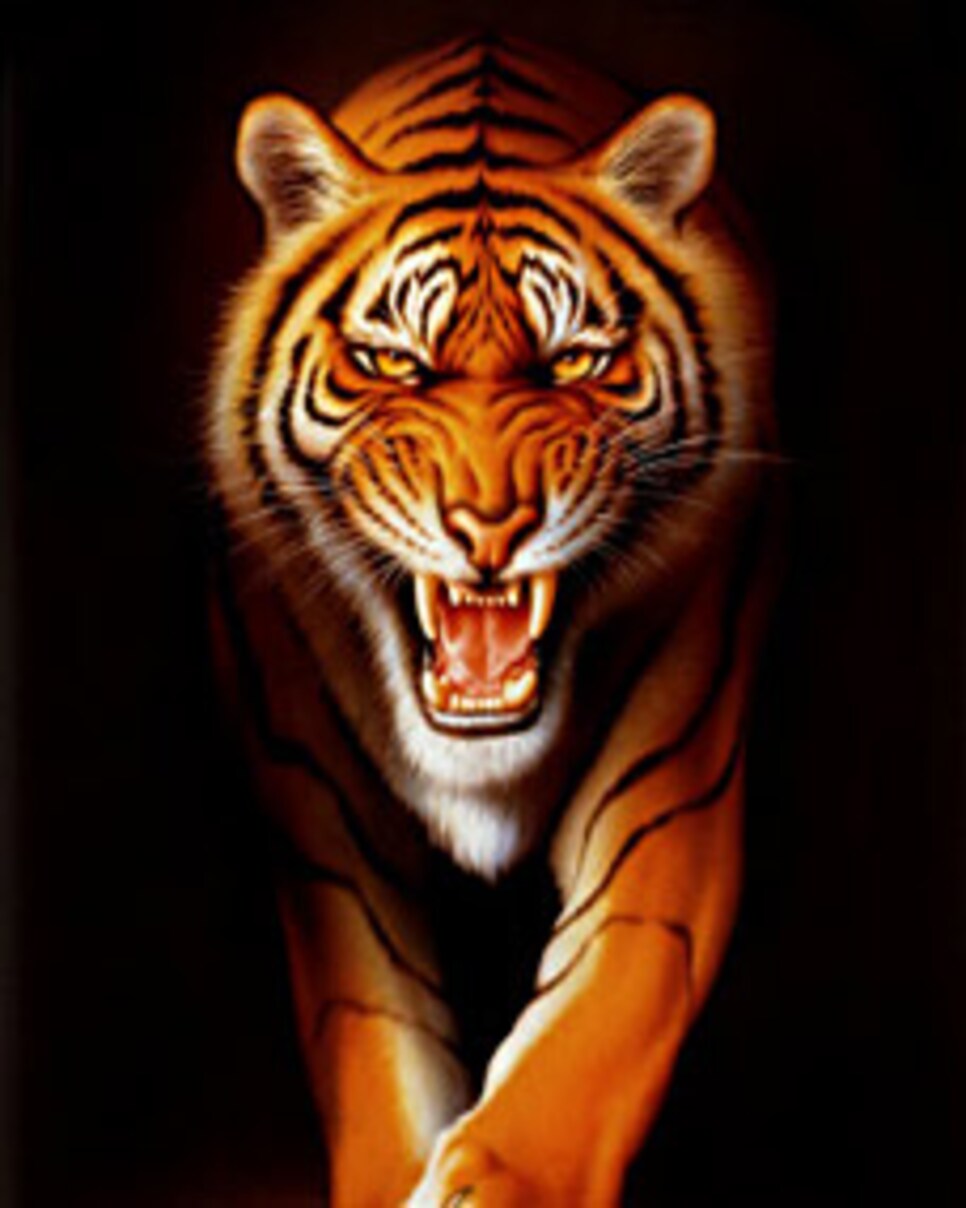 LA JOLLA, Calif. -- So Tiger Woods is back to reducing the final round of a tournament to a victory lap, as he has so often in his distinguished career. It isn't only his swing that's repetitive.
He won the Buick Invitational for the fourth straight year on Sunday. He led by 11 at various points and won by eight, capping a week in which discussions turned to the Grand Slam again.
He first addressed the possibility of winning the slam in 1997, in the aftermath of his 12-stroke victory in the Masters. "I've said this before, that Phil Mickelson won four times last year," Woods said then. "All you need to do is win the right four."
Fast forward to 2008. "For most of my career I've won more than four tournaments per year," he said last week. "All I have to do is win the right four."
It would not be financially prudent to bet on Woods winning the slam. The real odds (betting odds this year opened at 25-1 in some precincts and no doubt are plunging) are still too prohibitive, whatever his astrological advantages, and they're substantial (although the first two legs are at Augusta National and the South Course at Torrey Pines, where he's won a collective 10 professional tournaments). Nor is his exceeding Jack Nicklaus' record of 18 professional majors a gimme for Woods, who has 13.
Winning is never tedious, but what of the effort required to do it consistently and dominantly over an extended period? Woods played the South Course at Torrey Pines in the summer of 1993 and finished fourth in the Junior World Championship. Another lackluster performance in a junior event later that summer convinced his father, Earl, that he was bored with junior golf, that winning had become mundane. He never played another junior tournament.
Woods is dominating professional golf as though it were junior golf, once more a man among boys. His victory in the Buick was the 62nd of his career, tying Arnold Palmer for fourth on the all-time list. It was his third straight PGA Tour win, dating to the end of last season.
At 32 and with a growing family, it's fair to ask how long he can retain the focus and dedication necessary to dominate a sport that with few exceptions has effectively repelled efforts at dominance.
It's fair to ask, but the answer is obvious. Junior golf gave way to amateur and college golf, which gave way to PGA Tour golf, which is giving way to history. So long as he has incentive, he isn't likely to throttle back, consciously or subconsciously.
Woods is six major championships shy of eclipsing Nicklaus' standard, but six majors represents a long-range goal. Better to have short-term goals to sustain your interest in pursuit of a goal still too remote to be considered tangible.
"The question is, do I see [winning the Grand Slam] as a possibility, and I say yes," he said. "A lot of different factors go into it, and hopefully all those factors line up for me. The venues this year, I like all of them, but I've liked all the venues in the past. It's just a matter of getting your game coming together at the right time and getting all the right breaks."
The bottom line, then: Don't bet against him winning the slam, either. As PGA Tour commissioner Tim Finchem said last week, "If Tiger Woods thinks he can win something, I don't know if anybody is going to argue with him."