News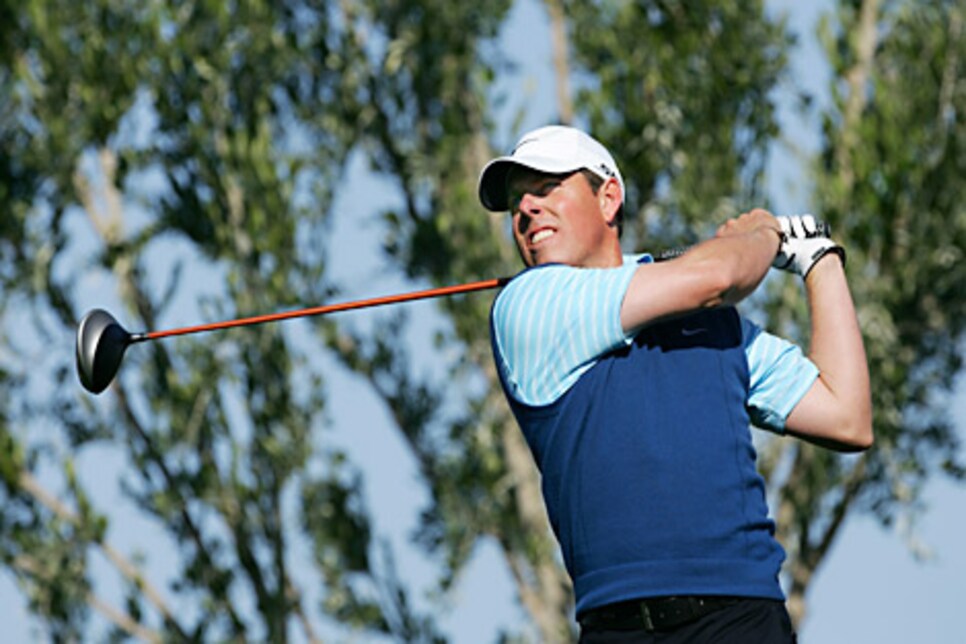 Leonard may have lost a four-stroke lead at the Hope, but it's been a long time since he had a four-stroke lead to lose.
My last conversation with Justin Leonard occurred about 10 months ago on the practice green at the Arnold Palmer Invitational. He had just parted ways with Butch Harmon, a tough decision for him to make, as Leonard made it clear his highly successful ex-swing coach wasn't the reason he had fallen off the face of pro golf's competitive earth.
For years a fixture in the World Ranking top 30, the tenacious Texan began the spring of 2007 outside the top 200, making it easy to figure the game's power era had left him behind. In returning to Randy Smith, his coach from childhood until he'd sought out Harmon in 2001, Leonard seemed to be grasping for the good old days, perhaps reaching for something that wasn't there.
All the talk resonating from the final round of the Bob Hope Chrysler Classic will focus on Leonard blowing a four-stroke lead, but there are times when something can be said about having a four-stroke lead to blow. Leonard played terribly down the stretch -- three over on the last nine holes as others were posting 65s and 66s. On the surface, his demise cannot be sugar-coated.
Nor does it change the fact that Leonard has successfully revived his career, an admirable and somewhat low-key turnaround that began when he returned to Smith. After missing six consecutive cuts at the start of 2007, Leonard made four straight, a stretch that began at Bay Hill. His T-2 at the Buick Open last July was his best finish since winning the FedEx St. Jude Classic in May 2005.
Few people noticed when Leonard won the Valero Texas Open three months ago. It was a Fall Series victory, a weak-field triumph after all the big boys had gone fishing, but given where he'd started the year, it might as well have been the Masters.
Even when he was one of the game's elite players, Leonard squandered Sunday afternoon leads. His most notable fades were at the 2002 and 2004 PGA Championships, and while any late lapse takes a while to get over, Leonard was at a very different stage of his career back then. He'll kick himself for whiffing this one, but long-term progress can come in a lot of odd shapes and sizes. As losses go, this one has an upside, however cleverly disguised.
"I get some perspective in the fact that this time last year I was pretty lost," Leonard said Sunday. "That gives me a little comfort, but still, it only takes a little bit of the sting out. Not all of it."
In finding his way back to Smith, who realized when Leonard was very young that his star pupil was successful because of an unorthodox swing, not despite it, the 1997 British Open champion basically salvaged his existence on the PGA Tour. Harmon is a terrific instructor, but like any swing coach, his method and message don't translate clearly to everybody. Leonard found himself getting too mechanical, thinking about the wrong things, and once doubt set in, every adjustment became a riddle.
"The most important thing I learned last year is, when I believe in something, it's much easier to make it part of my game, and I was able to do that the last few months," Leonard added.
Go figure. Who said there isn't life after Butch?